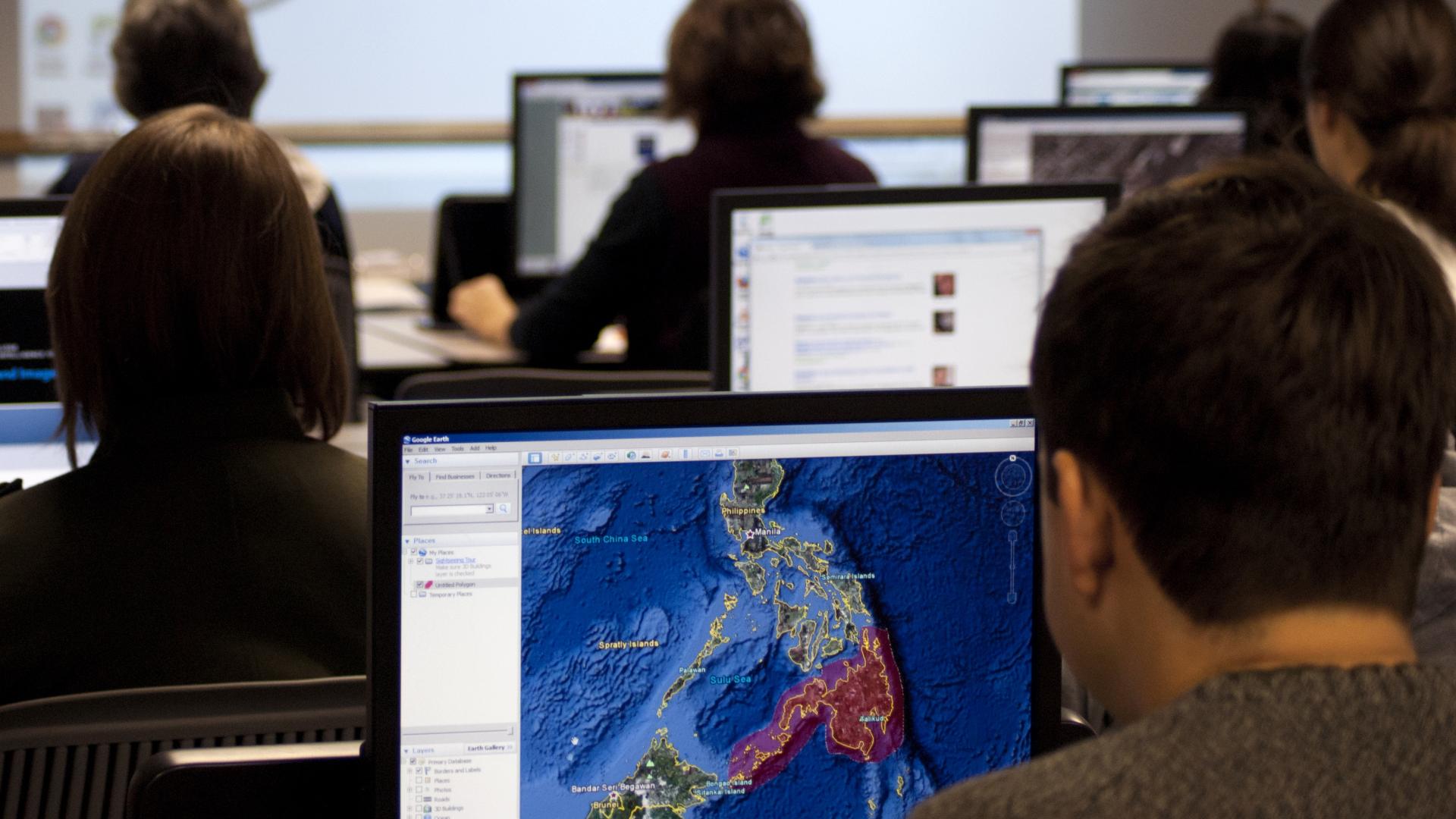 Gain the theoretical and practical foundations you need to succeed as an applied intelligence analyst and leader in top government agencies, such as the FBI and CIA, through the master's in applied intelligence program at Mercyhurst University.
Mercyhurst Ridge College of Intelligence and Applied Sciences is the originator of intelligence education at the university level, and has been preparing intelligence analysts since 1992.
Mercyhurst's master's in applied intelligence program emphasizes hands-on experience through real intelligence casework before you graduate, providing you with the knowledge, skills, and abilities you can use directly in your applied intelligence job.
What is Applied Intelligence?
Applied intelligence is using the power of analytics to extract actionable insights from the vast amounts of data that exist in organizations today. These insights can help identify and forecast behavior and trends faster by discovering them earlier. Applied intelligence encompasses multiple disciplines, including science and technology, mathematics, social science, and the humanities.
A Focus on Research and Experience
Mercyhurst is focused on real-world application. That means you'll have many opportunities to acquire actual work experience—even before you graduate. In addition to enhancing your skills and knowledge, you'll also make professional connections so you can get a head start on your career while you're still earning your master's in Applied Intelligence.
What You'll Learn
Our master's in Applied Intelligence degree is designed to give you a competitive edge, preparing you to:
Appraise collected data using a variety of analytic techniques and methodologies.
Prepare analyses in written, oral, visual, and/or multimedia formats.
Devise open-source research and data collection and management practices.
Facilitate and manage intelligence processes and practices.
Produce research in the intelligence field. 
Internships 
While internships aren't required in our program, we highly recommend you take advantage of this exceptional way to gain hands-on experience. To earn academic credit, you must complete a minimum of 200 hours as an intelligence analyst with a government agency, international agency, or corporation.
Career Outcomes
The last 20 years have seen a rise in applied intelligence jobs across public, private, and government sectors. Here are just a few applied intelligence jobs you'll be prepared for with the Mercyhurst master's in Applied Intelligence:
Intelligence analysts
Intelligence officers
Special agents
Social media analysts
Anti-money laundering
Market research analysts
Threat intelligence analysts
Police officers
Management consultants
Cyber security threat analysts
Business continuity analysts
Graduates of our applied intelligence programs work for many government agencies and more than a dozen Fortune 500 companies, including:
Central Intelligence Agency
Federal Bureau of Investigation
Defense Intelligence Agency
National Security Agency
Booz Allen Hamilton
Northrop Grumman
JP Morgan Chase
Johnson & Johnson
Nike
Disney
Wells Fargo
Procter & Gamble
PricewaterhouseCoopers
U.S. Army, Navy, Air Force, and Marine Corps 
Admissions Requirements
Prospective applicants for the Master of Science in Applied Intelligence must fulfill the following admissions requirements. At the discretion of the director of the intelligence graduate program, acceptance may be granted to applicants who have not fulfilled all the admissions requirements, provided they agree to the conditions of the acceptance prescribed by the director.

Admissions decisions are made by the program director on a rolling basis after a holistic review. Applicants can choose to start in either the Fall (preferred for students in the on-campus program) or Spring semesters.

Completed (free) online application.
A bachelor's degree in any discipline from an accredited school with a preferred overall minimum GPA of 3.0.
Official transcripts from all post-secondary institutions you've attended.
A current resume.
A 500- to 750-word personal statement outlining your reasons for enrolling and personal and professional goals.
Two letters of recommendation from professional or academic sources (such as employers or professors).
International applicants whose records are written in a language other than English must have their documents translated into English and a notarized statement attesting to the accuracy of the translations.
International applicants whose primary language is not English must attain a TOEFL score of at least 79 on the internet-based exam OR an IELTS score of at least 6.5 OR a Duolingo English Test score of no less than 100.

An M.S. in Applied Intelligence with Mercyhurst can open new doors to positions in a variety of government or private sector organizations. Whether you're ready to apply now or want to discover more, we're here to help you.

Apply Today

If you're ready to get started on your college application for the master's in applied intelligence program at Mercyhurst University, complete your online application today.

Explore Financial Aid

Earn an affordable master's degree in Applied Intelligence with competitive per-credit costs. Visit our Graduate Cost and Financial Aid webpage or contact us at grad@mercyhurst.edu or 814-824-3351.

Request More Information

Want to learn more? Complete this brief form and we'll be in touch to make sure you have everything you need to make a decision on pursuing your M.S. in Applied Intelligence degree.
Contact Us
Lindy Smart, M.S.
Executive Director, Intelligence Studies
Office: CAE 305