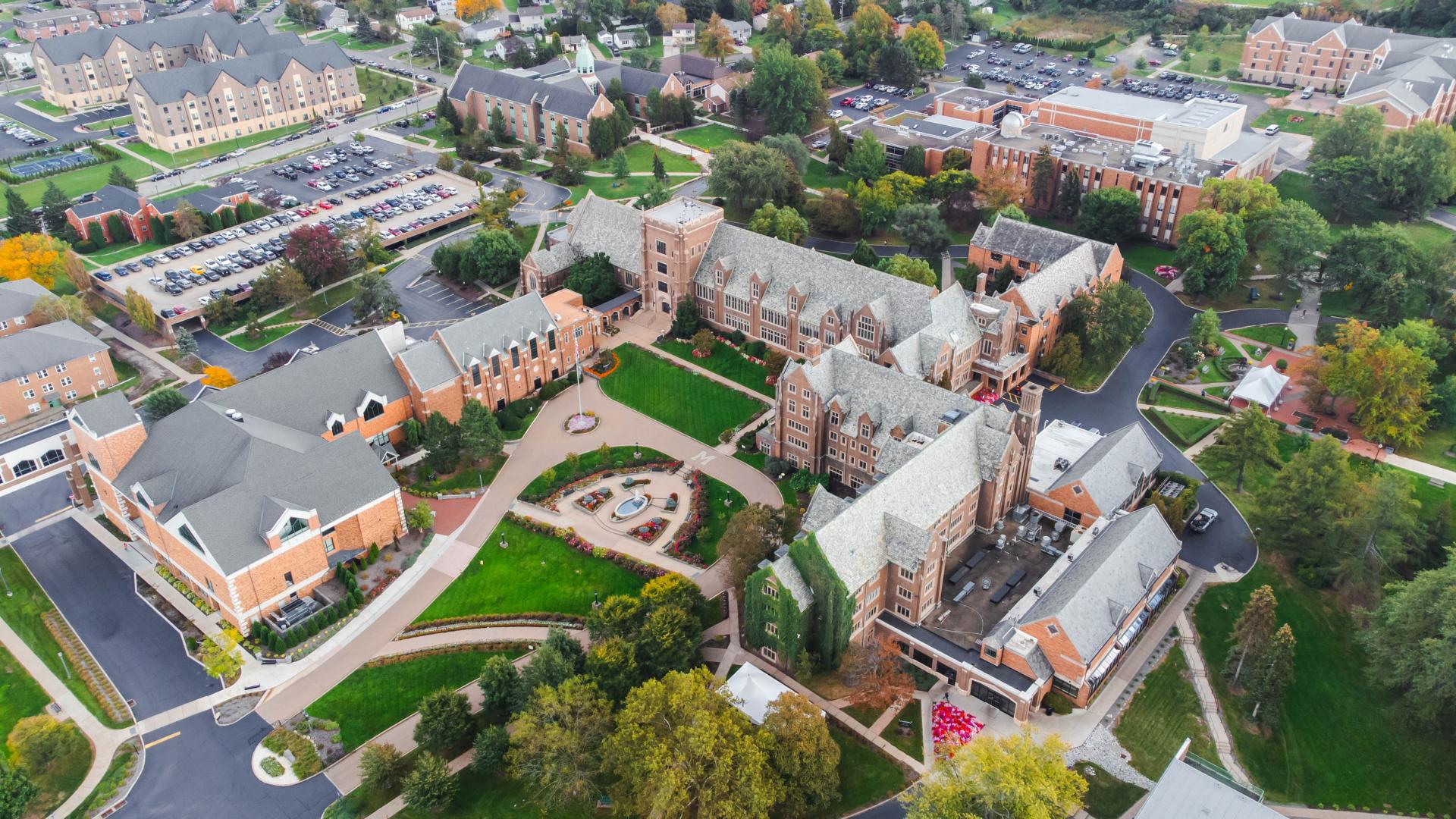 We are proud to offer several benefits especially for our alumni! Read on to learn more.
Image

In 2012, what was Mercyhurst College officially became Mercyhurst University. Celebrate this milestone by requesting a new diploma that reads "Mercyhurst University."

Image

Both official and unofficial transcripts may be requested through the Registrar of Mercyhurst University. Please allow 3-5 business days for processing after you submit your request.

ALUMNI EMAIL

Image

Mercyhurst University alumni are eligible for email accounts ending in @alumni.mercyhurst.edu. An email address and account will be set up for you, please allow for 1-2 business days for completion.

Image

Learn more about making a job or internship available for students, get assistance with your resume or cover letters, search jobs, request on-campus recruiting tips, or explore more career service offerings.

INTERNSHIPS: HIRE A LAKER

Image

Have a need to fill a porition at your place of work? Why not host a Mercyhurst student--fill your spot and help out a fellow Laker at the same time! Submit your need and we'll work to offer the position to our students.

Image

Howard Hanna offers you cash rewards on home purchases and sales, as well as free consultation and partnerships with retail alliance services. To receive the benefit please click here or call 412-967-7100 ext.1207.

Image

Whether you own a business or work for a company that you'd like to share with fellow Lakers, the Laker Business Directory is the spot! Take a look at the directory and help support your fellow Lakers.

LAKE VIEW COUNTRY CLUB

Image

Mercyhurst alumni can receive discounted membership for social and range at the beautiful Lake View Country Club. 

LEGACY SCHOLARSHIPS FOR CHILDREN OF ALUMNI

Image

Generations of families have passed on the tradition of a Mercyhurst education to their children. We are proud to offer Alumni Legacy Scholarships to children of alumni.

Image

Pennsylvania residents can drive around in style with a Mercyhurst license plate!

SUBMIT A PRAYER REQUEST

Image

Alumni and friends can Share Mercy through prayer. Submit a prayer request or special intention and the Sisters of Mercy will include it in their weekly Rosary intentions.

Image

Membership Management Services has partnered with Mercyhurst to offer several programs such as hotel discounts and auto rental discounts from multiple participating companies.

ALUMNI CHAPTERS




Image

Mercyhurst alumni are spread far and wide--we work hard to keep you connected to the University and to each other. Alumni Chapters are designed to connect you with Lakers right in your city.

Image

Weddings in Mercyhurst's chapel are reserved for students, faculty, staff, and graduates of Mercyhurst University. Christ the King Chapel is a Roman Catholic chapel governed by Church law and rules and regulations of the Roman Catholic Diocese of Erie.

                  
Contact the Advancement Team