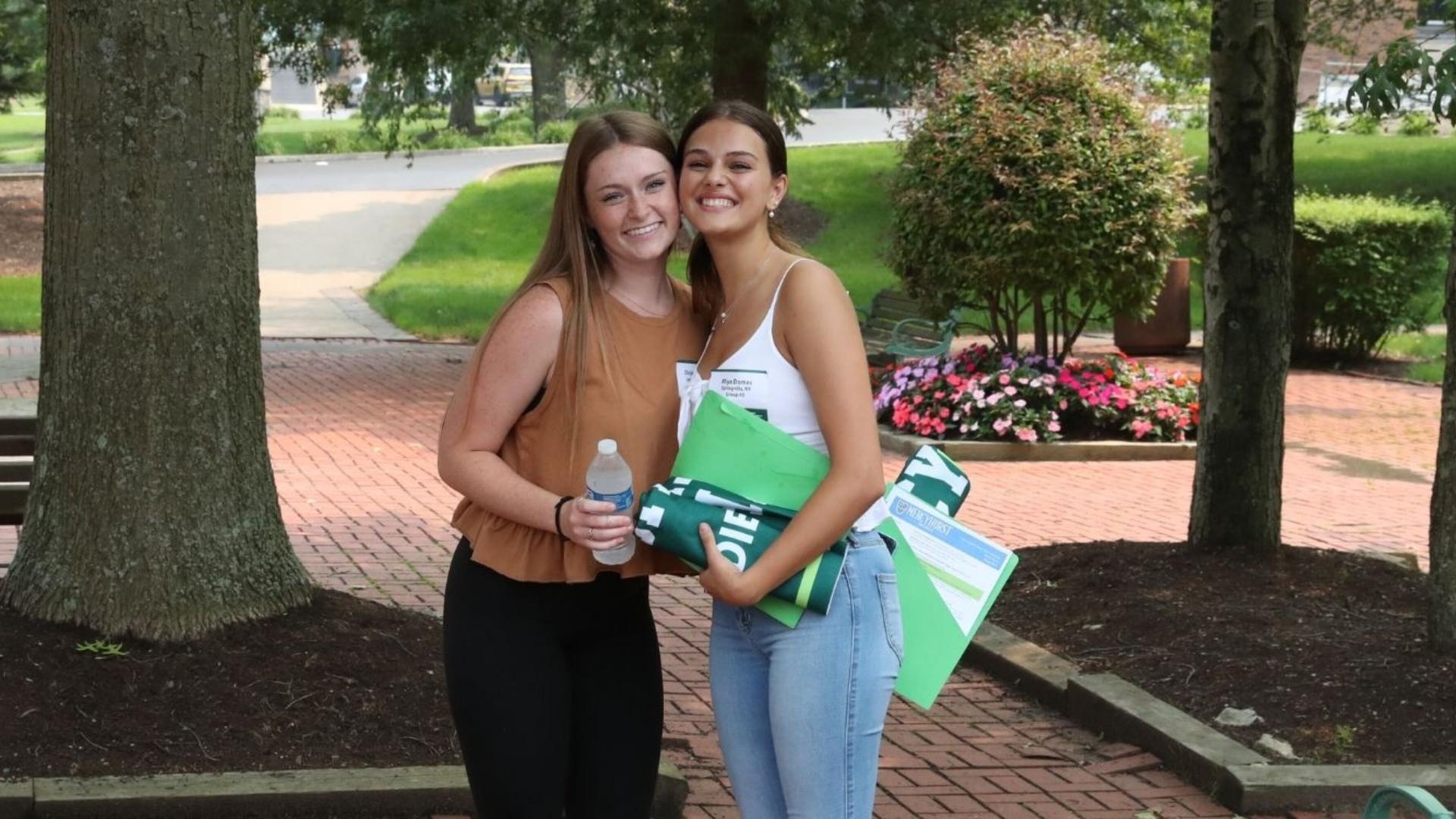 Orientation is a time for new students to learn more about their academic career, have meetings with advisors and counselors, review their fall course schedule, ask questions, and meet their future classmates! This programming promotes discussion among new and current students and parents/guardians, as well as faculty, staff, and administrators on the expectations and perceptions of college life and the campus community. 
Laker Launch Days 
The most important part of New Student Orientation is a mandatory on-campus Laker Launch Day for students and their families. Laker Launch Days give students the opportunity to receive their class schedule, meet with academic support and representatives from their academic program, and get to know fellow future Lakers, while families attend a variety of engaging workshops. 
Summer 2024 Laker Launch Day Dates: 
Monday, June 24
Tuesday, June 25
Monday, July 15
Tuesday, July 16
Friday, August 16
Students should log in to their Admissions Portal to register, or to update their registration. All registrations are on a first-come, first-served basis, so we encourage students to register as soon as they confirm their enrollment to ensure they can attend their ideal date. Students who live a large distance from campus are encouraged to come to the August Laker Launch Day, and will be permitted to move in at the conclusion of orientation programming. 
Virtual Orientation 
Open to all incoming students, Virtual Orientation can be accessed via your Admissions Portal. Virtual Orientation is designed to be engaging and flexible. It is not a one-day event, but rather a collection of virtual meetings and discussions, videos, and activities. Most items can be completed at your leisure throughout the summer, but certain activities are required to be completed before a given deadline. 
Orientation Outcomes
 By attending New Student Orientation, students will: 
Have an effective and comprehensive academic overview session followed by the completion of a class schedule in their chosen major 
Gain more knowledge of the academic experience, student support services and student life 
Understand the necessity of taking ownership and academic responsibility in their educational process 
Have the opportunity to make connections with other students 
Gain a better understanding of the personal and financial responsibilities of attending college 
Begin to experience and embrace Mercyhurst's traditions, mission and core values 
Laker Family participation is essential to the Orientation experience, and ensures your student has a smooth transition to Mercyhurst. We have prepared an Orientation Family Guide to help our students and families stay informed about the resources and policies related to academics, student life, finances, and technology.
Laker Launch Day Schedule
Time
Families
Students
8:45 to 9:15 a.m.
Check In—OneCard Photo and Schedule
9:15 to 9:30 a.m.
Welcome to Mercyhurst
9:30 to 9:45 a.m.
Introduction to Academics
9:45 to 10:15 a.m.
Understanding Self Service, FERPA, Academic Support, and Student Planning
10:15 to 10:30 a.m.
Break
10:30 to 11 a.m. 
Joining the Laker Community
11 to 11:30 a.m.
Wellness and Safety
11:30 to 11:45 a.m.
Student Financial Services
11:45 a.m. to noon
Mercyhurst Dining Services and OneCard
Noon to 1:10 p.m.
Lunch
1:15 to 2 p.m.
Family Q&A Session
Laker Leader Small Group Advising Meetings
2 to 3:30 p.m.
Advising Meetings  Lighthouse Checklist
Resources Fair
Move-In Day and New Student Welcome 
New Student Welcome officially begins with Move-In Day on Saturday, August 19, 2023. Dozens of student volunteers, the Residence Life staff, and the campus community help make the move-in process incredibly smooth. New Student Welcome, which begins after the conclusion of Move-In Day, is a perfect opportunity for students to participate in welcome sessions and workshops, take a campus tour, attend social events, and make new friends before the fall term gets hectic. Commuter students also begin their New Student Welcome experience this day. 
Mercyhurst New Student Welcome (NSW) marks the official start of a students' Hurst experience! This extended welcome programming is a transition period designed to help students settle into life at MU, build connections with their fellow incoming students, and develop a sense of belonging on campus before the start of classes. 
During NSW, students will have a chance to get acquainted with their Introduction to Mercyhurst—iMU (a starter class for students who are new to Mercyhurst) classmates. Students will be grouped by their iMU section number, which is located on their class schedule. Each student group will be assigned at least one Laker Leader, who is a trained student leader specifically chosen to serve as a mentor—they have been through this before and can help new students build connections and make Hurst their home!
Contact Us
Mercyhurst Orientation Team