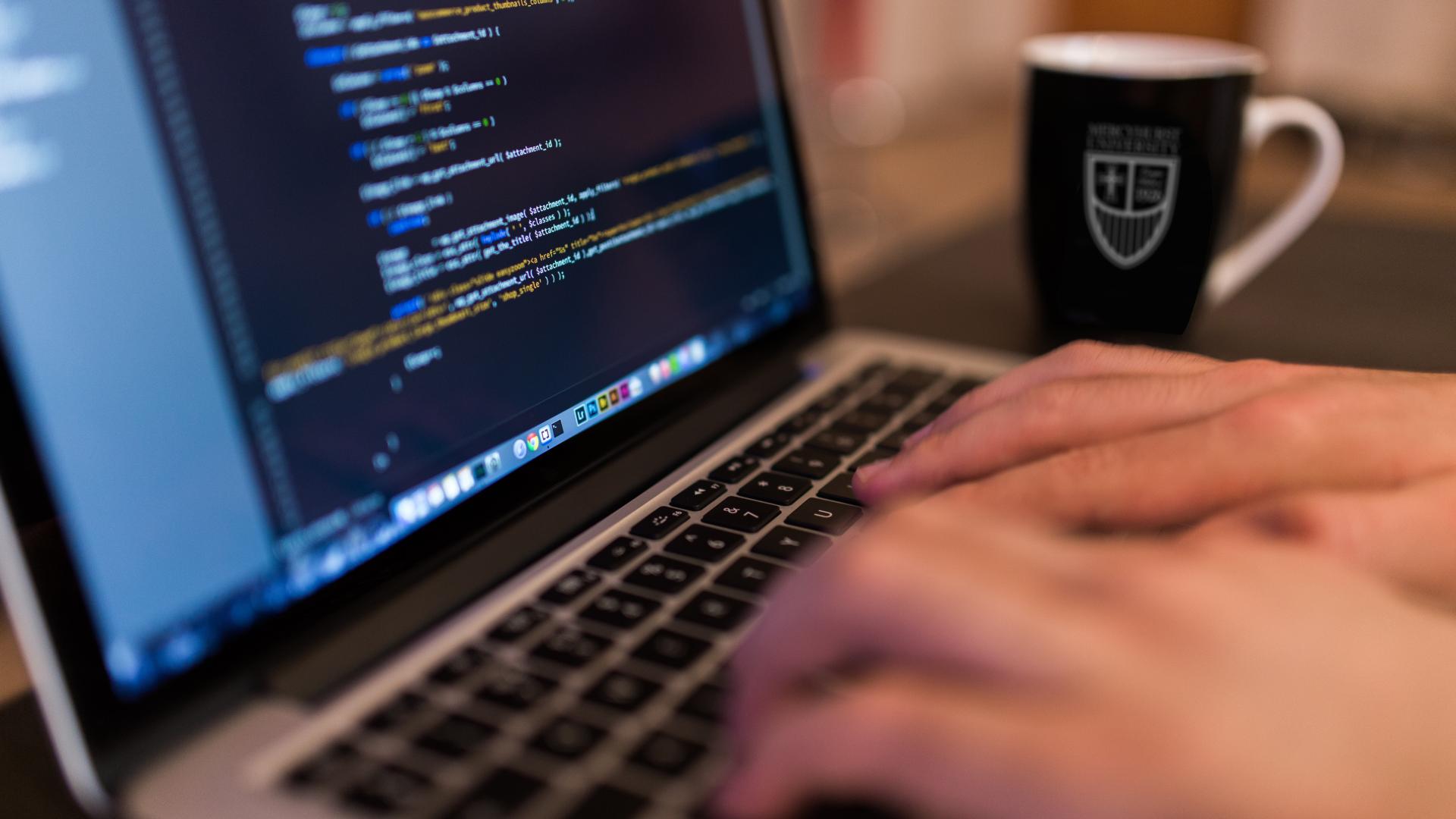 Distance Learning for Online Programs
Academic excellence through online opportunities.
Mercyhurst University's online opportunities bring the engaging classroom experience, standout faculty and cutting-edge learning resources of a Mercyhurst education to students anywhere in the world. In a range of graduate programs and graduate certificates, you'll build the critical skills and leadership abilities needed to achieve your professional goals while enjoying the convenience and flexibility of an online education that works with your busy schedule.
The Office of Distance Learning (ODL) has been created to provide faculty at Mercyhurst the support to create, develop, and deliver online courses that will allow for more flexibility to current students, enrolled and residing at Mercyhurst, while also expanding opportunities for potential students, outside the Mercyhurst geographic region. Additional support will include consultation on program development, course deployment and management, and technology training. The office is located in Weber Hall, which is attached to the Hammermill Library.
Opportunities for Growth
Expand and enhance graduate program delivery to working professionals.
Provide continuing education and professional development to alumni and the resident workforce.
Create an alternative to taking summer courses at other institutions for student enrolled in campus-based programs.
Foster degree completion efforts and the ability to graduate in a timely manner.
Strategically expand educational offerings outside our geographic area.
Strategic Plan
With unconventional offerings comes the responsibility to understand, communicate, and apply services to help students enter into the new educational opportunities online. Our University must offer academic courses and programs that are superior in value, provide comprehensive student support services, and demonstrate quality through ongoing assessment and evaluation.
Increase enrollment by targeting new online offerings expanding the university's educational reach.
Establish an infrastructure support model for distance education and online learning.
Obtain state authorization for online programs to assure that our distance education programs are available for students outside of the state of Pennsylvania.
Develop online programs and courses in alignment with quality, assessment, accessibility, and accreditation standards.
Create a university wide resource system for the analysis, design, development, implementation, and evaluation of distance education programs and courses.
Provide a robust, consistent user experience across all university offered online programs and coursework.
Collaborate with university support services including information technology, admissions, and student financial services in the provision of online services.
Provide a student-centered distance education experience led by engaged faculty and supported by research-based best practices in online course design.
Implement support and response structures for faculty and students to facilitate the successful completion of online programs and courses.
How We Can Help
Collaborate with faculty to assess instructional needs, identify outcomes, establish project completion timelines, and carry out the ADDIE content development process.
Participate in the development, revision, and evaluation of online courses in the Blackboard learning management system.
Offer assistance to ensure new and revised content is tied to both program and course-level outcomes, objectives, and assessments.
Provide support for various projects related to distance education, online pedagogy, and instructional technology.
Design and develop creative learning solutions such as templates, animations, graphics, and videos to enhance online delivery.
Develop teaching aids such as training handbooks, demonstration models, multimedia visual aids, computer tutorials, and reference workshops.
Deliver individual or group trainings covering a range of technical, operational, and/or pedagogical areas of distance education.
Frequently Asked Questions
Mercyhurst University's distance education programs are ideal for everyone; especially adult learners, working professionals, military personnel, anyone looking for new opportunities for employees, and of course, Mercyhurst alumni. A bachelor's degree is required to be admitted to a graduate degree program. Some courses may require prerequisite college-level work.

Yes. Mercyhurst University is committed to providing the student with the same level of educational excellence for which Mercyhurst is renowned, and graduates receive the same degree and diploma awarded to our on-campus students.

All of Mercyhurst University's distance education programs and/or courses are accredited by the Middle States Commission on Higher Education. Accreditation is your assurance that the education provided by Mercyhurst University meets acceptable levels of quality. Click here for accreditation information. 

Yes, many on-campus resources can be accessed electronically by distance education students through our website. This includes purchasing textbooks online through our bookstore and accessing the library's books, journals, and databases. Information on accessing these resources can be found here. In addition, a library consultant is available via email, text, or chat to support student use of the library.

Students enrolled in a distance education course also have access to technical support, academic support, advising, and a variety of additional resources that facilitate student success.

Yes, Mercyhurst University and its faculty are committed to ensuring accessibility of online instruction to all students. We strive to make all online courses accessible by using reasonable efforts to prevent and remove barriers to online learning. Any student with a condition or disability that may require instructional accommodation should notify the Director of Equal Opportunity Programs upon admission to the University or prior to the first week of class to make appropriate arrangements.

There is Live Help available by phone or email from 7:30 a.m. to 8 p.m. during the academic year, and 7:30 a.m. to 5 p.m. during the summer. There are also a number of IT services available 24/7, which include: Password account reset functions, Blackboard resources, LMS Support, and an Online Ticketing system where students can request help any day and it will be answered by the next business day.

The following minimum computer requirements are needed to successfully participate in a distance education program:

PC – Windows 7 or 10, High-speed Internet connection (8Mbps DSL/Cable or greater recommended), 2 GHz Processor, 2 GB of RAM, Internet Browser (Chrome, Firefox, or Internet Explorer), Java, Microsoft Office 2007 or newer, Adobe Reader.

Mac – Mac OS X 10.7 Lion, High-speed Internet connection (8Mbps DSL/Cable or greater recommended), Intel 2 GHz Processor, 2 GB of RAM, Internet Browser (Chrome, Firefox, or Internet Explorer), Java, Office: Mac 2011 or newer), Adobe Reader or Preview.

We recommend you install the latest versions of Adobe Flash, Adobe Reader, QuickTime and Windows Media Components (for Mac users). Some professors may require you to download additional software to complete coursework.

NOTE: Microsoft Office is provided to current Mercyhurst University students for free through their Mercyhurst Office 365 email accounts. Students can install Office by logging into their email and going into the Office 365 Settings in their email.

Delivered through the Blackboard Learning Management System, online classes are asynchronous so students can access the course material 24/7 without having to be "in class" at a specific time. There is not any specific day or time you need to log into the class each week; however, students generally log into the course at least three to five times per week and can expect to spend 8-16 hours a week on course related readings, assignments and discussions, depending on the length of the course.

Courses are designed in Blackboard with weekly learning units which include due dates and times each week for regular participation, assignments, including required readings, postings to the discussion board, written products, presentations, and other projects within Blackboard. In addition to communication through Blackboard, instructors are accessible by phone and email.

Our online courses are offered in a variety of durations, ranging from three weeks to 16 weeks in length. Class sizes are limited to approximately 25 students, so that individual attention is assured. It is important that you review the course syllabus and schedule for important due dates.
Online Readiness
Are you a good fit for online learning? This self-assessment is designed to help you understand your readiness for taking an online course. Please note: This assessment is for informational purposes only.
| | | |
| --- | --- | --- |
|   | Agree/Describes me well | Disagree/Does not describe me |
| I have an adequate amount of time to devote to an online course, approximately 8-16 hours per week depending on the length of the course. |   |   |
| I am a self-directed and self-motivated person capable of working independently to meet goals and deadlines that I have set for myself. |   |   |
| I am comfortable asking questions of the instructor or a classmate to seek clarification if I do not understand a particular concept or lesson. |   |   |
| I am comfortable communicating in writing to express my ideas using formal grammar and spelling. |   |   |
| I like to learn in a group but I am also successful at learning on my own and figuring out things for myself. |   |   |
| I can learn from a variety of formats (lectures, videos, podcasts, online discussion, web conferencing, etc.). |   |   |
| I own a fully operational computer with sufficient space to install software and/or save documents. |   |   |
| I have reliable access to a high speed Internet connection (DSL, cable, etc.). |   |   |
| I am comfortable and proficient at creating, saving, locating, and opening different types of files on a computer. |   |   |
| I am proficient in carrying out online searches, setting bookmarks, and downloading files. |   |   |
Please give yourself one point every time you chose "Agree/Describes Me Well."
A score of 10 out of 10: You have all of the skills and technology requirements necessary to succeed in an online course.
A score of 9 out of 10: You may need to consider some of the necessary requisites before enrolling in an online course.
If your score was 8 out of 10 or less: You may face challenges in an online course and should understand those challenges and what you need to do to overcome them.
Program Authorization
Out of State Students
Authorization requirements for distance education vary by state. Due to new federal regulations, any institution offering distance education programs and practicum experiences in states other than their own must receive authorization or be a SARA approved institution. Mercyhurst University is currently in the process of evaluating and pursuing such approvals, as necessary and appropriate, for online program delivery.
State regulations and professional licensure requirements can change frequently and often without notice, so for the most up to date information students are strongly encouraged to contact the appropriate state professional licensing board for their most current requirements. For a list of professional licensure contact information, please review our State Authorization webpage.
International Students
Mercyhurst University works to provide global access to its distance education programs. While we carefully monitor issues related to international authorization and licensure, it is the student's responsibility to understand current circumstances or special requirements surrounding whether the online degree selected will be recognized in the country of residence. International students considering an academic program that leads to a professional license should also confirm with the appropriate professional licensing board in their country of residence whether the degree is recognized when seeking licensure or certification.
Contact Us
Office of Distance Learning