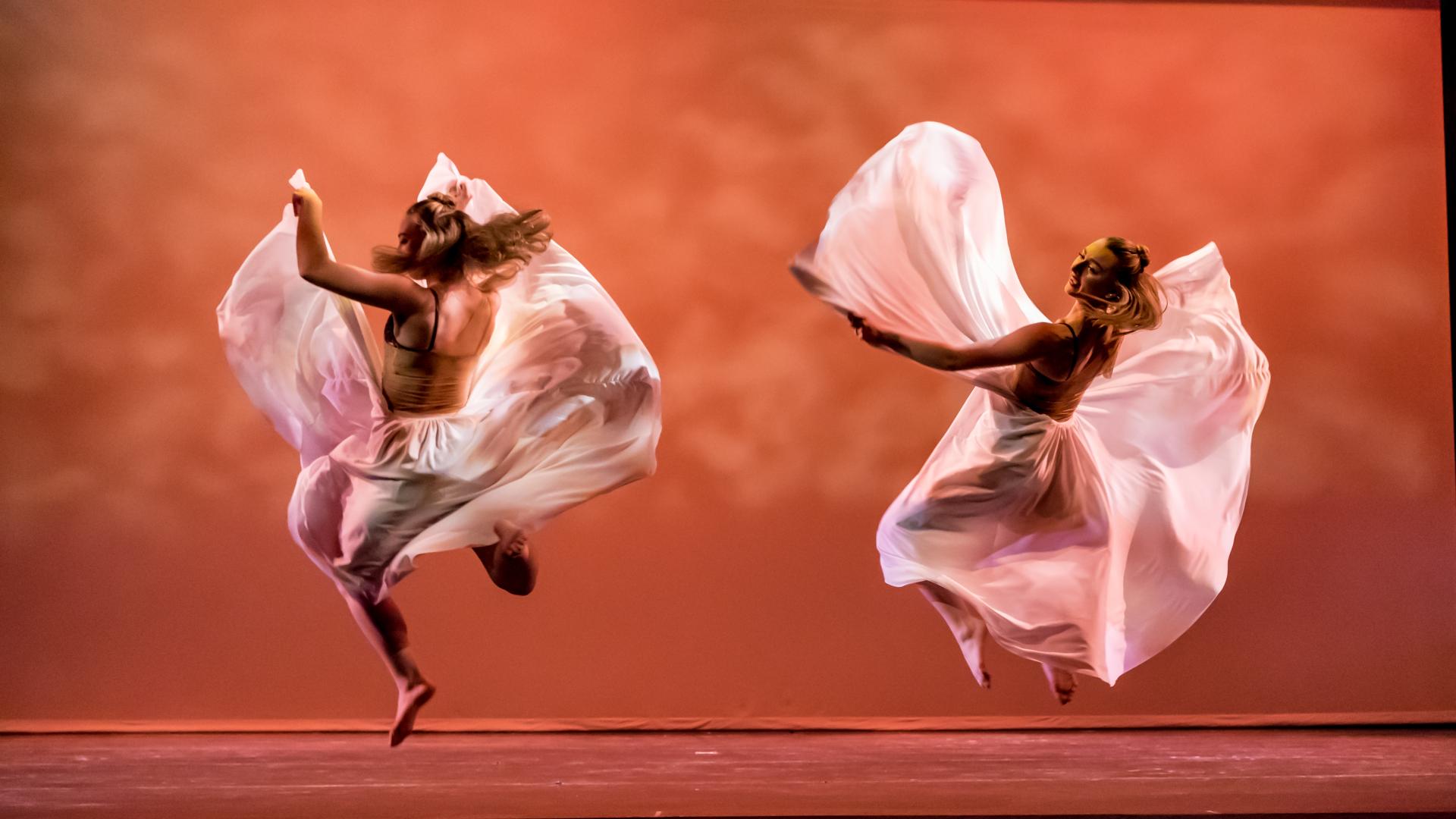 The School of the Arts
Artistic expression; technical excellence; transferable skills.
The disciplines within The School of the Arts seek to illuminate the variety and complexity of human endeavors in the cultural context of individuals, groups, societies, and nations. As our world becomes more and more interconnected, it is crucial that the next generation of leaders is aware and knowledgeable in disciplines that study what makes us unique as individuals and similar in our humanity.
As you engage with the visual, design, written, graphic, and performing arts, you'll learn to research complex issues, conceive eloquent arguments, and expand your artistic expression to a deeper and more meaningful level. Mercyhurst will equip you with the ability to communicate well orally and in writing, initiate positive change through teamwork and collaboration, and create performances, images, and texts that connect us with one another.
Fast Facts
Mercyhurst is the only institution in the Erie area that offers accredited Music degree programs. Our five programs are B.A. in Music, B.M. in Composition, B.M. in Performance, B.M. in Music Therapy, and B.M. in Music Education.
The Cummings Art Gallery regularly houses installations by regional and national artists as well as student artists, including juried shows and thesis exhibitions.
Dance majors will have the opportunity to perform between two to four times a year in our mainstage performances at the beautiful Mary D'Angelo Performing Arts Center, regardless of year or age. 
What better way to learn about art than to experience it firsthand? Our Graphic Design majors head to art museums in Pittsburgh and Cleveland and check out major art shows twice a year.
Mercyhurst Theatre Club aims to provide hands-on learning experiences in all aspects of theatre appreciation, production, and management and to foster a sense of community among students interested in theatre; thereby enriching the cultural life of our students
 
Bachelor's Programs
With a degree in Art Education from Mercyhurst, you can inspire students in K-12 to unleash their creative imaginations in the classroom, or you can practice art education in a public setting, such as a museum or community center. Your degree in Art Education will let you explore contemporary issues and practice in the visual arts and in art education. You'll also gain more than 100 hours of observation before completing required student-teaching hours. This program is designed so that all majors are eligible to sit for the Pennsylvania Department of Education teaching certification upon graduation.

 Art Therapy students investigate the healing potential of the arts through self-reflective art directives, research and service learning in the community. In art therapy classes, students experience the healing nature of art making during discussions that focus on the history and development of the field, the therapeutic use of art media, and ways to help others through art. Students' development of a non-judgmental approach toward art made by themselves and others enables an ability to support the use of art as a way to promote creativity and wellness.

The Department of Communication will work with you to create the academic path that results in the career of your dreams. As a Communications major, you'll take an active role in building a plan that provides the skills and experience needed for success in the modern business world. No matter which classes you chose, you'll learn the skills to be a strong storyteller and content creator through non-fiction writing, multimedia, video production, public speaking, and data collection and expression.

 

The Bachelor of Music in Composition program allows students to develop the essential technical toolbox and broad aesthetic perspective needed to assume a place in the community of professional composers. Composition study offers an array of musical opportunities for graduates, including film scoring, commercial music, educational and church music publication, recording arts and careers in higher education. Students in the composition program are encouraged to develop their own unique musical voice, and are urged to explore a broad spectrum of tonal and non-tonal musical languages in their writing.

The Mercyhurst Department of Dance is a classical ballet program rooted in the liberal arts tradition. Mercyhurst University is accredited by the National Association of Schools of Dance.  Our Bachelor of Fine Arts and Bachelor of Arts offerings emphasize the development of professional dancers, teachers, choreographers and scholars. The rigorous programming emphasizes high quality training in a supportive environment from a faculty of experienced professionals, with the mission to generate leaders in the dance field.

As a Graphic Design student, you'll work in Mercyhurst's state-of-the-art, private graphics lab, using iMac computers, Adobe editing software, GoPro cameras, and 3D printers to create high-quality work to attract the attention of leading employers in the industry. Our comprehensive curriculum also integrates web and print design, which fosters versatile graduates. When students get to apply that knowledge in consultations with actual clients, they're not only providing a tangible service within the community, but they're also building robust professional portfolios. 

Pursuing a career in Interior Architecture and Design at Mercyhurst will allow you to let your creativity flow while researching and implementing safe structures, innovative spatial planning, and purposeful beauty in each of your building layouts. It will be your responsibility to create environments that are both aesthetic and technologically sound. Our Interior Architecture and Design program provides students not only a strong foundation in applied art and design, but a variety of related fields including management, sustainability, history, and ethics. All students are supervised through an internship experience to build their portfolio in a real-world professional setting. 

 

The Bachelor of Arts in Music provides students with the opportunity to pursue a full major in Music together with an expanded emphasis on the liberal arts. Music majors benefit from the same general departmental offerings as those in the performance and education degrees with the additional flexibility to design a broader four-year liberal arts curriculum, add a minor, or even double major with another field of study. Concentrations within the Bachelor of Arts in Music are available in all areas of approved study (winds, piano, percussion, strings, and composition).

 

The Bachelor of Music in Music Education program graduates students who are sought after by school districts, and are currently teaching all over the country. Students learn instructional techniques and classroom management skills while performing with a variety of ensembles similar to ones they'll supervise in schools. The education program has a contemporary curriculum designed to assist future teachers in fostering a lifelong love of music in their own students. 

 

The Bachelor of Music in Music Therapy program emphasizes musical proficiency at a pre-professional level through individual instruction, mentoring, and career guidance. Curriculum is focused on music, psychology, neurology, health care, and real-world clinical experiences within a wide variety of Erie-area health care facilities. All graduates of the four-year program who also complete a six-month internship will be eligible to sit for the national board exam, which leads to the Board Certified Music Therapist (MT-BC) credential. 

 

The Bachelor of Music in Performance program emphasizes musical proficiency at a pre-professional level through individual instruction, mentoring, and career guidance. Performance experience includes large and small ensembles, solo performance opportunities, solo work in large-scale productions, and solo recitals in the junior and senior years.

Mercyhurst's Studio Art program emphasizes hands-on learning, craftsmanship, and design, and excellence in the production of art. Faculty provide the environment and guidance to for students to develop a disciplined approach to the making of art. The Studio Art major is one of four programs of study in the Art Department including Art Education, Art Therapy, and Graphic Design. 
Post-Baccalaureate Certificates
The advanced certificate in Art Education (K-12) is intended for students who have already completed a bachelor's degree in an art-related field. This certification is also for college graduates seeking an art (K-12) teacher certification in the State of Pennsylvania. Each certification requires a course sequence of study and clinical practicum experiences. 

Through Mercyhurst's post-baccalaureate program in Communication Studies, you will take on a diverse course load in which you will explore all forms of communication from oral and written to digital and social media. Working as a skilled communicator will set you apart in your current field, creating opportunities for advanced leadership and management roles. 

If you have a passion for music and a desire to help students of all ages learn about and appreciate all things music-related, then consider this advanced certificate in Music Education (K-12). This program is intended for students who have already completed a bachelor's degree in a music-related field. This certification is also for college graduates seeking a music (K-12) teacher certification in the State of Pennsylvania.
Mission
In the School of the Arts, we believe in active participation in the life of the Arts through coursework, performance, exhibitions, service, and engagement. Most importantly, active participation calls upon a student to create, produce, and collaborate in performances and works of Music, Dance, Theatre, and Art and Design. We equip our majors with Discipline, Resilience, Empathy, and Artistry to Make, and Show their works (DREAMS). This benefits all emerging artists as they hone their skills to meet challenges where they are and become who they want to be—whether that is a healer, creator, teacher, performer, scholar, communicator, or designer. 
Meet the Dean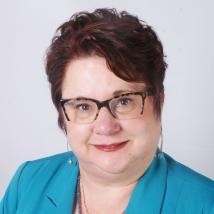 Dean of the School of the Arts, Professor