Mercyhurst welcomes Terrence Mitchell as inaugural DEIJ director
Thursday, September 14, 2023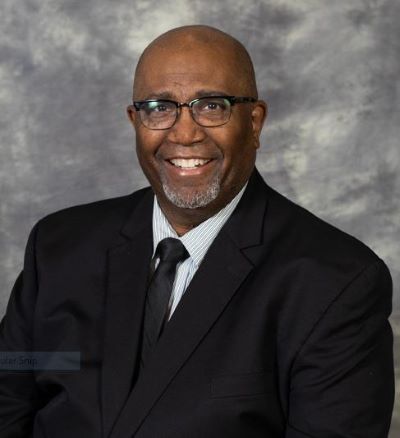 Mercyhurst University has named Dr. Terrence Mitchell as its first executive director for Diversity, Equity, Inclusion, and Justice (DEIJ). He begins the full-time assignment on Oct. 1.
"I am excited to join Mercyhurst University," Mitchell said. "The community has been welcoming, the students are great, and it is a beautiful campus. I am grateful for the opportunity to contribute to the work here and to Mercyhurst's impact on the Erie region."
Mitchell assumes the new position at Mercyhurst, which stems from the formation of the President's Council on Diversity, Equity, Inclusion, and Justice launched by President Kathleen A. Getz, Ph.D.
Meanwhile, Dr. Greg Baker, vice president for Mission, said, "Mercyhurst is most fortunate to bring in someone with Dr. Mitchell's experience, expertise, and gentle demeanor to lead our continuing efforts to integrate DEIJ into various aspects of university life. We are ready to move forward with many strategic initiatives, and we are blessed to have found the right man to take us there!"
Mitchell comes to Mercyhurst from PennWest, where he served the past two years as chief diversity officer and senior associate vice president for DEI. He has held similar roles as a chief administrator in diversity and inclusion at Edinboro University (now PennWest), Slippery Rock University, and the State University Of New York at Oneonta. He further held the position of assistant to the president for institutional diversity at Allegheny College.
Mitchell's experience in higher education also spans the realm of student life, including associate dean of students at Allegheny College, director of the Student Activities Office at San Francisco State University, and associate director of Student Support Services at the University of Oklahoma. Earlier in his career, he held teaching posts at Allegheny and at Westmoreland County Community College.
Besides being active at the leadership level of professional and community organizations, Mitchell is the recipient of numerous awards, among them the Diversity Scholar Award from the Association for Research on Nonprofit Organizations and Voluntary Action (ARNOVA), and the Higher Education Partner of the Year Award from Urban Youth Action, Inc.
Currently, Mitchell is working remotely on a part-time basis and expects to assume full-time work on campus next month.