Career and Professional Development Center
The Office of Career and Professional Development helps students and alumni throughout their career journeys, from prospective students to the first day of undergraduate classes to late career changes. Our four-phase career plan has been developed to assist students and alumni to progress at their own pace towards their career goals. Using this plan, Career Development offers a variety of assistance with career needs, which has led to Mercyhurst being named a Career Development College of Distinction in recent years. 
Image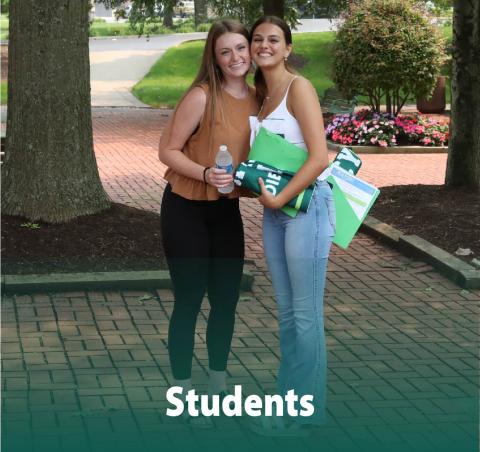 Image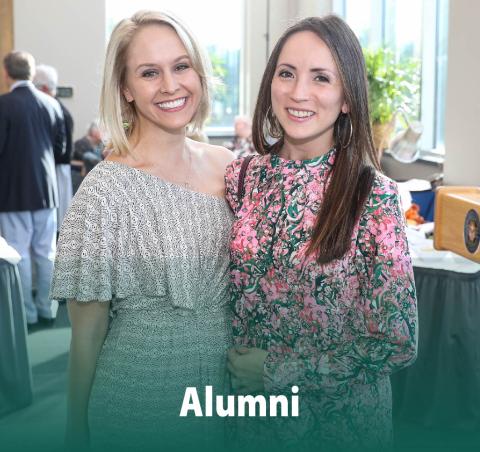 Image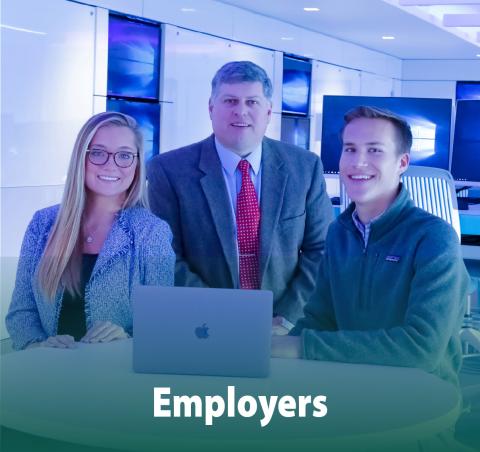 Image
One-on-One Career Coaching
Visit a team member for assistance with career exploration, resume and cover letters reviews and assistance, interviewing practice, internship search, graduate school application assistance, and job searching tips. For undecided students or students considering a change of major/minor, Career Development offers a variety of assessments to help students identify potential career paths. Students can reach out to any Career Development staff to schedule a session to discuss options and take appropriate assessments. 
Career Resources
Career Development provides students and alumni with a variety of resources to aid you in your career journey. Most of those resources can be accessed on Handshake or on the Career and Professional Development Center Hub page. You can also explore potential careers, broken down by major, via What Can I Do With This Major?
Internships
Internships are the combination of classroom and on-the-job work experience. Not all majors require an internship for graduation, but internships are a great way to stand out to potential employers and to start building a professional network. Depending on your major, you can earn up to twelve credits with departmental permission. Current students should stop by Career Development or schedule an appointment with a career counselor to learn about the internship process.
Events and Workshops
Our office hosts a variety of career and professional-themed events in collaboration with employers, alumni, and other offices across campus. These include resume building workshops, interview tips and practice sessions, networking events, career expos, and many more.
Job and Internship Connections
Mercyhurst is a proud member of Handshake, an online career management system, connecting our students and alumni to over 100,000 employers posting positions. Students can search for jobs (both on and off campus), internships, and career related activities, including registering for our annual graduate school and career expos. Students can also post their resumes for review by prospective employers. All registered students are automatically given an account in Handshake which gives them 24/7 access to the website and app. 
On-Campus Recruiting
Mercyhurst prides itself in providing students and alumni with unique one-on-one interactions to support their experiences. Our on-campus recruiting efforts are no exception. Employers visit campus regularly to conduct interviews, during which they meet with Career Development staff and faculty to share their needs and experiences. This unique connection provides valuable information to both our faculty and staff and all employers who participate.
65%
of students complete an internship
4,000+
active internships posted
26%
of students complete multiple internships
100%
internship approval in the past five years
Four-Phase Career Plan 
The Office of Career and Professional Development is available to all students at Mercyhurst University, not just those ready to job search. Building a relationship with Mercyhurst career counselors will help students gain personalized assistance through their career development and decisions. Treating career development as a four-phase process makes it more manageable and provides students with strategic advantages when they are ready to graduate.
Goal: Become aware of career options related to your major of interest.

Activate your Handshake profile to look at job and internship opportunities that interest you. 
Obtain part-time work or volunteer in a setting that fits with one of your career interests.
Attend a career expo to learn more about your fields of interest.
Participate in activities and clubs to explore your interests and expand your skill sets.
Talk to upper-class students about majors that interest you.
Take a variety of classes to explore your major options.
Talk to family and friends about their careers.
Meet with a Career Counselor to explore career options and clubs and activities that could give you experiences in your career areas of interest.

Goal: Determine major and narrow down career options. Prepare for an internship!

Utilize Handshake to search for jobs and internships.
Talk with students in your major about their internships and career plans.
Attend Mercyhurst's career expos or the WestPACS Job & Internship Fairs to explore internship possibilities and summer or part time jobs.
Obtain part-time work or volunteer in a setting that fits your career interests.
Speak with a Career Counselor about career options and to work on your resume, cover letter, and interviewing skills.
Take a leadership role in a club or activity.
Create a LinkedIn account and begin to build a professional network.
Declare a major (and maybe a minor, too)!

Goals: Confirm your career choice. Consider graduate school.

Update your Handshake account and consider making it viewable to employers. Use it to search for jobs and internships.
Attend career expos and consortium career fairs. 
Seek a different part-time job or volunteer experience to add to your skill set.
Begin to consider what work environment interests you (small city, fast-paced, corporate, small business, etc.).
Join a professional organization in your field of interest.
Participate in an informational interview or job shadowing experience.
Secure an internship—or another one!
Continue to build your professional network and begin asking employers and professors to serve as references.
Consider graduate school, attend Mercyhurst's Graduate School Fair and begin the application process.

Goals: Finalize your career choice. Establish networking contacts. Transition from student to prospective employee or graduate student.

Attend career fairs.
Focus your job search to cater to your career interests and goals.
Secure an internship or part-time job or volunteer opportunity in your field.
Participate in Career Development's workshops and meet with your Career Counselor regularly.
Polish your Handshake and LinkedIn profiles so they are ready to be viewed by employers.
Use Handshake to search and apply for jobs.
Schedule a practice interview with Career Development.
Events
Students and alumni can participate in a variety of career related activities happening on Mercyhurst's campus, in the community and virtually. From alumni networking events to professional development workshops to interview days and career expos, there is always an opportunity to explore your career options as a Laker. The Office of Career and Professional Development maintains a comprehensive listing of events with registration options in Handshake.
Mercyhurst University is proud to collaborate with several regional consortiums of colleges and universities in Western PA and beyond. They include the Western PA Career Services Association, the Pittsburgh Education Recruiting Consortium, and the Accounting Consortium. All of these organizations offer events that connect our students and alumni to employers and interviews.
For Employers
Mercyhurst students and alumni are ready to enter the global workforce with a service mindset. Mercyhurst's core values are engrained in our curriculum and helps students to identify a clear focus for their professional work. Employers often praise Mercyhurst hires for their ability to reflect on their impact on the world and their dedication to their work.
Ways of Engagement
Post jobs and internships through Handshake.
On-campus and virtual interview days.
Attend a career expo.
Host a meet-and-greet.
Present to a class or student organization.
Organize an information table.
Host a virtual site visit.
We are always happy to work with employers interested in recruiting Mercyhurst students and alumni. Please contact us using the information below to learn more about how we collaborate with employers and for a list of upcoming career events. We are also open to new ideas; you can share them with us so we can continue to provide valuable connections for your organization!
Outcomes
Every year Mercyhurst asks our graduation students about their first professional experience right out of college. Below you will find a highlight of our most recent First Destination report. This data is gathered annually until Dec. 1, with the report completed by Feb. 1 each year.
Meet the Staff
Office of Career and Professional Development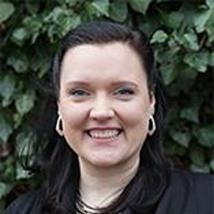 Director, Career Development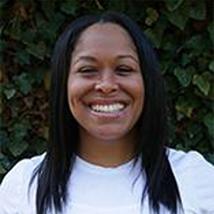 Employer Relations Specialist