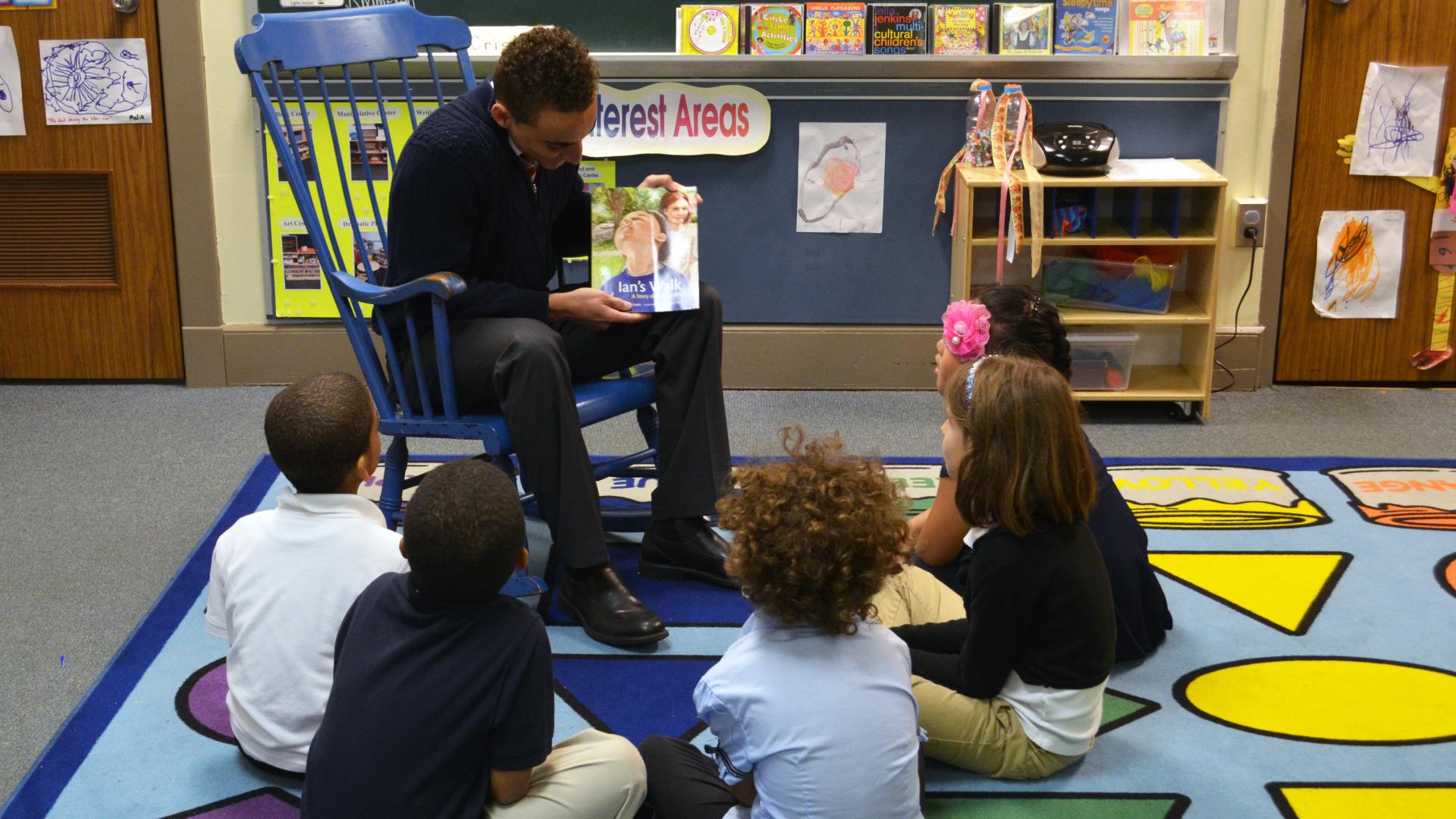 Education Programs at Mercyhurst
Mercyhurst's Department of Education has graduated prepared and passionate education leaders ready to impact young minds in classrooms around the world for decades. As future role models for our youth, we create teachers who are committed to helping their students grow and develop; our students become effective educators, equipped with knowledge of the world, an understanding of human relationships, and a wide perspective encompassing the humanities, arts, and sciences. Our world has seen educators rise above unforeseen challenges as true advocates for students and champions for education in one of the most in-demand and respected careers of the modern era. Mercyhurst ensures these aspiring teachers are prepared for the workforce as soon as they graduate, guided each step of the way by our experienced faculty.
Undergraduate Education Programs
BA in Early Childhood Education

Mercyhurst's PreK-4 Early Childhood Education program equips our graduates with evidence-based practice and hands-on classroom experience. Advance your career goals with our Dual Bachelor of Arts in Early Childhood Education PreK-4/Special Education. 

Meet the needs of diverse learners with the hands-on clinical experience provided by Mercyhurst's PreK-12 Special Education program. Advance your career goals with our Dual Bachelor of Arts in Early Childhood Education PreK-4/Special Education.

Foster creativity and inspire passion in young artists with a degree in Art Education from Mercyhurst. Our graduates are supported in their own artistic abilities as they gain a comprehensive foundation in the best practices for education of future art students. 

Promote a lifelong love of music in your students with Mercyhurst's Music Education program. Learn instructional techniques and classroom management skills for your chosen instrument while performing with a variety of ensembles similar to those found in schools. 

Graduate with strong language skills and deep understanding of best practices in world language education with a degree in Spanish Education. Our international student body and faculty allows students to practice language in real-world settings without leaving campus.

 
Graduate Education Programs
Cultivate lifelong learners at the high school level by earning your master's in Secondary Education from Mercyhurst. With a focus on pedagogy and practice, this graduate degree program provides an excellent way to develop and hone hands-on learning skills.

Transform the lives of students with disabilities with a master's in Special Education and Applied Disability Studies. Backed by some of the nation's leading special education curriculum, students develop the critical thinking and analytical skills needed in today's classrooms. 

Improve teaching practices (and salaries!) with Mercyhurst's Teaching Excellence master's program. Core courses focus on evidence-based pedagogy, professional development, and educational scholarship to prepare graduates for both classrooms and careers.

Pursue a passion for leadership with the expedited, customizable curriculum in our Principal Leadership program. Designed for working K-12 educators, the program positions graduates to achieve the Pennsylvania Department of Education Principal Certification
Academies
The Carpe Diem Academy is a nationally recognized K-2 extended-day learning program for children living in the city of Erie. Mercyhurst Education students support at-risk learners by offering classroom instruction and encouraging ongoing social and emotional development.

The Mercyhurst Early Learning Innovation Academy is an after-school academy for rural, economically disadvantaged students. Our Education students plan and conduct lessons that cover progressive and intentional arts, wellness, and academically rich activities.
Contact Us
Susan Johnson, Ph.D.
Chair, Department of Education
Office: Hirt 300D