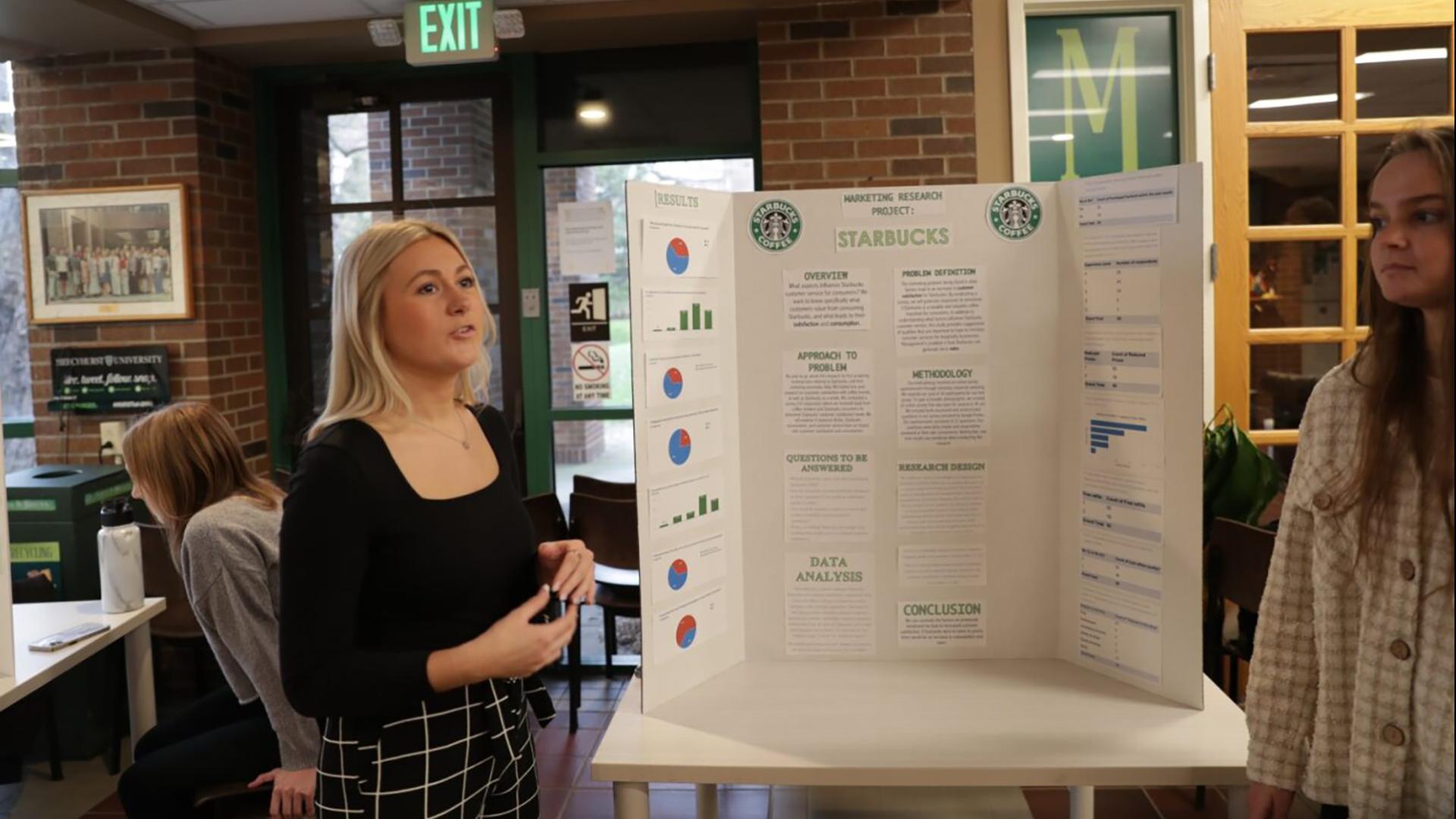 Training the next generation of economic experts.
Majors of this program receive a solid foundation in the functional areas of business — finance, accounting, marketing, and management — as well as economic fundamentals, such as macroeconomic indexes (economic growth, inflation, and unemployment rates) and microeconomic indexes (demand-supply, production costs, as well as price and output based on the market). Graduates of this program will qualify for employment in the areas of banking, consulting, investment and brokerage houses, as well as sales and marketing; They also may look for positions such as financial analysts, risk management analysts, forecasters, or analyst staff members in litigation, mergers, or acquisitions. Many opportunities also exist for business economic students in various government agencies at the federal, state, and local levels as analysts and researchers.
Minors
The minor in business administration is open to non-business majors only. This minor includes eight courses (24 credits) designed to prepare students with general knowledge of the world of business, along with the communication skills and decision-making tools needed to succeed in business.

No minor course may be taken on a pass-fail basis, and students must earn a minimum GPA of 2.75 in the required business courses to meet minor program requirements.

Minor Requirements

ACCT 101: Principles of Accounting I/Financial
ACCT 102: Principles of Accounting II/Managerial
BADM 310: Business Law I
ECON 105: Macroeconomics
ECON 106: Microeconomics
FIN 280: Financial Management
MGMT 120: Principles of Management
MKTG 162: Principles of Integrated Marketing

ECON 105: Macroeconomics (3 credits)
ECON 106: Microeconomics (3 credits)
ECON 200: International Economics (3 credits)
ECON 250: Economics of Poverty (3 credits)
ECON 305: Intermediate Macroeconomics (3 credits)
ECON 306: Intermediate Microeconomics (3 credits)
ECON 360: International Finance (3 credits)
Business Core Curriculum
The defining element of a Mercyhurst business degree is a series of core courses that all business majors take, which provide a curriculum designed to foster well-rounded business leaders through hands-on learning in a variety of disciplines. Business students will build a foundation in six different areas of study, which prepares our graduates to be adaptable, collaborative leaders who are ready for today's market. Adding a double major or a minor in another area can only add marketability for any chosen industry!
Contact Us
Juan Argaez, Ph.D.
Chair, Department of Business
Office: Preston 325