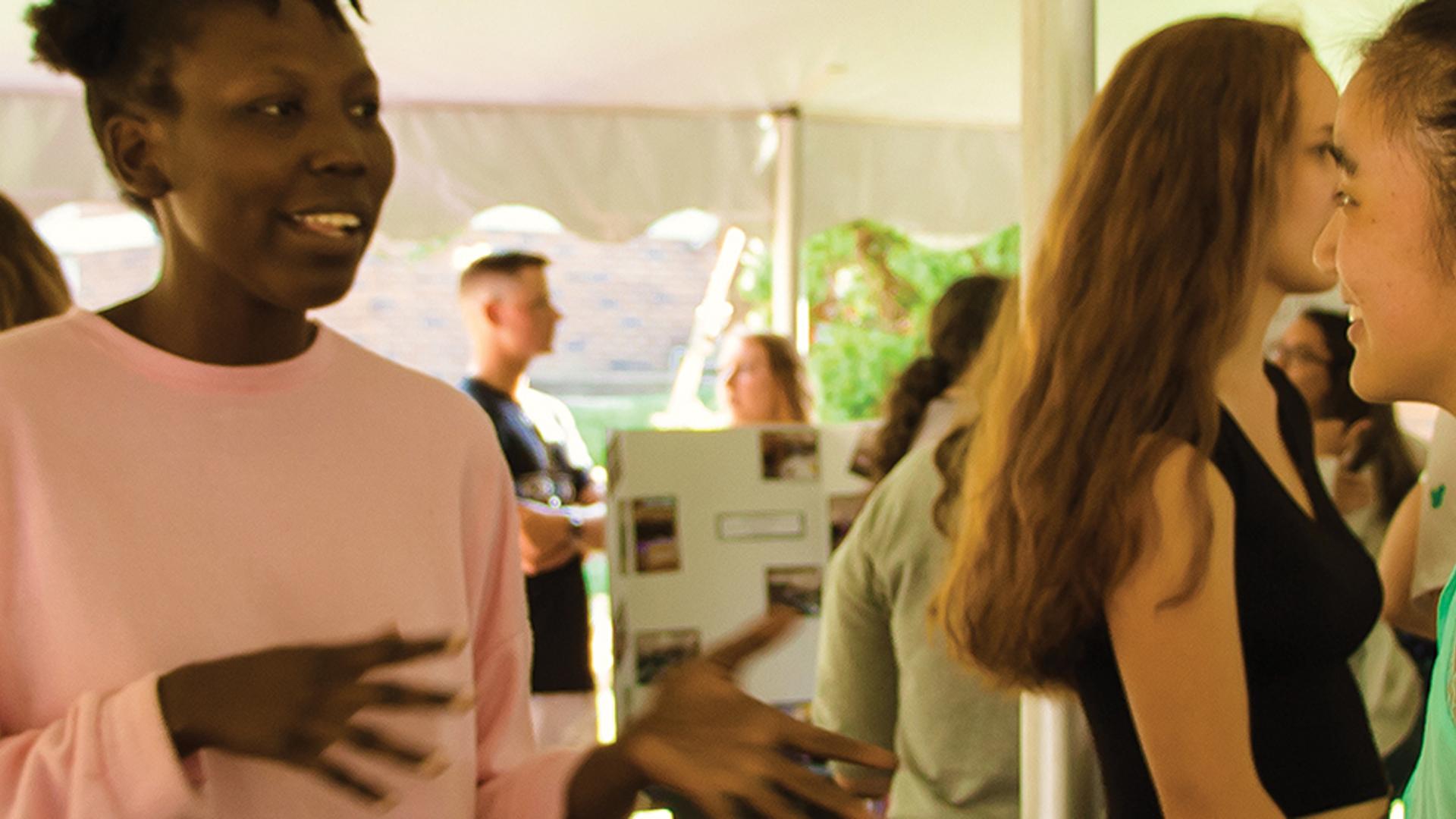 The hub of student life at Mercyhurst University is the Campus Involvement Center! This high-energy staff guides the students through self-government, promotes clubs and organizations, and presents a diverse schedule of events. The Campus Involvement Center is conveniently located on the second floor of the Sr. Carolyn Herrmann Student Union and serves as a central location for students to get involved.  The Student Union is a welcoming environment where students can fully interact and participate in a range of academic, social, spiritual, cultural and recreational activities. The Campus Involvement Center also serves as the main connection for all student organizations at Mercyhurst University and provides numerous services to help students excel in their organizations.
The Mercyhurst Student Government (MSG) is a direct liaison between students and administrators, here to serve Mercyhurst students. MSG helps students realize that they each do have a voice – and a voice that is represented on every level of the university. Students are represented through their class senators, their academic school senator, and through their RSCO senators. In the past, MSG has developed projects both big and small to bring life to the Mercyhurst campus. What has MSG helped with?
Two "Big Chairs" on campus
Picnic tables
Student Union game room
Gathering space for campus clubs and organizations
Free EMTA shuttle route through campus
MUber ridesharing discount program
Sport Court
Luke's Landing
Service and philanthropy projects to local nonprofits
Special events including Homecoming, distinguished speaker series, SpringFest, Senior Dinner Dance, and more
MSG also works in direct contact with the Activities Councils (MAC/SAC). Between these two organizations, we provide events, activities, food, and fun things to do.
The Multicultural and Student Activities Council, better known as MAC/SAC provides late-night weekend programming that is free to all students. MAC/SAC's events promote social and educational engagement through entertaining and culturally inclusive experiences.
Popular events hosted by MAC/SAC:
Taste of Erie
Food for Finals
Decade-themed Throwback Parties
Haunted Hurst
Hurst's Got Talent
Luke the Laker's Birthday Party
St. Patrick's Day themed event
Off-campus Trips
Special events including New Student Welcome, Homecoming, Family Weekend, Unity Week, and SpringFest