Partnership provides Cyber Security students with access to key industry certifications
Tuesday, June 27, 2023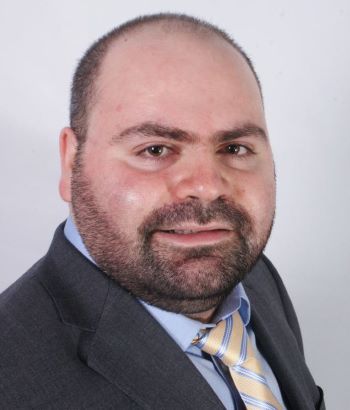 With cyberattacks continuing at a breakneck pace, the demand for cyber security experts shows no signs of waning, and Mercyhurst University has found a way to make its Cyber Security grads even more primed for this rapidly evolving industry.
Today, the university's Department of Computing and Information Science announced that it has established a partnership with the International Council of E-Commerce Consultants, better known as the EC-Council, a globally recognized leader in cyber security education, training, and certification with a reputation for excellence. The EC-Council is recognized by the National Security Agency, Department of Defense, and Department of Labor to name a few.
Department Chair and the founder of Mercyhurst's Cyber Security Program Dr. Chris Mansour said the partnership will provide Mercyhurst students with highly discounted access to the EC-Council's industry-leading certifications, among them Certified Ethical Hacker (CEH), Certified Network Defender (CND), Certified Security Analyst (ECSA), and Computer Hacking Forensics Investigator (CHFI).
The new development comes as Mercyhurst reaches the highest undergraduate enrollment in its Cyber Security program—58 students—since it became a stand-alone major in 2019.
"In the competitive field of higher education, discounted access to industry-recognized certifications is a key advantage to our students and demonstrates our commitment to their career readiness," Mansour said. "This partnership is another step toward solidifying Mercyhurst University as a leader in cyber security education, directly contributing to our students' future success and increasing our appeal to potential new students."
Besides the opportunity to earn sought-after certifications as part of their college education, partnership benefits also include the availability of books updated regularly by the EC-Council and access to the council's Cyber Ranges (hands-on Cloud environments).
Visit the Mercyhurst Cyber Security webpage for more information on the major.