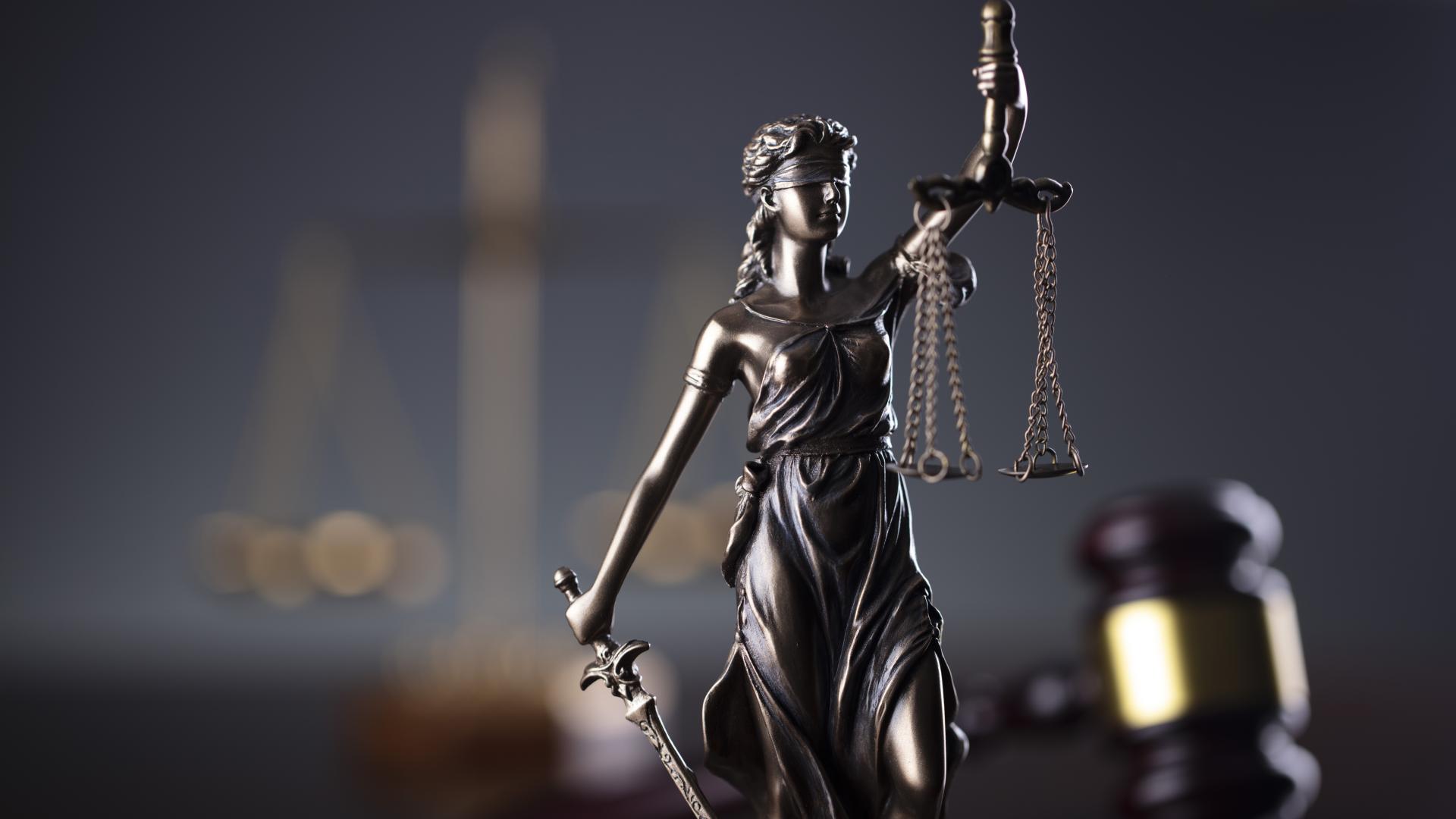 Criminal Justice Administration
Online Graduate Certificate
The graduate certificate in Criminal Justice Administration (CJA) is a 100 percent online, four-course program that provides both current and prospective criminal justice professionals with the administrative and management preparation to further their careers and to move into leadership positions within criminal justice and social service organizations.
The certificate program's core courses provide students with foundational concepts in government management, an understanding of research methodology and data analysis, and a review of criminal justice planning and evaluation principles. With the elective course offerings, students can choose a course that most closely relates to their interests.
Students in the graduate certificate program are taught by the same professors and are in the same classes as students who are pursuing master's degrees in Criminal Justice Administration. In fact, the 12 credits you earn for this certificate are applicable to the master's degree program, should you choose to go on for further education.
Options: Graduate certificate, master's completion
Location(s): 100 percent online
Credits: 12
Duration: Minimum 9 months
Cost: $894 per credit; $12,000 total
Deadline: Rolling admissions
Start term(s): Fall and Spring semesters
Careers: Law enforcement, corrections, social services administration


For more than 40 years, Mercyhurst has built a solid reputation for educating criminal justice undergraduate and graduate students. Criminal justice is a rapidly expanding field of academic study. Many government agencies are requiring advanced academic preparation for those in supervisory positions at criminal justice and social service agencies. The CJA program is designed to broaden the perspective of criminal justice practitioners, to equip practitioners with administrative skills, and to prepare students for further graduate work and scholarship. 

Mercyhurst graduate programs are designed to give our students a competitive edge in the marketplace. Beginning with your first course, you will gain knowledge applicable to problem-solving in your field. Upon completion of the program, you will be able to:

Understand the history and current state of affairs in criminology and criminal justice.
Analyze research, evaluate methodologies, and examine criminological theories in the discipline.
Demonstrate an understanding of the relationship between theory, research, and practice in the field and the interrelations between each of these concepts.
Demonstrate proficiency in oral, written, and electronic communication skills.

Prospective students looking to earn a credential or ease into graduate school can opt for the four-course, 12-credit graduate certificate in Criminal Justice Administration. The 100 percent online program can be completed in as little as nine months. Required courses include:

CJA 501: Research Methods in Criminal Justice
CJA 604: Criminal Justice Planning and Evaluation
CJA 605: Government Management or CJA 622: Advanced Research and Analysis
CJA XXX: Elective (choose from more than 20 electives; some courses not offered each year)

Many prospective students choose our program to enter into or advance in the fields of criminal justice and social services. Some choose careers as trainers or college educators. Our alumni have administrative positions in a variety of criminal justice and social service agencies including:

Correctional institution administrators
County jail administrators
Directors of adult and juvenile probation departments (county, state)
Supervisors of juvenile justice and child welfare agencies
Adult and juvenile probation officers (county, state, and federal)
Case managers and supervisors for criminal justice and social service agencies
Federal and state law enforcement officers
Research policy and intelligence analysts

Our program offers flexible scheduling for both recent graduates and working professionals for either full time or part time study. All courses are housed in the university's course management system and are designed and taught by full time faculty members using best practices in online learning.

For example, criminal justice courses typically have discussion boards, assignments, and individual or group presentations. These allow students to interact and engage with each other as well as the professor about the course content. Additionally, courses may incorporate project-based learning assignments which promotes collaborative learning on specific topic areas.

Although students are engaged in a fully online learning environment, they still have all of the benefits of being a Mercyhurst student, including access to the university's amenities. 

CJA 501: Research Methods in Criminal Justice

This course deals with scientific research  methodology  applicable  to  the  field of criminal justice. The course will focus upon formulation, model construction, research designs and data gathering strategies including survey sampling, data analysis, proposal writing and data presentation. Completion of the course will provide the student with basic skills necessary to undertake supervised thesis work and independent research in the area of criminal justice systems.

CJA 621: Seminar: Advanced Criminology

The purpose of this seminar is to provide access to most of the significant current research and literature in the field of criminology. Through the examination and critique of contemporary works, the nexus of theory and method is addressed. Major consideration is given to typologies such as criminal behavior systems.

CJA 604: Criminal Justice Planning and Evaluation

The objective of this course is to focus on developing new projects from inception to completion. It deals with establishing priorities, securing funding, administering programs, and designing and implementing evaluative criteria. It incorporates empirical data evaluation, including parametric and nonparametric techniques, and the use of computers in evaluation.

Prospective applicants for the graduate certificate in Criminal Justice Administration must fulfill the following admissions requirements. At the discretion of the director of the criminal justice administration graduate program, admission may be granted to applicants who have not fulfilled all the admissions requirements provided they agree to the conditions of the acceptance prescribed by the director.

Admissions decisions are made by the program director on a rolling basis after a holistic review. Applicants can choose to start in either the Fall (preferred) or Spring semester.

Completed (free) application
A bachelor's degree in any discipline from an accredited school with a preferred overall minimum GPA of 3.0
Official transcripts from all post-secondary institutions you've attended 
A current resume with 3 references
A 500- to 750-word personal statement outlining your reasons for enrolling and personal and professional goals
International applicants whose records are written in a language other than English must have their documents translated into English and a notarized statement attesting to the accuracy of the translations
International applicants whose primary language is not English must attain a TOEFL score of at least 79 on the internet-based exam OR an IELTS score of at least 6.5 OR a Duolingo English Test score of no less than 100.
Students are taught by full-time faculty who are accessible to students throughout their learning experiences both in and outside of the classroom.

Our Criminal Justice Advisory Board provides students with local, state, and federal networking opportunities, info on field trends, and skillsets for success in the job market. 

Courses taken as part of this certificate program will count toward a master's degree in Criminal Justice Administration for students who plan to continue their academic journey. 
Contact Us
Maria Garase, Ph.D.
Program Director, Criminal Justice Administration