World-class artist Betty Buckley in residence at Mercyhurst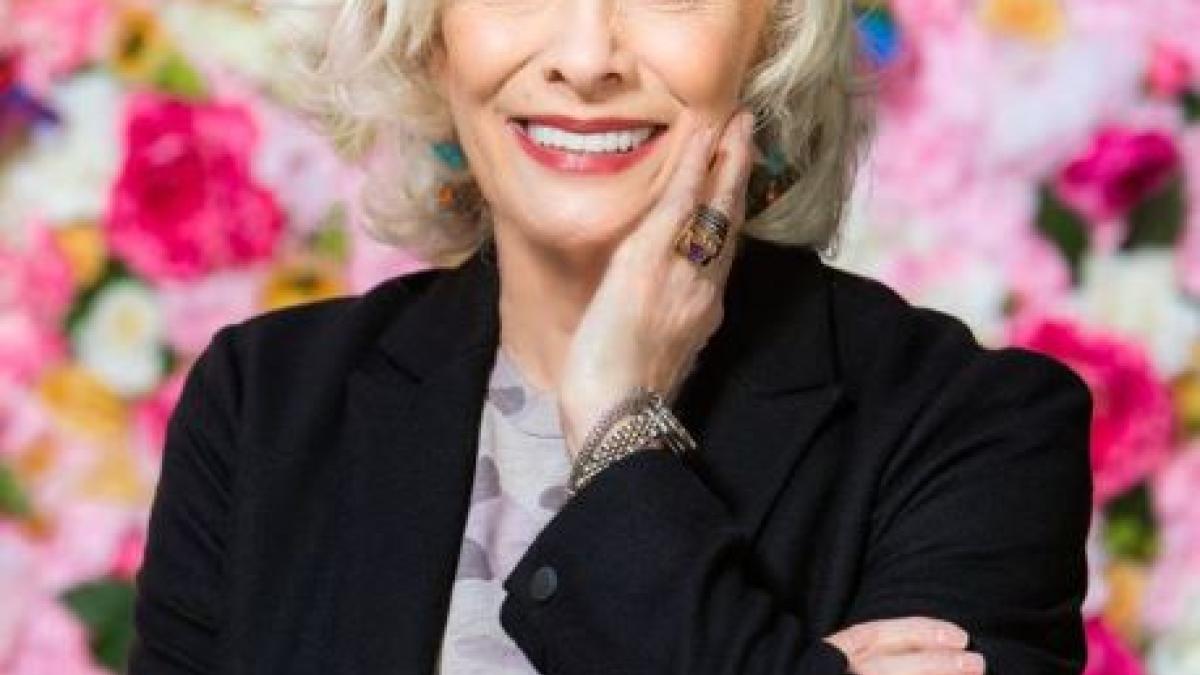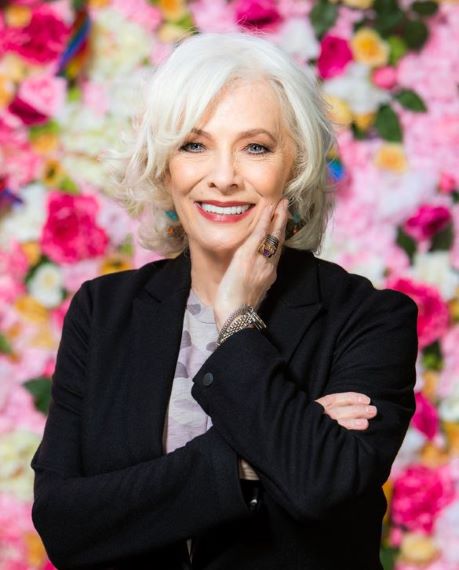 Emerging artists at Mercyhurst University will experience an exceptional opportunity to learn from a world-class performer when legendary actress and singer Betty Buckley conducts a weeklong acting workshop at Mercyhurst this fall.
Buckley, whose career spans theatre, film, television, and concert halls around the world, will be in residence at Mercyhurst Monday-Friday, Sept. 19-23, and offer a public concert at Walker Recital Hall on Saturday, Sept. 24, at 7:30 p.m. Buckley made her first Erie appearance at last year's 501 Summer Soirée at Mercyhurst where she captivated a sold-out crowd.
Dr. Brett D. Johnson, artistic director of the Mercyhurst Institute for Arts & Culture (MIAC), notes that "Ms. Buckley's residency is a testament to how MIAC furthers the educational mission of Mercyhurst by providing opportunities for students to watch, learn from, and even perform alongside world-class artists. We're thrilled to welcome Ms. Buckley back to campus and provide this invaluable experience for our emerging artists."
Of being in-residence at Mercyhurst, Buckley says, "I am thrilled to be returning to the gorgeous Mercyhurst University and the wonderful town of Erie. I am so looking forward to working with the talented students and presenting some beautiful music with my collaborator, Christian Jacob."
Official Biography
The recipient of honorary doctorates from Boston Conservatory of Music and Marymount Manhattan College, Buckley has taught at Boston University, University of Oklahoma, Oklahoma Central University, Carnegie Mellon, Boston Conservatory of Music, Syracuse University, Ball State University, Marymount Manhattan College, Fordham University, College of the Desert in Palm Desert, CA, University of North Texas, and University of Texas at Arlington. She has also taught workshops at the Williamstown Theatre Festival, the Eugene O'Neill Theatre Festival, and Smith Barney Investment Firm, and has been on the faculty of T. Schreiber Studio in New York City for over 40 years.
Buckley is a 2012 Theatre Hall of Fame inductee and the 2017 recipient of the Julie Harris Award for Lifetime Achievement from The Actors Fund. She won a Tony Award for "Cats" and received her second Tony nomination for "Triumph of Love." She garnered an Olivier Award nomination in London for her performance in "Sunset Boulevard," which she repeated to more rave reviews on Broadway.
In 2018 and 2019, Buckley headlined the first national tour of the new Broadway production of "Hello, Dolly!" Her other Broadway credits include "1776," "Pippin," "Song and Dance," "The Mystery of Edwin Drood," and "Carrie." She starred in the London productions of "Dear World" and "Promises, Promises" (Evening Standard nomination).
Off Broadway she has starred in "The Old Friends" (2014 Drama Desk nomination), "White's Lies," "Juno's Swans," "Edwin Drood" for the NYSF, and "I'm Getting My Act Together and Taking it on the Road." Regional credits include "The Perfectionist," "Gypsy," "Threepenny Opera," "Camino Real," "Buffalo Gal," "Arsenic and Old Lace," and "Grey Gardens" (2016 Ovation Award nomination).
Her film credits include M. Night Shyamalan's hit film, "Split," released in January 2017, in which she co-stars with James McAvoy and for which she received a Saturn Award nomination. Other film credits include Shyamalan's "The Happening," Brian de Palma's "Carrie," Bruce Beresford's "Tender Mercies," Roman Polanski's "Frantic," Woody Allen's "Another Woman," and Lawrence Kasden's "Wyatt Earp."
Her recent television credits include a recurring role on "Law & Order: SVU" for NBC and a guest starring role on the new Fox/Warner Bros. show "The Cleaning Lady." She co-starred in the third season of AMC's "Preacher," NBC's "Chicago Med," HBO's "The Leftovers" and "Getting On," the miniseries "The Pacific," and the series "OZ." She starred for four seasons as Abby Bradford on the hit series "Eight is Enough," and has made guest appearances on "Without a Trace" and "Pretty Little Liars." She also starred in the miniseries "Bonnie and Clyde," "Roses for the Rich," and "Evergreen," along with various films for television. Buckley has received two Emmy nominations.
She recorded the audio play "The Vanishing Negative" by Aaron Mark for Audible in 2020. In 2022, Buckley released the compilation recording "Betty Buckley Sings Stephen Sondheim" as a tribute to the late composer. The recording consists of 24 songs previously recorded throughout her career. Buckley has recorded 18 CDs, including "Hope," released in 2018; "Story Songs," released in April 2017; and "Ghostlight," produced by T Bone Burnett, released in 2014. She has received two Grammy nominations and tours extensively in concert with her ensemble of musicians.
Buckley has been honored with three Lifetime Achievement Awards for her contributions to theatre from the New England Theatre Conference, The Shubert Theater in New Haven, and the T. Schreiber School in NYC. For her work in the national tour of "Hello, Dolly!", she was honored with the Sarah Siddons Award for outstanding performance in a Chicago Theatrical Production.
Tickets for Public Concert
Tickets for her Sept. 24th concert, priced $50 for adults, $45 for seniors, and $40 for non-Mercyhurst students and youth 12 and younger, go on sale Tuesday, Aug. 23, at noon.
Tickets can be purchased via the MIAC ticketing website or by calling the box office at 814-824-3000 (Tuesday-Thursday, noon-5 p.m.). Each order is subject to a $3 per ticket processing fee, regardless of purchase or payment method.