''Tis the Season' showcases talented guest artists and funky holiday favorites
Wednesday, November 30, 2022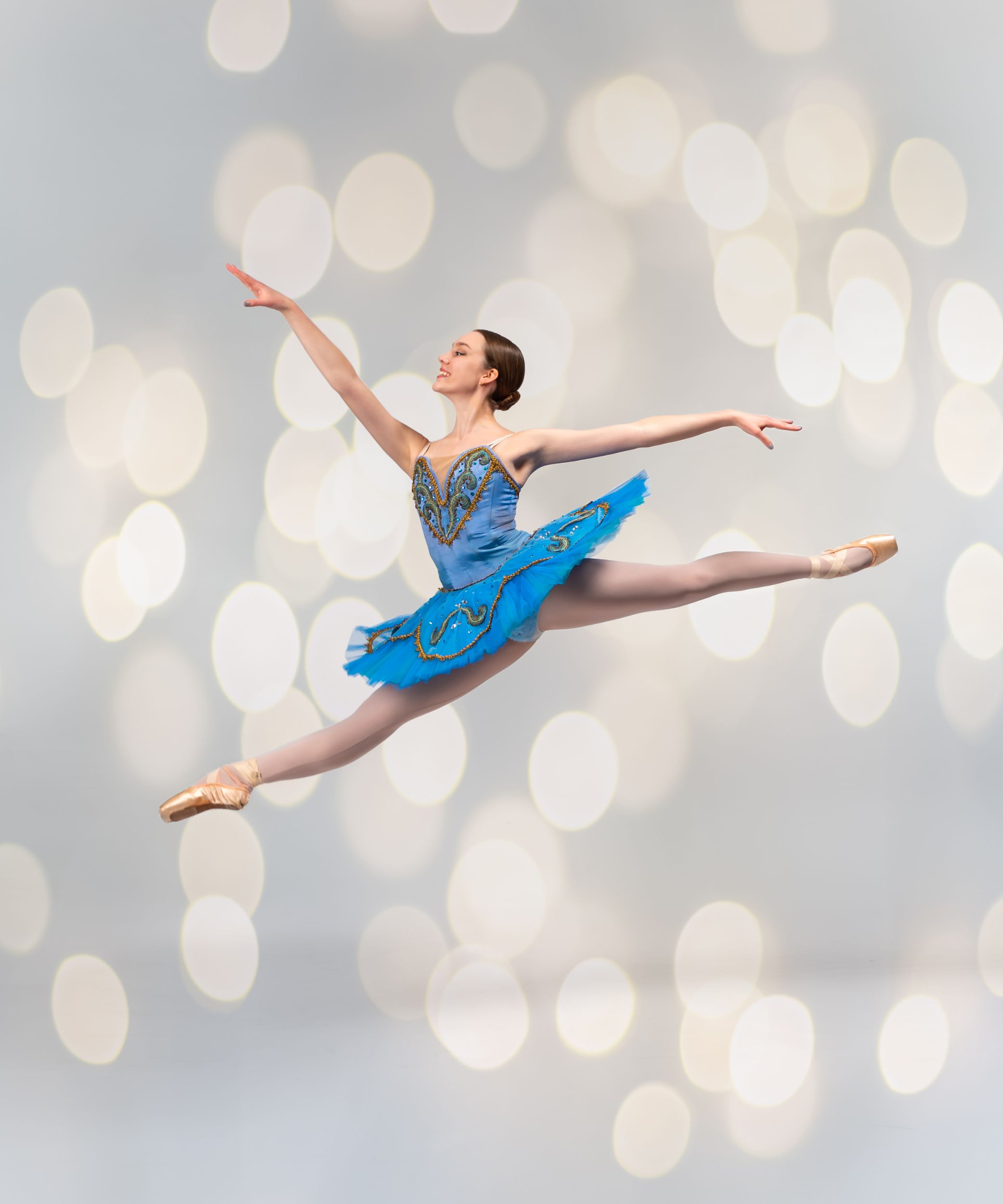 Join the Mercyhurst University Dance Department and the D'Angelo Department of Music for "'Tis the Season," a sweet and festive celebration to mark the start of the holidays. Performances will be on Friday, Dec. 9, at 7 p.m. and Saturday, Dec. 10, at 11 a.m. and at 7 p.m. in the Mary D'Angelo Performing Arts Center on the Mercyhurst University campus.
The Mercyhurst Jazz Ensemble, directed by Scott Meier, Ph.D., will open the performance with a potpourri of Christmas favorites. From a funky "Deck the Halls" to "Santa Baby" featuring a piccolo and ukulele duet, these carols are not your typical holiday tunes! The Jazz Ensemble will also perform a variety of beloved holiday classics.
Meier is pleased to welcome an extraordinary alumnus as master of ceremonies and guest artist with the Jazz Ensemble. Dillon Shidemantle '15, formerly of The Monk's Brew, will be back in Erie for all three shows. He has been performing professionally since he left Mercyhurst, and his vocal stylings are sure to delight audiences of all ages.
After intermission, the Mercyhurst Dance Department will present "The Nutcracker Suite." The excerpt is a joyful celebration with sparkling costumes and a lively, sensitive approach to the choreography for the divertissements.
Working with alumnus Justin Michael Hogan '09, currently dancing with the Louisville Ballet, the selections for "'Tis the Season" will be a sneak peek into the Dance Department's collaboration with Hogan that will result in a full-length production of "The Nutcracker" in the coming years. Once again offering a new twist on the classic tale, the forthcoming performance will center on the story of Clara and her Nutcracker Prince in the Roaring '20s. 
Hogan was in residence with the dancers early in the fall semester to choreograph Act II of "The Nutcracker," the "Land of the Sweets."  While here, Hogan also spent time with History Professor Chris Magoc, Ph.D. researching the history of prominent Erie families around Mercyhurst's founding in 1926.
With evening performances on Friday, Dec. 9 and Saturday, Dec. 10, plus a special early Saturday matinee perfect for children, "'Tis the Season" is sure to delight!
Tickets for "'Tis the Season" are priced $15 for adults, $10 for seniors, $7.50 for students, and $5 for youth and Mercyhurst students. Visit the MIAC ticketing website to purchase tickets. For more information, visit the "'Tis the Season" webpage.