''Tis the Season' marks start of the holidays at Mercyhurst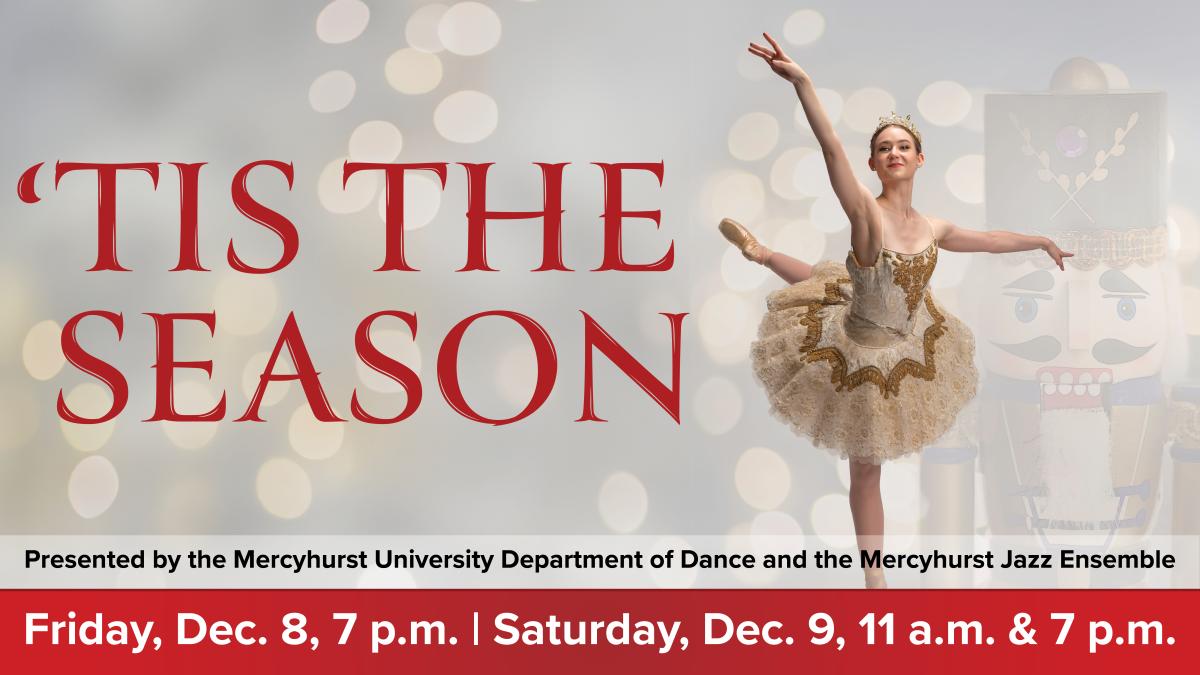 Join the Mercyhurst Department of Dance and the D'Angelo Department of Music for "'Tis the Season," a festive celebration to mark the start of the holidays. Performances are slated for Friday and Saturday, Dec. 8-9, at 7 p.m. A special matinee, ideal for young children, is planned for 11 a.m. on Saturday. All performances take place in the Mary D'Angelo Performing Arts Center.
The Mercyhurst Jazz Ensemble, under the direction of Scott Meier, opens the holiday extravaganza with a potpourri of Christmas favorites, some traditional and some with unexpected twists, including a Zydeco version of "Joy to the World," and "Santa Baby" featuring a piccolo and ukulele duet.
Mercyhurst alumnus Dillon Shidemantle '15, formerly of The Monks Brew who has been performing professionally since leaving Mercyhurst, acts as master of ceremonies and guest artist at all three performances. His unique vocal stylings promise to delight the audiences of all ages.
After intermission, the Mercyhurst Department of Dance presents "The Nutcracker Suite," once again promising an innovative interpretation as Clara visits the "Land of the Sweets," set in the Roaring Twenties.  
This performance provides a sneak peek into the department's collaboration with alumnus Justin Michael Hogan '09, recently retired from the Louisville Ballet, that ultimately will result in a full-length production of "The Nutcracker."  Although still in the planning, the production is expected to be both Erie- and Mercyhurst-centric.
While in Erie to work with the Mercyhurst dancers last fall, Hogan also met with History Professor Dr. Chris Magoc to gather historic accounts of prominent Erie families and their lifestyles at the time of Mercyhurst's founding in 1926. The goal: to make the full-length production as historically authentic as possible. 

Tickets can be purchased online via the MIAC ticketing website.