Sue Sweeney to lead new campus health and well-being initiative
Thursday, January 19, 2023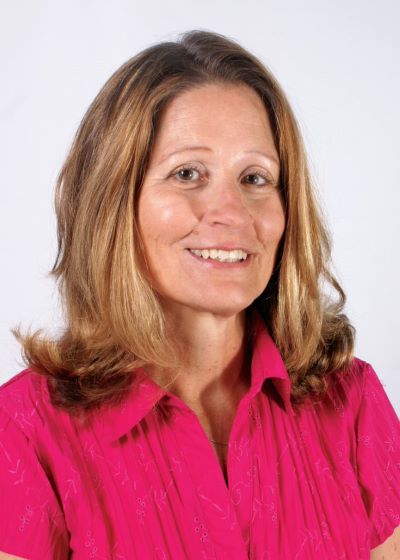 There's a new movement afoot at Mercyhurst that builds on the university's core concern for student and employee health and wellness, and leading the charge is Sue Sweeney.
Effective June 1, Sweeney will transition from her current role as assistant director for Athletics and Student-Athlete Health and Wellness to take on the broader responsibility of working with the entire university community as director of Campus Health and Well-being.
"My new role will be addressing issues many of our employees and students face," Sweeney said. "We will be starting from the ground up and building with the Mercyhurst Mission and Core Values central to all we do." 
With the fallout from COVID-19, the rise in depression and other mental concerns, and daily stressors like inflation, Americans are finding their sense of well-being imperiled.
"At Mercyhurst, we've spent decades reinforcing a campus culture where hospitality, community, and a strong sense of belonging prevail," said Vice President for Student Life Dr. Laura Zirkle. "This new endeavor takes that commitment a step further by helping to ensure that our students, faculty, and staff have what they need to feel safe, healthy, and fulfilled."
In announcing Sweeney's new post, Zirkle said, "Sue is ideally suited to this position, and I have every confidence that she will bring the Mercyhurst community together as we work to enrich our spiritual, emotional, mental, social, and physical health."
The new initiative, which emphasizes interdisciplinary collaboration, was borne out of the university's Wellness Leadership Council formed last year by President Kathleen A. Getz, Ph.D.
"We will operate within a collective impact framework by bringing faculty, staff, and students from all areas of campus together to build a well-being foundation based on our community needs," Sweeney said. "There is no single answer to improving campus well-being; we will be looking at our community environment that truly is akin to a small town and how we can all thrive together."
Although the program is not due to start officially until June, Sweeney said plans are well underway. From fitness challenges, to a social media wellness campaign, to meditation and mindfulness exercises…everything is up for discussion.
"Our intention is to infuse well-being into all aspects of campus life, and to make it a seamless endeavor across campus with buy-in from our entire community," Sweeney said.
Previously at Mercyhurst, Sweeney was clinical coordinator for Mercyhurst's Athletic Training Program and served as Mercyhurst's Health Care Administrator and as Faculty Athletic Representative, providing liaison between faculty members and the athletics department. She holds a bachelor's degree from Mercyhurst and earned her master's at Western Michigan University.