SoMar celebrates 24th anniversary with 'Slice of Life'
Wednesday, February 15, 2023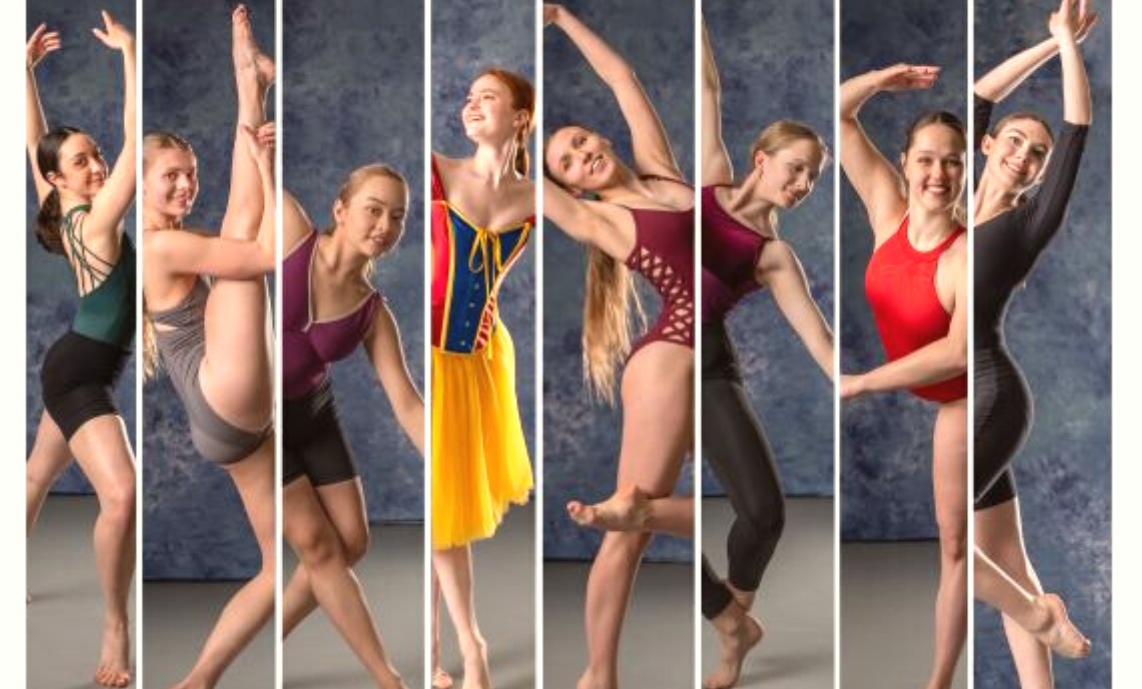 SoMar Dance Works, a dance company in-residence at Mercyhurst University, announces its new production, "Slice of Life," slated for two performances this weekend: Saturday, Feb. 18, at 7 p.m., and Sunday, Feb. 19, at 2 p.m. Both are in Walker Recital Hall on the Mercyhurst campus and are free and open to the public. This marks the company's 24th anniversary.
The hour-long dance concert is cut into 10 "slices." Some are older works dating back to 2006 and 2008, and others are premieres. As usual, the program is full of variety, including modern dance, ballet, tap, dance film, and storytelling with live music.
"The dances on this program embody some aspect of life as we know it, be it temptation, loneliness, longing, compassion, fear, fun, or funkiness. Each piece is a slice of the whole," said co-director Mark Santillano. "The versatility of the dancers will certainly be on full display."
Opening the concert will be "Nanachi, set to the music of Okinawan artist Shoukichi Kina. This is a high-energy, ever-morphing piece of choreography that is exciting to witness. Also on the program is "Planet Krupa." With its driving tom-tom beats and familiar melody ("Sing, Sing, Sing"), the inhabitants of this far-out community are full of surprises.
Dancers are Katie Bazala, Katie Bleu, Rebecca Jones, Katherine Kilbourn, Meggie Peterson, Madeleine Plourde, Sophie Satoh, Mia Semieraro, as well as Mark and Solveig Santillano.
Additionally, Angela DiFiore and Kelly Armor will join co-director Solveig Santillano to reprise their piece, "Skeleton Woman," which was originally created as a blend of storytelling, music, and dance, and presented at last year's National Water Dance project.
SoMar made its premier in 1999 at the Missouri Fine Arts Academy. Since that time, SoMar has performed at the Erie Art Museum, Erie Festival of Dance, the American College Dance Festival, Celebrate Erie, The Brick Church for the Performing Arts in Lovell, Maine, Unitarian Universalists in Community Concert, Luther Memorial Concert Series, The Fredonia Opera House, Grand Valley State University, Gothenburg, Sweden, Austria's Young! Tanzsommer, and numerous Mercyhurst University programs.
About SoMar Dance Works
Co-artistic directors, choreographers, and dancers Solveig and Mark Santillano are seasoned performers who have danced all over the world. Their choreography has been influenced by their association with their former companies, Pilobolus Dance Theatre and MOMIX. Solveig and Mark are also the proud recipients of the inaugural Erie Arts & Culture Artist Fellowship.
Photo credit: Mark Santillano