President Kathy Getz named to PA's Higher Education Power 100
Monday, February 27, 2023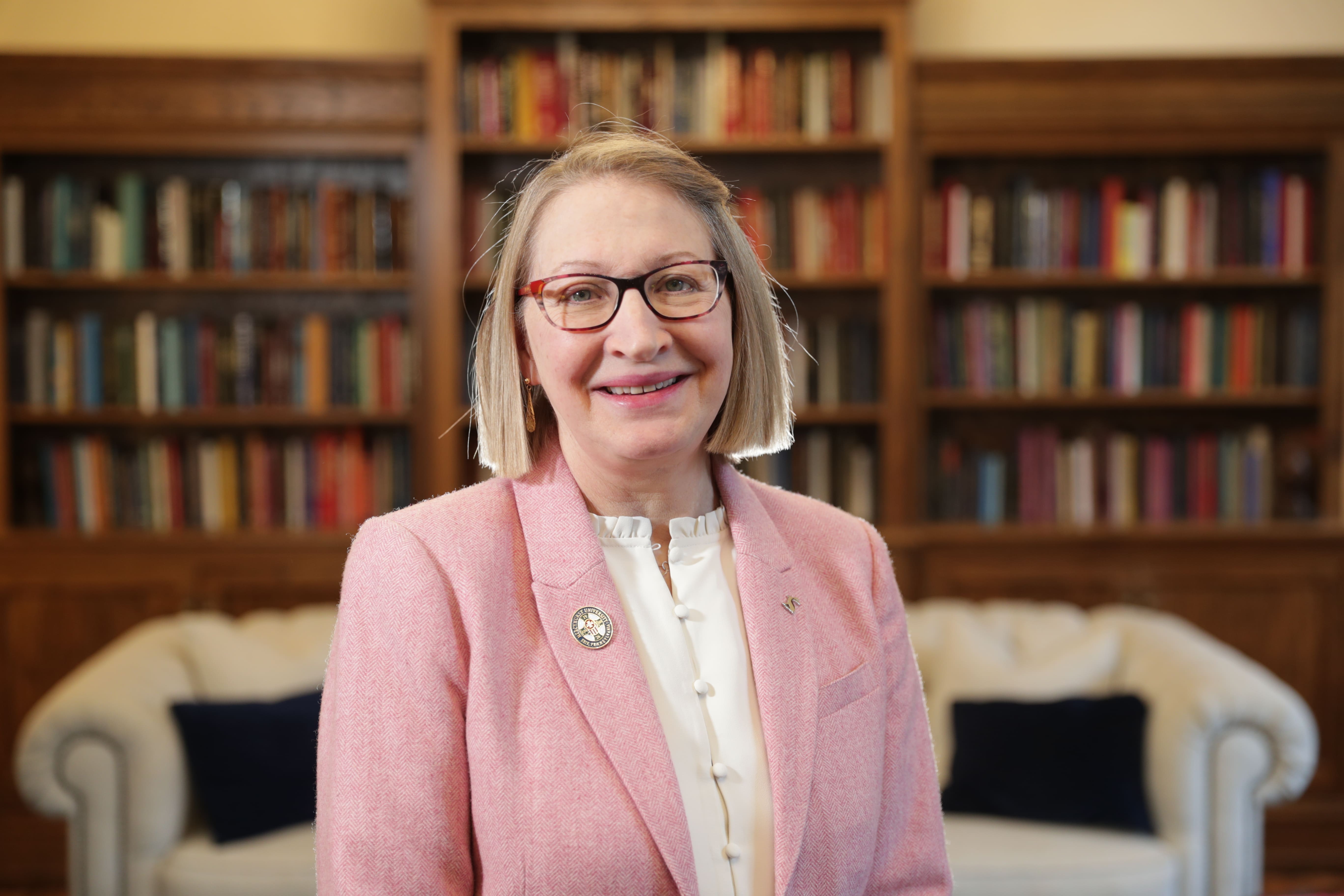 When Kathleen A. Getz, Ph.D., assumed the presidency of Mercyhurst University in July 2021, her accomplishments as a leader in academia and business preceded her, as did many accolades, not the least of which was being honored as one of Maryland's Top 100 Women by The Daily Record in 2018.
Flashforward five years and today she finds herself in another "Top 100," this one the 2023 Higher Education Power 100, just announced by City & State PA, a multimedia news organization that covers Pennsylvania's state and local government, providing non-partisan news coverage of issues affecting the state.
In announcing her Maryland honor, Daily Record publisher Suzanne Fischer-Huettner said, "Maryland's Top 100 Women create change and break barriers in their professional worlds but also make a difference at home and in their communities. We applaud our honorees for their passion, their commitment to excellence, and for the work they do to bring communities together. The impact these women make across our state demonstrates why they are truly Maryland's Top 100 Women."
Getz' most recent recognition comes just 19 months into her Mercyhurst tenure and is as indicative of her early gains as it is the future of her presidency, noted Vice President for Advancement Sam McCrimmon.
"I've seen firsthand how President Getz moves seamlessly from visionary strategy to nuts-and-bolts project management," McCrimmon said. "She's leading from a deep passion for Mercyhurst's mission and galvanizing the community to move smartly forward." 
The Higher Education Power 100 acknowledges Getz for her "financial acumen and focus on communities both local and global."
In her leadership, Getz strives to spark innovation and inquiry, model equity and inclusion, lead culture change, and inspire individual initiative. Her scholarship has considered issues at the intersection of corporate responsibility and economic development, focusing on the role of business in building peace, countering international bribery and corruption, and supporting voluntary codes of conduct.
Most recently, Getz has emerged as an advocate for diversity in many forms, including women in leadership. Indeed, she will serve as guest speaker at this year's Manufacturer and Business Association's Women in Leadership Impact Luncheon March 23.
Formerly, Getz was dean at the Sellinger School of Business and Management at Loyola University Maryland, dean at the Quinlan School of Business at Loyola University Chicago, and senior associate dean for Academic Affairs at the Kogod School of Business at American University.