Mercyhurst's Irish alumni return to campus for unprecedented reunion
Thursday, June 01, 2023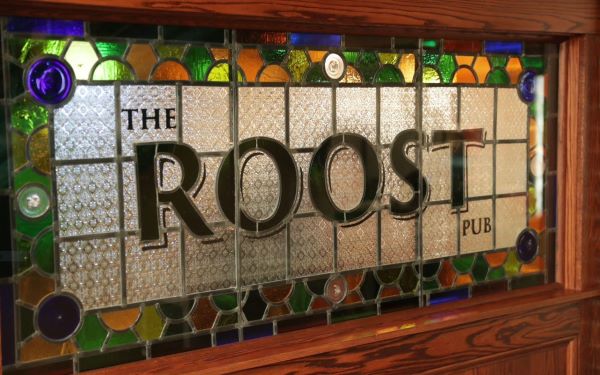 Many a hug, handshake, and smile will be extended in the name of friendship when Mercyhurst University hosts its annual Reunion Weekend June 9-11. That's to be expected. Less familiar will be the resounding cheers of "Sláinte" likely to be heard across campus. 
In Ireland, Sláinte is a drinking toast that means "health." But it is more than just a word; it's a cultural practice. When someone raises a glass and says "Sláinte," it's an invitation for those around them to do the same, creating a shared sense of connection and camaraderie, and nobody does it quite like the Irish.
Thanks to the efforts of Erie restaurateur John Melody '90, one of Mercyhurst's first Irish graduates, and Irish alumnus John Murphy '97 of New Jersey, who have been working together since before COVID to assemble a reunion of Mercyhurst's Irish alumni, 2023 has emerged as the Year of the Irish.
Their rallying cry has been heard by the nearly 100 alumni from Ireland educated at Mercyhurst since the late 80s through the John F. Kennedy Irish Scholarship Competition, a third of whom are returning to campus for Reunion Weekend. At last count, 30 were coming from different parts of the U.S., Ireland, and Australia:
Liam Barron, Virginia
Paul Berry, Ireland
John Bour, Virginia
Rhona Boyle, Australia
John Campbell, Wisconsin
Glenn Caulfield, Ireland
Darren Conway, Erie
Mark Fitzgerald, Ireland
John Furlong, New Hampshire
Rob Gillooly, Canada
Daniel Hilfiker, Cleveland
Rory Hussey, Ireland
Noreen Herlihy, Erie
Yvonne Maher, Pittsburgh
John Melody, Erie
John Murphy, New Jersey
Darren Murray, Boston
Stephen Nolan, Ireland
Joyce O'Hara, Ireland
Rod Power, Ireland
Clement Power, Ireland
Mark Purcell, Cleveland
John Shanahan, Maryland
Manus Walsh, Florida
Becks Young, Erie
"Having arrived in Erie as bright-eyed freshmen from farms, villages, and towns scattered across Irish counties including Wexford, Waterford, Dublin, Kilkenny, Donegal, and Cork, these Celtic scholars have left an indelible mark on the school's fabric, many playing leading roles with the university's athletic teams, including soccer and rowing, and many playing leading roles in student government and the school's cultural and academic organizations," Murphy said. "Since graduating from Mercyhurst, this group of alumni has scattered across North America, the globe, and indeed some returning home to their native Ireland." 
It's been a while since a teen-aged John Melody from Erie's Sister City of Dungarvan took his first airplane ride and set forth on his inaugural trip to America, where he would study Hospitality at Mercyhurst and set scoring records on the university's soccer field. After graduating from Mercyhurst, he would stay firmly rooted in Erie and go on to establish six restaurants. He would also maintain his connection to Mercyhurst, where he excelled as a soccer coach, worked in the university's Advancement Division, and continues to be an ardent supporter. In fact, Melody is credited with infusing authenticity into Mercyhurst's Irish pub, The Roost, where the Irish entourage will gather for a private dinner Saturday night, June 10.
"I'm looking forward to reconnecting with my Irish friends and am really gratified that so many have agreed to return," Melody said. "I'm also eager for them to see the progress of both Mercyhurst and the City of Erie."
The group will also get together at Melody's Pier 6 restaurant on Friday, June 9. And Melody's John Russell Brewing Co. is serving as a sponsor of this year's Reunion Weekend.
Murphy, meanwhile, grew up on a farm in rural County Wexford—the ninth of 11 children. Like Melody, he earned a scholarship to study at Mercyhurst, where he majored in History, and went on to build a successful career. He attended the University of Notre Dame Law School and since graduating in 2002, he has worked at international law firms White & Case and Linklaters and as an in-house attorney at UBS Investment Bank. In 2013, he started his own boutique law firm, John Murphy & Associates, P.C. He lives in Glen Ridge, New Jersey.
Of the Mercyhurst Irish, Murphy said, "All were enriched by their experiences in Erie and at Mercyhurst and boast among them doctors, lawyers, accountants, engineers, academics, coaches, and business leaders. In honoring the school and the town that gave them the opportunity to experience the American Dream, these alumni will proudly gather to raise a glass in toasting Mercyhurst University."
"Sláinte!"