Mercyhurst women's hockey player to represent Team USA at world games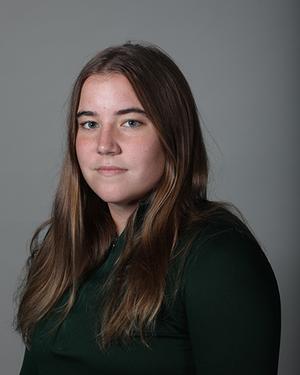 Mercyhurst women's hockey defenseman Calista Rowbottom has been chosen to represent Team USA at the World University Games in January. The tournament will be held Jan. 12-22 in Lake Placid, New York.
Rowbottom has played in 21 games for the Lakers and has tallied two points for the team.
The tournament features six teams (Canada, Czechia, Great Britain, Japan, Slovakia, and the United States) playing a round-robin tournament, with the top four teams advancing to the semifinal.
Of the 23 women on the roster, 13 are currently enrolled in college—10 at the Division I level, and three from Division III schools. The 10 2022 graduates on the roster are split evenly—five from DI, and five from DIII.
"We are extremely proud that Cali will have this opportunity to represent our country," said Mercyhurst Coach Mike Sisti. "She is an awesome student-athlete who works hard every day and is well-liked by all her teammates."