Mercyhurst to host National Figure Skating qualifier
Wednesday, March 22, 2023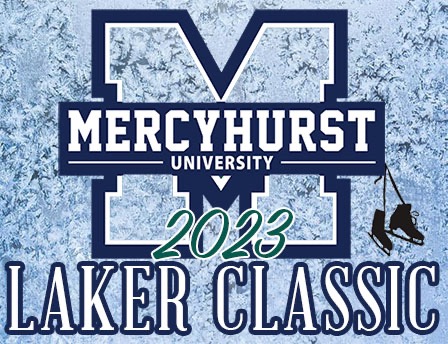 This weekend, Mercyhurst University hosts a United States Figure Skating Association (USFSA) Intercollegiate National Qualifier at the Mercyhurst Ice Center. This is the first time a USFSA event will be hosted in Erie.
More than 15 universities in the region are represented at the competition, which is the last qualifying event before the 2023 National Intercollegiate Final takes place April 13-16 at UCLA. Athletes from Duke University, Florida Atlantic University, Penn State University, and the University of Pennsylvania, among others, are scheduled to attend the event in Erie Friday through Sunday, March 24-26.
"Mercyhurst is excited to host our first USFSA intercollegiate competition, and to bring top-level college figure skating to Erie," said Allison Brace, assistant athletic director at Mercyhurst. "Being the last national qualifier on the schedule is obviously a big help, but I believe Erie is a great location to host these teams for an exciting weekend and the Mercyhurst Ice Center is the perfect venue for this competition."
Six events are featured, including short program, excel free skate, championship free skate, solo pattern dance, solo free dance, and team maneuvers. Divisions for each event range from beginner to international-level competition.
"With five pads of ice in Erie County, we're already well-known for our hockey community," said Erie Sports Commission Executive Director Mark Jeanneret, "but we hope this event will show that Erie is also equipped to put on a terrific figure skating competition."
More information on the event can be found on the Erie Sports Commission website.
The Erie Sports Commission, a member of PA Sports, is committed to promoting the Erie region as a prime destination for sports and recreation. The major goals of the ESC are to attract, create, support, and host sporting and recreational events that have a positive economic impact on the region, and assist in maximizing the potential of all regional sports facilities and venues. The ESC strives to enhance the image of Erie by showcasing the community, promote wellness through healthy lifestyles, and improve the quality of life for community members of all ages.