Mercyhurst pre-med student Kara Hill takes top honors at PA science conference
Wednesday, March 22, 2023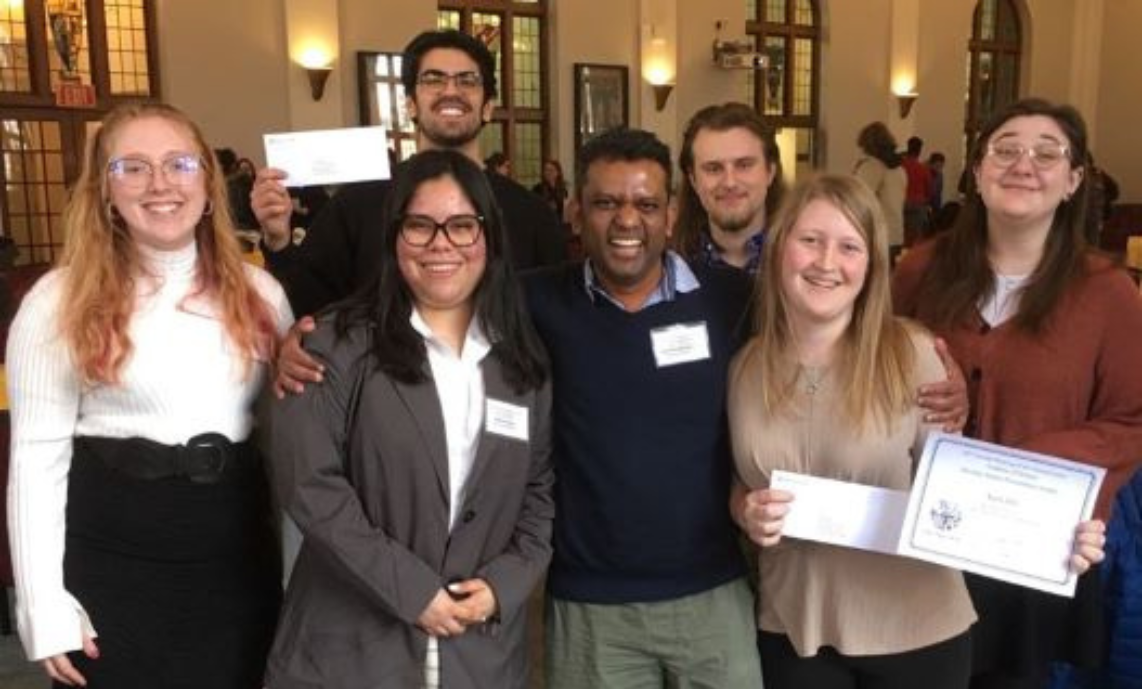 Mercyhurst University junior Kara Hill, a Biology major from Erie, won first place in oral presentations at the Pennsylvania Academy of Sciences (PAS) conference held March 17-19 in Erie.
Hill presented her research on the discovery of bacteria colonizing a coral mushroom in the Allegheny National Forest. Her results suggest that the bacteria could be opportunistic pathogens capable of growing under freezing conditions and infecting the fungus.
PAS also awarded Hill a $700 undergraduate research grant to study the toxicity of phthalates, a group of chemicals used to make plastic more durable, on microbes, particularly microbes that inhabit humans.
"I see research in college as an incredible opportunity," Hill said. "As a student striving for medical school, research has helped me so much. Dr. (Rajinikanth) Mohan's research group encourages independence, confidence to conduct experiments on your own and, most importantly, curiosity."
Hill said she was only 4 when her mother was diagnosed with a terminal illness, which necessitated she spend many hours in hospitals. That prompted Hill's interest in becoming a doctor. Currently, she is working as a phlebotomist at Saint Vincent Hospital and intends to take the Medical College Admission Test in May.
In addition to Hill's award, sophomore Biology major Jason Rettger received a $700 undergraduate research grant to study how some bacteria can survive high sugar levels found in honey, jam, and other confectionary items.
"Kara worked very hard to make her research discoveries as well as succeeded in communicating her science lucidly to a broad audience," Mohan said. "It is always heartening to watch students do that. I am glad that the Pennsylvania of Academy of Sciences graciously supported Kara and Jason's research ideas with undergraduate research grants."
PHOTO: Mercyhurst students attending the recent PAS conference include, from row, from left: Isabella Foriska, Maria Flores, Dr. Rajinikanth Mohan, Kara Hill, and Sydnie Rager; back row: Jason Rettger and Andrew Shaw.