Mercyhurst PA students put forth strong effort at annual conference
Wednesday, November 16, 2022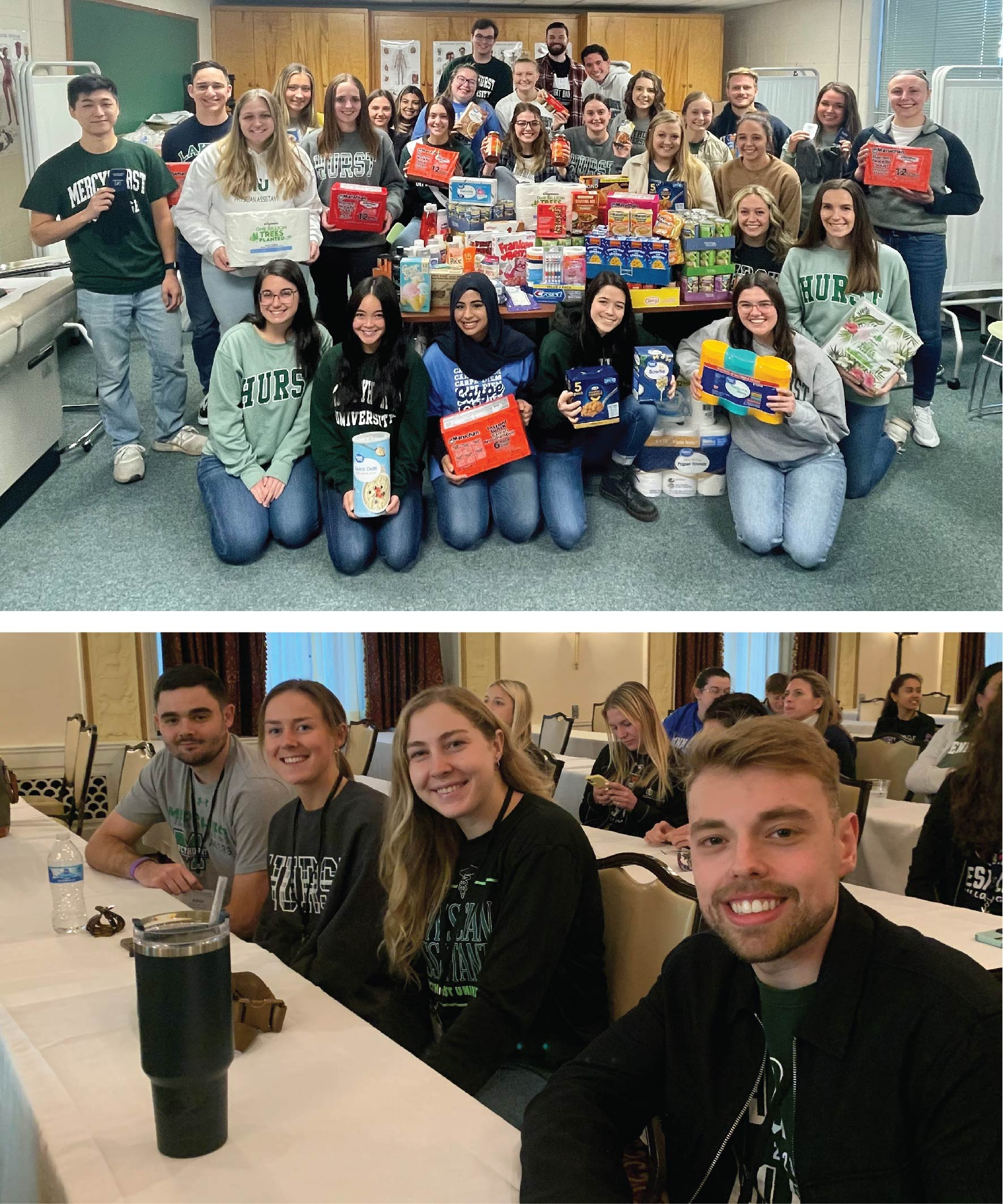 Members of the Mercyhurst Physician Assistant Student Society (MPASS), advised by faculty member Amanda Oliver, were well represented at the Pennsylvania Society of Physician Assistants (PSPA) annual conference held Nov. 2-5 at the Omni William Penn Hotel in Pittsburgh.
As part of their curriculum, the Department of Physician Assistant Studies (DPAS) didactic students attend the conference. This year, 29 students made the trip accompanied by faculty member Marcie Fitzgerald.
The Mercyhurst students were the top contributors in collecting goods for the PSPA host city's charity, the Persad Center, which is a licensed mental health center that serves the LGBTQ+ and HIV/AIDS communities in Western Pennsylvania.
Oliver said the Mercyhurst students "put forth an awesome effort. They really outdid themselves."
All told, they donated more than 350 canned goods, 166 packs of Ramen noodles, 54 boxes of macaroni and cheese, 25 pounds of rice, 32 pounds of pasta, 113 cereal bars, 33 bars of soap, 42 bottles of shampoo, conditioner, and bodywash, along with numerous cleaning products, personal hygiene items, hats, gloves, socks, and other necessities.
In addition, DPAS clinical students Shane Grayson, Andrew Larson, Abby Waldron, and Hannah Tanis, participated in the Challenge Bowl Q & A event hosted by PSPA, placing 4th.
"We are extremely proud of all our students, their families, and the community," Oliver added.
The PSPA is a nonprofit organization established in 1976 to represent all physician assistants in Pennsylvania. According to its website, "The goals and objectives of the Society are to enhance quality medical care to the people of Pennsylvania through a process of continuing medical education, both to the membership and to the public; to provide loyal and honest service to the public and to the medical profession; to promote professionalism among its membership; and to promote understanding of the PA profession."