Mercyhurst christens new Brad McGarry Center for Neurodiversity
Thursday, June 09, 2022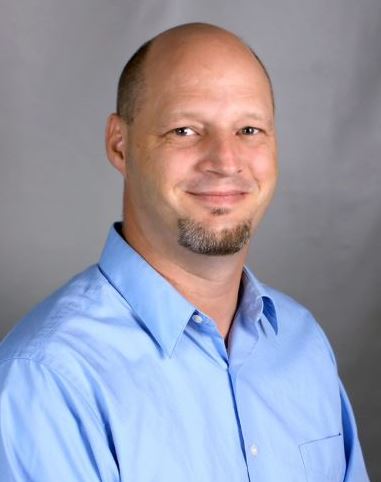 In honor of one of the nation's best-known advocates for college students on the autism spectrum, Mercyhurst University announced Monday, June 13, that it will establish the Brad McGarry Center for Neurodiversity on its Erie campus. 
The announcement kicks off a fundraising campaign to endow the new center, which expands the award-winning Autism Initiative at Mercyhurst (AIM), headed by McGarry since 2014.  A lead contribution of $250,000 from the Patrick Rooney Jr. family establishes the foundation upon which a $1 million endowment is planned, said Mercyhurst President Kathleen A. Getz, Ph.D.
Getz made the announcement at 4 p.m. Monday in the Mary D'Angelo Performing Arts Center before McGarry, his family and friends, and colleagues and supporters of the AIM program. Guest speaker at the event was Gov. Tom Ridge, a longtime chairman of the National Organization on Disability who has worked with many of the nation's disability organizations to develop and advocate for policies and approaches that support increased disability employment.
Meanwhile, under McGarry's leadership, AIM has thrived, growing from an enrollment of four students to more than 80 today, and delivering impressive outcomes that not only benefitted his students but propelled a whole new set of talented and productive employees into today's workplace. 
Through his work with AIM, McGarry became a resource for many other institutions across the country. He testified before the U.S. Congress on best practices in serving this growing demographic and was a subject-matter expert in stories featured in The Chronicle of Higher Education, National Catholic Reporter, C-SPAN, and Forbes. He also became friends with Temple Grandin, perhaps the world's best-known individual with autism, with whom he was known to share interactions with his students. 
The university's commitment to the new center is a signal to McGarry that his efforts in championing the needs of students on the spectrum will remain strong for many years to come, a sign that is particularly meaningful to McGarry at this time in his life.  
Diagnosed last year with ALS, or Lou Gehrig's Disease, McGarry has continued to interact with his students despite increasing limitations. For years, he has been relentless in his pursuit of their happiness and their success and, even in struggling with his own disease, has worked with the university to strengthen the program whose mission he believes in so passionately.
The new Brad McGarry Center for Neurodiversity will include four components, explained Vice President for Student Life Dr. Laura Zirkle.
Expand the AIM program to accommodate more students and broaden opportunities for their academic and social development.
Expand summer residential programs for prospective AIM students to determine whether they are ready for the demands of college life.
Launch a first-of-its-kind initiative this fall to train students on the autism spectrum for jobs in the rapidly growing field of cyber security. The Cyber-Autism Pilot Program blends the strengths of the AIM program and the university's Cyber Security program and is made possible through the collaboration of PricewaterhouseCoopers. Research shows that persons with Autism Spectrum Disorder (ASD) have many characteristics that make them ideally suited to work in the cyber security field, findings upon which Mercyhurst based its rationale for the program.
Create a training program to support companies and organizations seeking to integrate neurodiverse people into the workplace as they recognize their growing numbers and unique skills.
"Brad has been a force of nature, constantly championing the needs of the neurodiverse," Zirkle said. "Through his awareness-raising and advocacy, he has also shifted attitudes and helped to create barrier-free environments for his students. Our hope is that this center will continue his legacy for years to come."
McGarry's dedication to people with disabilities actually began with his own son, Connor, a story that he shared in 2015 through a TEDxErie talk.
Connor was born with Angelman Syndrome, which is a rare genetic disorder that causes developmental disabilities. McGarry challenged the original medical assessment regarding Connor's prognosis, including the likelihood that he would never walk. Not only did Connor walk, he hiked with his father to the bottom of the Grand Canyon and to the top of Mt. Kilimanjaro—all because McGarry would not accept the prescribed limitations. He would advocate for his son, invent tools to help him bypass those limitations, and champion his every need.  
And that has made all the difference. For Connor. For McGarry's students. And now, for McGarry himself. 
McGarry began his Mercyhurst career in 2004 as an adjunct psychology professor at Mercyhurst's Corry campus. Later, he would move to Erie and, in 2014, assume leadership of AIM, where he constantly sought new ways of elevating his students' lives by building a foundation of self-advocacy, social skills, and sound academic progress.
Once his students graduated, however, they struggled to obtain jobs. That frustrated McGarry enormously. So, he worked with the university to add a career path component to AIM to help his graduates be productive and successful beyond college. 
He forged partnerships with industry, including big names like Wells Fargo, PricewaterhouseCoopers, the MITRE Corp., and Erie Insurance, among others. He was adamant about breaking down stereotypes, opening doors for his students, and building awareness about the abilities of people with high-functioning autism.  
Once again, his determination met with success. At last count, 60 percent of AIM graduates have found productive employment; the national average for autistic Americans with university diplomas is 25 percent. 
He wanted to share his success and, in 2012, hosted the first-of-its-kind Conference on Autism in Higher Education. That event brought representatives from more than 30 U.S. colleges and universities to Erie to learn more about Mercyhurst's success with college students on the spectrum.  
"In many ways, Brad was given a unique opportunity to affect people's lives and he has done it with extraordinary generosity of spirit," said President Getz. "He possesses a profound gift to make whoever is in his presence feel valued and dignified. As a pioneer, an inspiring mentor, a stalwart advocate, and a man who has always made space for everyone, today we honor Brad's grit and resolve, celebrate his pioneering work, and recommit to the needs of students on the spectrum."