Mercyhurst announces three upcoming religious studies events
Monday, January 16, 2023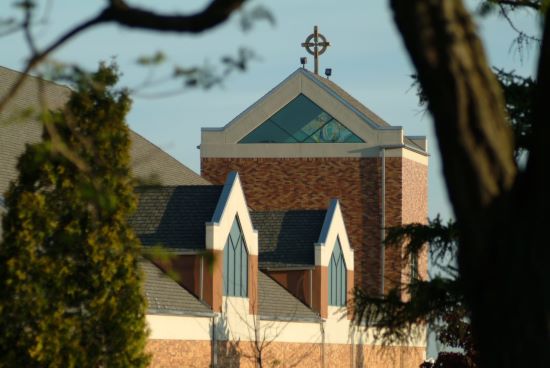 Three events at the intersection of religion, social justice, security, and sustainability are planned this spring at Mercyhurst University, announced Dr. Verna Ehret, chair of the Department of Religious Studies and director of the Evelyn Lincoln Institute for Ethics and Society (ELIES). All are free and open to the public.
The first event, "Religion and Social Justice: A Conversation with Erie Leaders," takes place Tuesday, Feb. 7, at 7 p.m. in Walker Recital Hall. Panelists include the Very Reverend Melinda Hall, Cathedral of St. Paul; Sheikh Mazin Alsahlani, Al-Makarim Islamic Foundation; and Sister Valerie Luckey, OSB, representing the Benedictine Sisters of Erie. The event is cohosted by ELIES and the William C. Sennet Institute for Mercy and Catholic Studies.
The Archbishop Oscar Romero Award, bestowed annually by the Mercyhurst Department of Religious Studies, will be presented to Molly Burhans, founder and executive director of GoodLands, on Tuesday, March 21. GoodLands is a nonprofit that assists Catholic communities in mapping and utilizing their lands for ecological planning. Burhans will speak and receive her award in Walker Recital Hall beginning at 7 p.m.
This marks Mercyhurst's 31st year of the Romero Award, named for Saint Oscar Romero, the late archbishop of San Salvador, El Salvador, who is remembered for his uncompromising commitment to the poor and oppressed of El Salvador. The event is sponsored by the Department of Religious Studies with financial support from the Office of Mission and the Hafenmaier College of Humanities, Arts, and Social Sciences.
Finally, on Thursday, March 30, ELIES will host a panel discussion on "Religion, Politics, and Security in 'The Holy Land'."  Panelists include Mercyhurst faculty Dr. Robert von Thaden of Religious Studies, Dr. Seyma Akyol of Political Science, and Dr. Brooke Shannon of Intelligence Studies. The event begins at 7 p.m. in Zurn 114.
"Mercyhurst has a long tradition of embracing a diversity of perspectives on faith and concern with social justice. These offerings will provide our university community and the greater Erie community an opportunity for reflection and growth," Ehret said.
For more information, contact her at vehret@mercyhurst.edu.