Mercyhurst alum hits high notes with medical career
Friday, May 19, 2023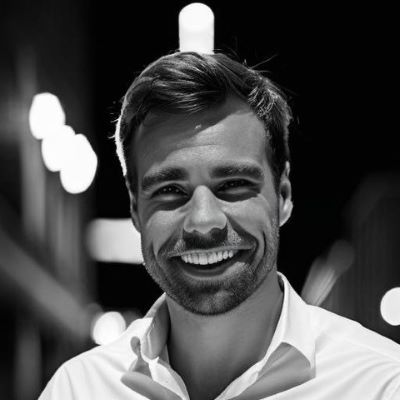 When Gregg Robbins-Welty '14 was pursuing Biochemistry at Mercyhurst University, he had a reputation for being a good student but more so for being a talented bluegrass musician.
Inspired by his banjo-playing father, Robbins-Welty would juggle his class schedule so that he could travel the country participating in national bluegrass competitions. He went on to create two albums, his second, "Community," becoming the largest collaborative bluegrass recording in history with more than 50 artists.
As much as music captivated his spirit, medicine held his destiny. Today, Robbins-Welty, MD, MS, is chief resident of the combined internal medicine and psychiatry residency program at Duke University Hospital. He earned his undergraduate degree at Mercyhurst before enrolling at the University of Pittsburgh School of Medicine, where he obtained his medical doctorate and a master's degree in clinical research focused on end-of-life care.
For all the awards he reeled in as a musician, Robbins-Welty continues to top the charts in his chosen field of medicine, having just been selected as one of 14 medical students and early-career physicians for the 2023 Medical Program of the Fellowships at Auschwitz for the Study of Professional Ethics (FASPE).
Robbins-Welty has written extensively and is passionate about mental health, ethics, and end-of-life care. In addition to his clinical work as an internist-psychiatrist, he serves as a clinical ethics fellow in the Trent Center fellowship, the chair-elect of the early career sub-committee of the American Academy of Hospice and Palliative Medicine, and vice chair of the prestigious American Psychiatric Association's Leadership Fellowship, according to the Duke University School of Medicine.
And what of his banjo-playing days? They go on. In fact, last year he won Galax Fiddler's Convention Bluegrass Band Championships in Galax, Virginia, and took 3rd place in the National Bluegrass Banjo Championships at the Walnut Valley Festival in Winfield, Kansas, the year before that.
"I still play as much as I can," Robbins-Welty told us. "It honestly isn't too different from my Mercyhurst days—still just trying to wear two hats! I am grateful for all the support I had back then at Mercyhurst, both inside and outside the classroom, to pursue all the things I was (and still am) passionate about. I'm lucky to have had similar mentorship and support while I was a medical student at UPMC, and even now as a resident physician at Duke."
This summer, his fellowship will take him to Germany and Poland, where participants will examine the conduct of physicians in Nazi-occupied Europe as a way to reflect on medical ethics today.
"By educating students about the causes of the Holocaust and the power of their chosen professions, FASPE seeks to instill a sense of professional responsibility for the ethical and moral choices that the fellows will make in their careers and in their professional relationships," said David Goldman, FASPE's founder and chairman.