Hagen History Center counts three Hurst grads among staff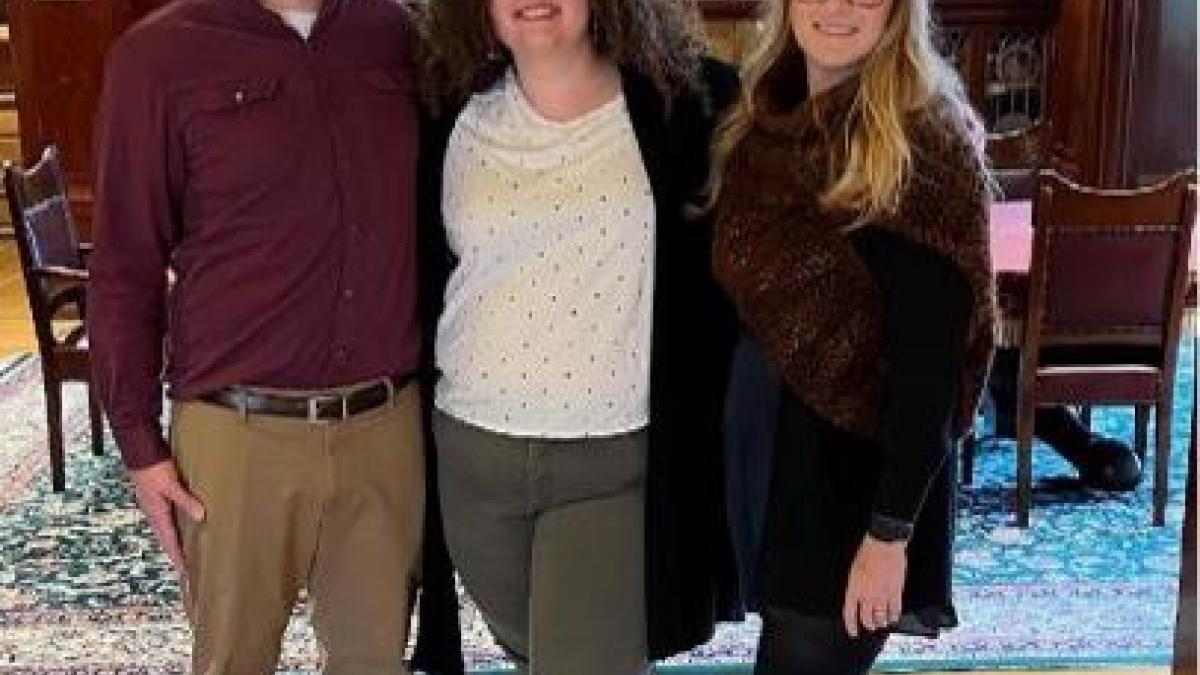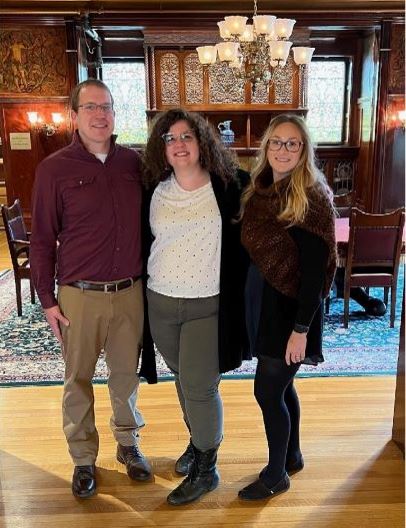 It is always gratifying for professors to witness firsthand their students' success and, for Mercyhurst History Professor Dr. Chris Magoc, that comes in triplicate this fall.
He calls them "The Fabulous Mercyhurst Three of the Hagen History Center"—three Mercyhurst alumni who studied Public History & Museum Studies at the university and are now working together at the Erie center.
KayAnn Warner '11 is a processing archivist at the center, where she has been employed approximately two years. Adam Macrino '22 was hired last winter after two summers of interning and volunteering, and most recently, Anna Foll '18 was hired in like capacity to Macrino; both are guest services coordinators.
"It is so gratifying for us to see three of the finest graduates of our Public History program in recent years making important contributions to Erie County's leading historical organization, particularly at such an exciting time at the Hagen History Center," Magoc said. "As with other graduates of our program employed at museums, historic sites, and libraries across America, KayAnn, Adam, and Anna make us proud."
The Department of History is celebrating the 20th anniversary of its Public History & Museum Studies program, which began in the 2002-2003 academic year in response to the growing field and increasing opportunities for graduates who might not want a career in the classroom but, rather, practical professional preparation for the world of museums, historic sites, National Park Service careers, and archives.
"Ours is strong program, "Magoc said. "Indeed, we believe it is one of the strongest undergraduate programs in this part of the country because of the unique requirement of both an internship and a senior project experience."
Visit Mercyhurst's website for more information on Public History & Museum Studies.
PHOTO: (L-R) Adam Macrino, Anna Foll, and KayAnn Warner.