Global icon, international music superstar Angélique Kidjo to host showstopping MIAC Live concert
Wednesday, March 15, 2023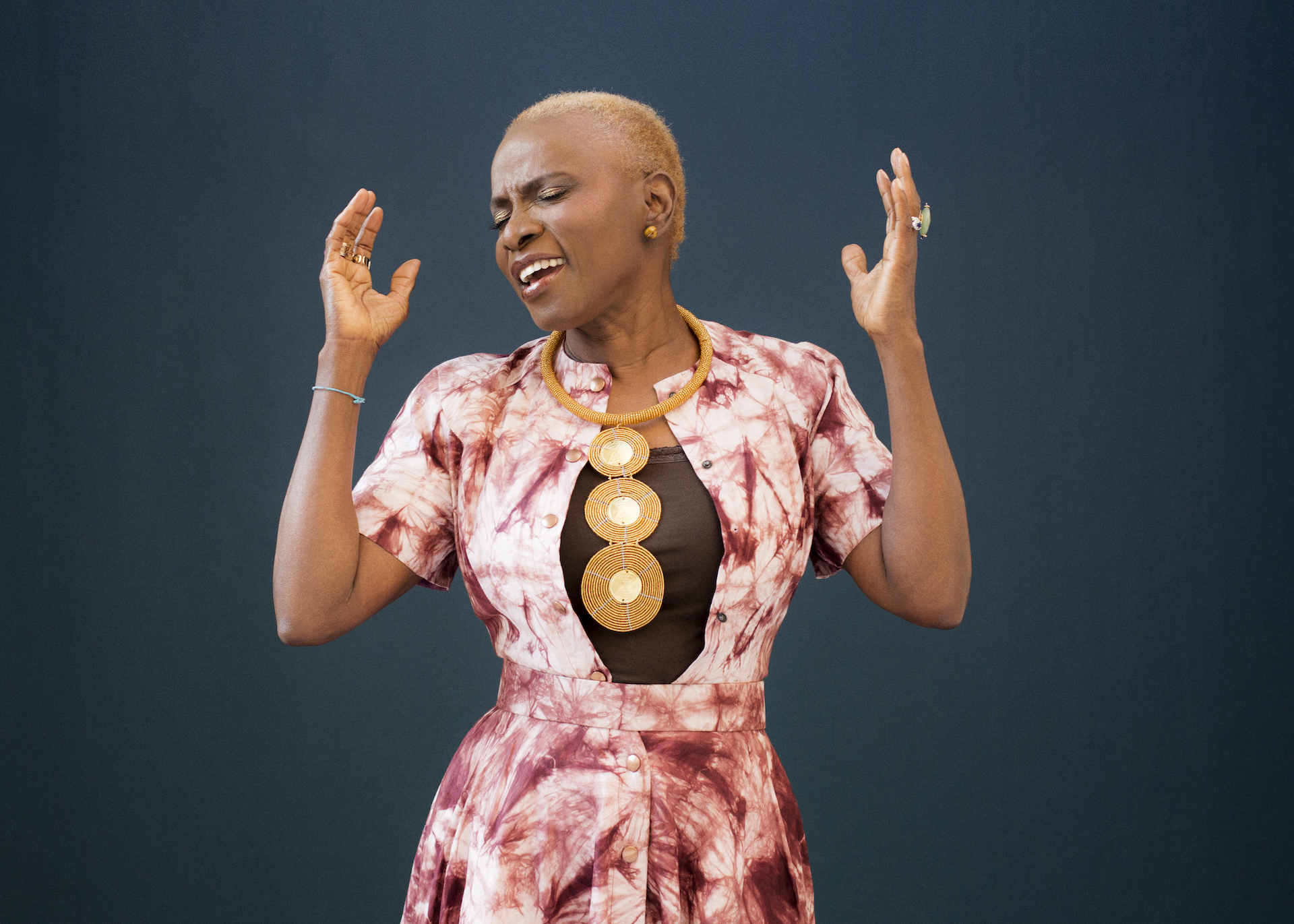 Five-time Grammy Award winner Angélique Kidjo comes to Mercyhurst University's Mary D'Angelo Performing Arts Center on Thursday, April 13, at 7:30 p.m. for a high-energy concert showcasing her soaring voice, superb songwriting, and mesmerizing choreography.
Kidjo is one of the greatest artists in international music today, a creative force with 16 albums to her name. Time Magazine has called her "Africa's premier diva" and named her one of the 100 most influential people in the world for 2021. The BBC has included her in its list of the continent's 50 most iconic figures, and in 2011, The Guardian listed her as one of their Top 100 Most Inspiring Women in the World. Forbes Magazine has ranked Kidjo as the first woman in their list of the Most Powerful Celebrities in Africa. She is the recent recipient of the prestigious 2015 Crystal Award given by the World Economic Forum in Davos, Switzerland, the 2016 Amnesty International Ambassador of Conscience Award, the 2018 German Sustainability Award, and the 2023 Vilcek Prize in Music.
As a performer, her striking voice, stage presence and fluency in multiple cultures and languages have won respect from her peers and expanded her following across national borders. Kidjo has cross-pollinated the West African traditions of her childhood in Benin with elements of American R&B, funk, and jazz, as well as influences from Europe and Latin America.
Kidjo's recent albums include "Celia" (2019), a tribute to Cuban singer Celia Cruz that won the 2020 Grammy for Best World Music Album, and "Mother Nature" (2021), featuring collaborations with many young African producers and singers.
Other releases include the Grammy-winning albums "Djin Djin" (2007), "Eve" (2014), and "Angélique Kidjo Sings with the Orchestre Philharmonique Du Luxembourg" (2015). Kidjo has performed with several international orchestras and symphonies. Her collaboration with Philip Glass, "IFÉ: Three Yorùbá Songs," made its U.S. debut to a sold-out concert with the San Francisco Symphony in June 2015.
Kidjo also continues to tour globally, performing the high-energy concert she's become famous for with her four-piece band. Her rousing live show was captured for the revered "Austin City Limits" and made its television debut in January 2016.
Kidjo also travels the world advocating on behalf of children in her capacity as a UNICEF and OXFAM goodwill Ambassador. At the G7 Summit in 2019, President Macron of France named Kidjo as the spokesperson for the AFAWA initiative (Affirmative Finance Action for Women in Africa) to help close the financing gap for women entrepreneurs in Africa. She has also created her own charitable foundation, Batonga, dedicated to supporting the education of young girls in Africa.
Tickets, priced $20-$45, can be purchased online via the MIAC ticketing website, over the phone at 814-824-3000, or in person at the Mary D'Angelo Performing Arts Center box office (open Tuesday-Thursday, noon-5 p.m.). Each order is subject to a $3 per ticket processing fee, regardless of purchase or payment method. Visit the MIAC website for more information. 
This performance is sponsored by Scobell Company, Inc. and the Erie Reader. The spring 2023 MIAC Live series is made possible through the generosity of Wm. T. Spaeder Company, and the 2022-2023 season is sponsored by Scott Enterprises, Dr. & Mrs. Robert Guelcher, Aetna, Cumulus Media, and the Erie County Gaming Revenue Authority.