Commencement 2023: Susan Johnson receives Teaching Excellence Award
Friday, April 21, 2023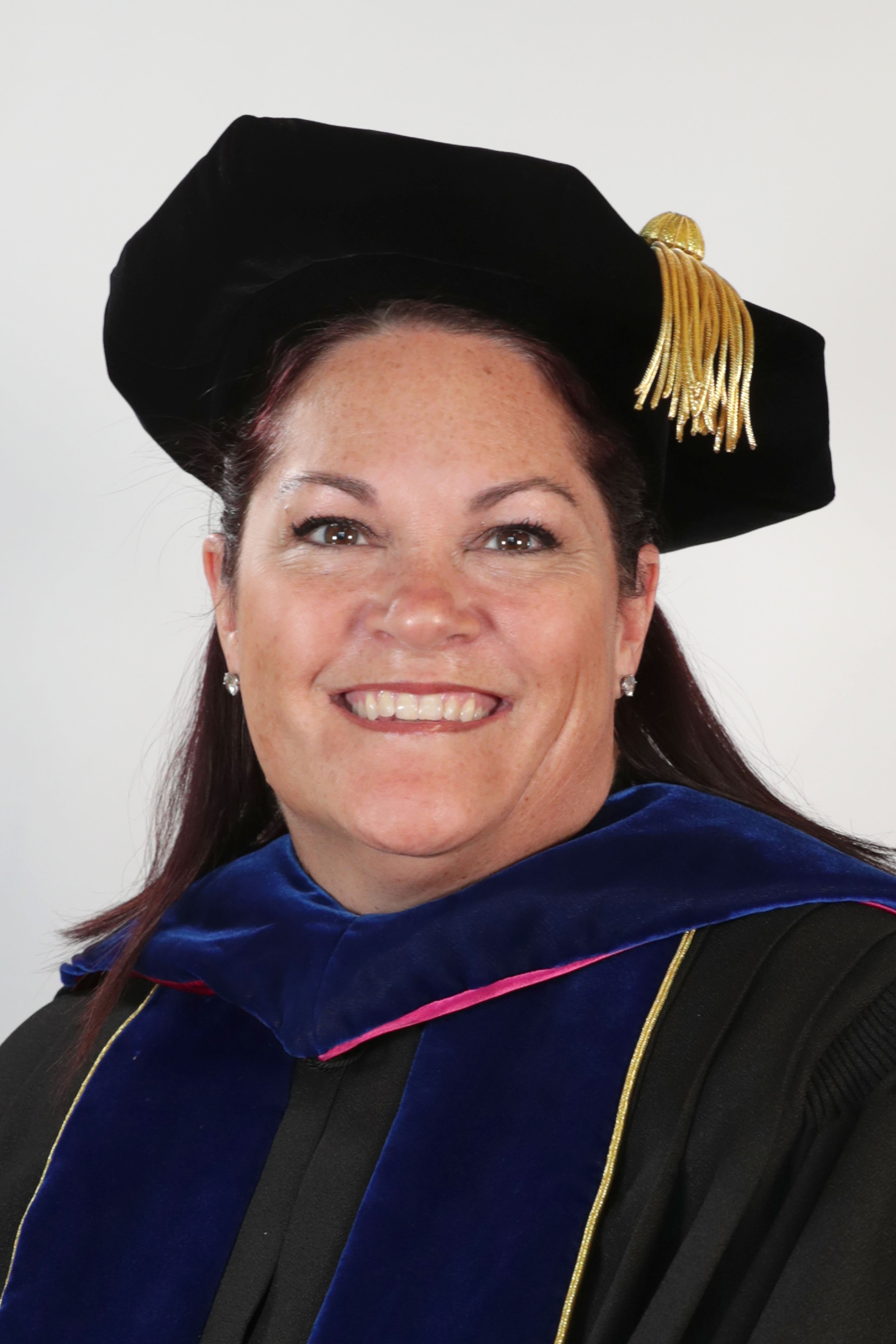 No one knows more about what it means to teach excellence than a life-long educator.
"Dr. Susan Johnson is truly the embodiment of the Department of Education's motto to 'teach anyone, anywhere.' Her magnetic personality, passion for special education, and conviction that all individuals are capable of learning is contagious." — Amy Burniston, Ph.D.
"Dr. Susan Johnson's passion for teaching and commitment to her students' success sets her apart as a truly outstanding educator. She has a unique ability to connect with her students on a personal level, creating a safe and inclusive learning environment that encourages intellectual curiosity and academic growth." —Amy Bauschard, M.Ed.
Each year, the Teaching Excellence Award recognizes one extraordinary faculty member who has contributed significantly to the intellectual life of Mercyhurst. Susan D. Johnson, Ph.D., is the recipient of this year's prestigious award for her commitment to student success, strong interpersonal connections, and passion for and experience in her subject area. Johnson was presented the award during one of her classes on Friday, April 14. 
A Mercyhurst faculty member for 13 years, Johnson is an associate professor of Special Education, current director of Undergraduate Education, and has been selected as chair of the Department of Education for Fall 2023, a role she previously held from 2016 to 2022.
Johnson received her B.S. Ed. in Speech Pathology and Audiology from State University of New York at Fredonia, and her M.S. Ed. in Special Education from St. Bonaventure University. She earned her Ph.D. in Organizational Learning & Leadership from Gannon University. Her dissertation explored pre-service teacher perceptions of children from poverty and families who are poor; a topic of scholarly interest that she continues to explore.
Prior to teaching at Mercyhurst, Johnson was employed for 15 years as a public school and private agency speech/language therapist and special education teacher. She is proud to celebrate her twenty-fifth year in the field of education this year.
Johnson prides herself on being a master teacher who is passionate about preparing students for excellence, in and out of the classroom. She has established university-to-school partnerships with numerous local educational agencies where she serves as lead consultant and a mentor for in-service teachers.
Dr. Amy Burniston affirms Johnson's commitment to the community stating that she "has been foundational to the success of Mercyhurst's Education Department, the development of countless community-driven and grant-funded initiatives, and a remarkable change agent to numerous students and colleagues alike." Johnson serves as Primary Investigator for several federal and state grants written by the Mercyhurst Education Department. These include a $3 million 21st Century Community Learning Centers federal grant which established the Mercyhurst Early Learning Innovation Academy (MELIA) in the rural community of Northwestern School District and $500,000 for the STEM & Vine Program which advances rural equity and opportunities of computer science and STEM programming in North East, Pennsylvania.  Johnson and her colleague, Amy Bauschard, were recently awarded $100,000 from the Pennsylvania Department of Education's Prep2Practice Grant Program to strategically recruit and mentor students of color to Mercyhurst's education pre-service teacher pipeline.
For Johnson, the "full-circle moments" are what mean the most to her as an educator.
"It's amazing to see our students graduate and teach in local schools, or graduate students be mentored by our alumni and then teach alongside them in the same schools. That's what makes Mercyhurst so special—the connections we create with our students and one another," Johnson said.
These lasting connections are seen not only in her professional outcomes, but also in her students' outcomes.
"Susan Johnson is a pivotal part of who I have become as a teacher, a person, and an advocate. I would not be who I am without her," said Education alumnus Cole Lowe '19. "In college, she noticed a first-generation student from a poor rural area and showed him how to be a teacher. She made sure I could be successful in college because my family wasn't privileged to a college education to be able to answer questions. She saw a person eager to learn and gave me opportunities to succeed. Simply put, Susan is the best. This award confirms who she is at her very core. There really is not any better award for Susan than an award for teaching excellence because her name is synonymous with it. Susan Johnson is teaching excellence."