Celebrate with songs of comfort and joy at 'A Mercyhurst Christmas Gala'
Friday, November 18, 2022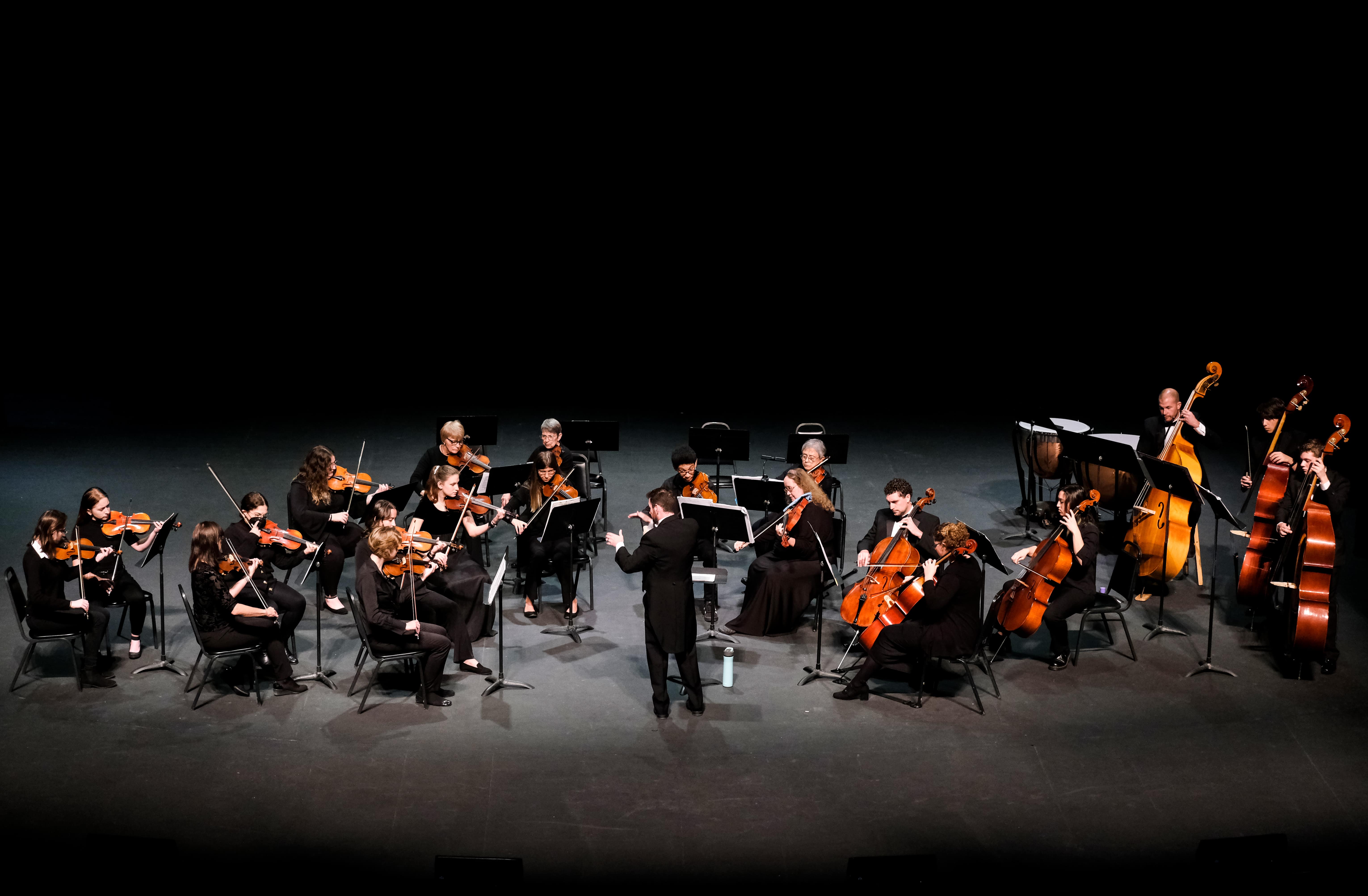 The D'Angelo Department of Music at Mercyhurst University is proud to present the annual holiday concert, "A Mercyhurst Christmas Gala," featuring the talents of the Concert Choir, Civic Orchestra, and Wind Ensemble. 
This year's celebration is so full of holiday cheer, it will be split into two separate concerts on Sunday, Dec. 4, at 3 p.m. and 4:30 p.m. on the Mercyhurst campus.
"A Mercyhurst Christmas Gala" will begin with a poignant and holy service, "Lessons and Carols," by the Concert Choir at 3 p.m. in Christ the King Chapel. This unique concert directed by C. Thomas Brooks will recount the story of the fall of humanity, the promise of the Messiah, and the birth of Jesus through sacred song. The audience will be led through nine short Bible readings from the book of Genesis, the prophetic books, and the Gospels, interspersed with the singing of Christmas carols, hymns, and choir anthems. "Lessons and Carols" is free and open to the public, with donations accepted at the door.
The Mercyhurst Civic Orchestra, directed by Matthew Salvaggio, and the Wind Ensemble, directed by Dr. Scott Meier, continue the festivities with a "Holiday Concert Celebration" at 4:30 p.m. in the Mary D'Angelo Performing Arts Center. This joyful holiday concert is filled with the season's most beloved melodies from "Deck the Halls" to "Silent Night." 
Tickets for the "Holiday Concert Celebration" are priced $8.50 for adults, and $5 for Mercyhurst students, employees, and children 12 and under. A $1.50 service fee will be added to all tickets. Visit the MIAC ticketing website to purchase tickets. For more information, visit the "Lessons and Carols" webpage or the "Holiday Concert Celebration" webpage.