Catherine's Club offers gift to Mercyhurst nursing students
Thursday, August 24, 2023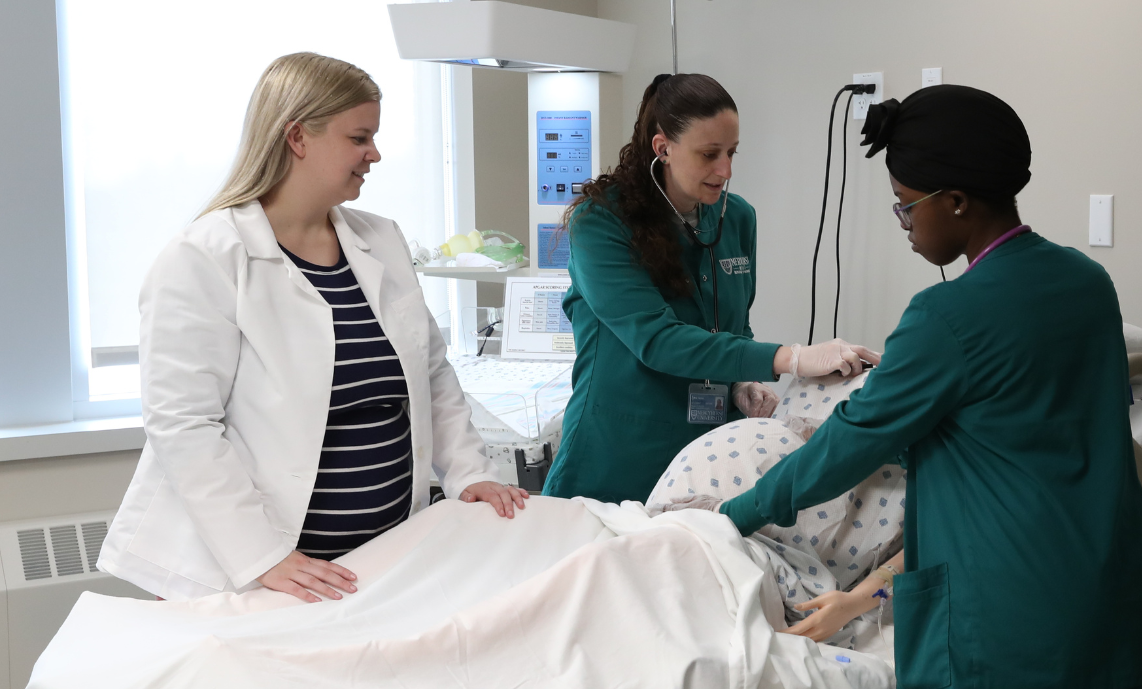 Catherine's Club Giving Circle, operated by the Sisters of Mercy to promote the economic self-sufficiency and well-being of women and children, recently awarded four nursing students at Mercyhurst University $500 scholarships apiece to support their educational needs.
In thanking the organization, Bethany Woods, director of Academic Community Engagement at Mercyhurst, noted the significance of their generosity.
"Our nursing department made us aware that many of our nursing students are women with dependents, and that affording the textbooks and uniforms that nurses are required to purchase can pose a hardship," Woods said.
Among the current class of students pursuing an Associate of Science in Nursing (ASN) degree, Woods noted:
The number of first-generation college students: 27.
The average age of this ASN student class: 34.
The number of students registered in the summer or fall with dependents: 50.
Out of those 50, 45 are women.
Of those 45 women, the percentage of those who are single, separated, or divorced is 77%.
The average Adjusted Gross Income of those students: $31,916.
The average expected family contribution of those same students: $105.
"Being a single parent, working, and going to school is incredibly challenging on a daily basis," said ASN Program Director Kay Watson. "We in the Mercyhurst Department of Nursing are so proud of our students who navigate these challenges with skill and grace. We as faculty are here to teach, support and advise, but we can't relieve their financial stress. The scholarships have helped these students so very much as they work hard to better their lives and those of their families. They are proving to themselves, their families, and the world that you can do anything you put your mind to!"
PHOTO: (L-R) Simulation Coordinator Colleen Miller and Instructor Jamie Hamm work with student in nursing simulation lab.