Ballet Hispánico explores vibrancy of Latin cultures
Tuesday, January 17, 2023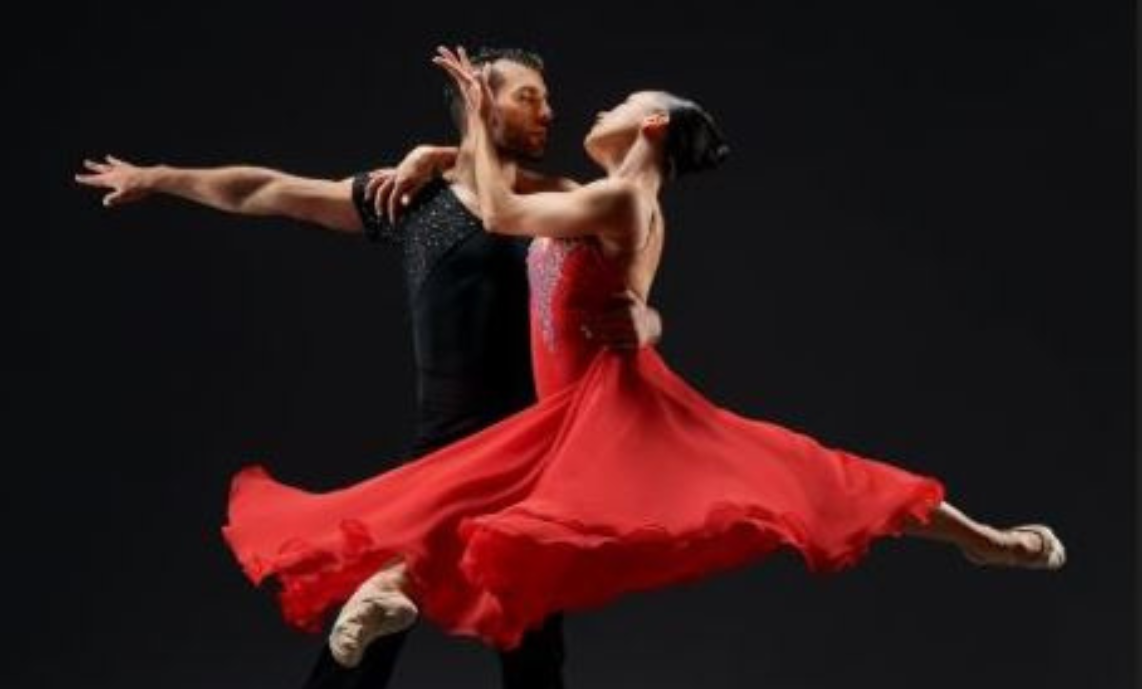 The Mercyhurst Institute for Arts & Culture welcomes pioneering dance company Ballet Hispánico to Mercyhurst University's Mary D'Angelo Performing Arts Center on Friday, Feb. 10, at 7:30 p.m. for a vibrant mixed repertory concert.
For 50 years, Ballet Hispánico has been the leading voice intersecting artistic excellence and advocacy and is now the largest Latinx cultural organization in the United States. The company brings communities together to celebrate and explore Latino cultures through innovative dance productions, transformative dance training, and enduring community engagement experiences.
Hailed for its technical precision and artistic virtuosity on the stage, Ballet Hispánico reflects the ever-changing face of our nation with unique programs of contemporary works that explore the diversity and vibrancy of Latin cultures. Through its exemplary artistry, distinguished training program, and deep-rooted community engagement efforts, Ballet Hispánico champions and amplifies underrepresented voices in the field.
The world-class ensemble of virtuosic dancers brings three works to Mercyhurst: "Linea Recta," "Con Brazos Abiertos," and "Club Havana."
"Línea Recta" is a powerful and resonant work that explores an intriguing aspect of flamenco dance: the conspicuous absence of physical partnering. While maintaining the integrity and hallmark passion of the genre, choreographer Annabelle Lopez Ochoa imagines an original and explosive movement language premised upon the theme of partnership and performed to flamenco guitar by Eric Vaarzon Morel.
In "Con Brazos Abiertos," choreographer Michelle Manzanales explores with humility, nostalgia, and humor the iconic Mexican symbols that she was reluctant to embrace as a Mexican-American child growing up in Texas. Intertwining folkloric details with a distinctly contemporary voice in dance, set to music that ranges from Julio Iglesias to rock en Español, "Con Brazos Abiertos" is a fun and frank look at a life caught between two cultures.
"Club Havana" is Latin dancing at its best. The intoxicating rhythms of the conga, rumba, mambo, and cha cha are brought to life by choreographer Pedro Ruiz, himself a native of Cuba, as he imagined his very own "Club Havana."
A member of the Ballet Hispánico company will offer a pre-concert talk in Cummings Art Gallery from 6:45 p.m. to 7:15 p.m. This program is free to all ticket holders.
Tickets, priced $20-$45, can be purchased online via the MIAC ticketing website, over the phone at 814-824-3000, or in person at the Mary D'Angelo Performing Arts Center box office (open Tuesday-Thursday, noon-5 p.m.). Each order is subject to a $3 per ticket processing fee, regardless of purchase or payment method.
This performance is sponsored by B. Scott Kern, Esq. & Amy Cuzzola-Kern, Ph.D., and Weber Murphy Fox. The spring 2023 MIAC Live series is made possible through the generosity of Wm. T. Spaeder Company, and the 2022-23 season is sponsored by Scott Enterprises, Dr. & Mrs. Robert Guelcher, Aetna, Cumulus Media, and the Erie County Gaming Revenue Authority.