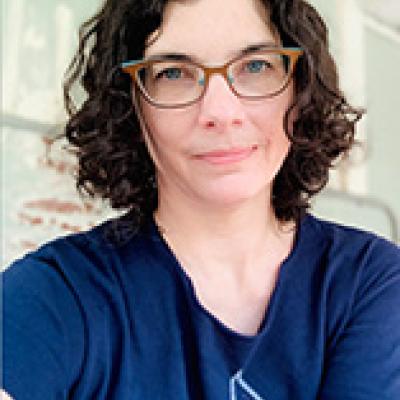 Jennifer McNamara is delighted to be a part of the Mercyhurst University dance faculty. Raised in upstate NY, she spent two seasons with Richmond Ballet, most notable for the chance to perform in Kurt Joos's The Green Table and Balanchine's Serenade on the same program. She spent the next eleven years with Eugene Ballet, where she toured the United States, Canada, Taiwan, India, Sri Lanka, Bangladesh, Syria, Jordan, and Tunisia. She was grateful to grow as an artist in narrative ballets including performing the role of Lucy in Charles Bennett's Dracula. She also created leading roles in many of artistic director Toni Pimble's contemporary works, as well as being sought by guest choreographers for her artistic contributions. After performing in Paul Vasterling's Seasons, Jennifer was invited to become a principal dancer with Nashville Ballet; in her six years there, she was especially noted for dramatic portrayals such as the Chosen One in Salvatore Aiello's The Rite of Spring and the title roles in Dennis Spaight's Scheherazade and Paul Vasterling's Romeo and Juliet and Lizzie. She also performed roles including Myrtha in Giselle, the Sugar Plum Fairy in The Nutcracker, and Odette/Odile in Swan Lake, among others in the classical canon. 
After retiring, Jennifer worked to combine her love for teaching, words, and making things; she was an adjunct professor at Middle Tennessee State University and the ballet mistress for the Centennial Youth Ballet, she taught contemporary ballet for New Dialect's daily company class, and she was on the faculty of the School of Nashville Ballet. Jennifer has designed and built costumes for her own choreographic works as well as on commission for others; these creations have been the subject of gallery exhibitions on the intersection of dance and fashion, and as a part of an Isadora Duncan celebration. 
As a Pilates Master Instructor and an intuitive dancer-teacher, Jennifer offers insightful inquiry into the science and art of movement as they intertwine in each individual's body; she is also passionate about the intersections of equity and dance pedagogy, and coaching dancers in the tradition passed to her by the late Elaine Thomas of the Royal Ballet. She is a past recipient of the Individual Artist Fellowship (Dance) from the Tennessee Arts Commission and is pursuing a teaching certification through the National Dance Education Organization. Recently, she was invited to serve as the internal copy editor for the forthcoming text, Masculinity, Intersectionality & Identity: Why Boys (Don't) Dance. Jennifer earned her MFA in Dance from Hollins University in 2018.