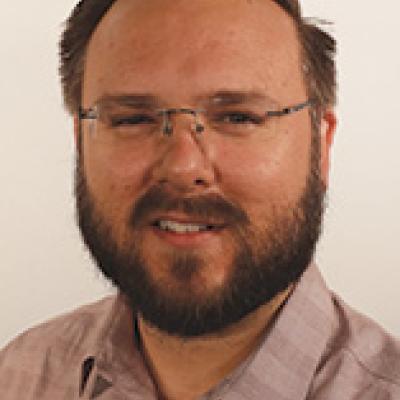 Assistant Professor, Clinical Education Coordinator
Dr. Beeler has been a Certified Athletic Trainer since graduating from the University of Indianapolis in May 2013. He brings diverse experiences to the classroom, having served in a variety of clinical, educational, and administrative roles throughout his career as an Athletic Trainer. In addition to serving as Faculty in the Sports Medicine Department, he serves as the Clinical Education Coordinator for the Master of Science in Athletic Training Program. Inside and outside of the classroom, he emphasizes the importance of critical thinking and challenges students to venture outside of their comfort zones in order to grow as future healthcare professionals.
About Dr. Beeler
Ph.D., Education (Specialization in Kinesiology & Biomechanics), University of Hawaii at Manoa, 2021
M.S., Athletic Training, West Virginia University, 2015
B.S., Athletic Training, University of Indianapolis, 2013

I am generally interested in all things related to education in Athletic Training; however, my primary interests are in Orthopedic Injury Evaluation and Management, Biomechanics, and Kinesiology. I am fascinated by how the human body moves during all aspects of physical activity, and how acute and chronic injuries influence adaptations in movement patterns. 

ATR 122: Foundations of Athletic Training I
ATR 222: Foundations of Athletic Training II
ATR 248: Medical Education Lab II
ATR 501: Athletic Training Foundations
ATR 508: Evidence-Based Research I
ATR 543/544: Clinical Management: Appendicular Skeleton/Lab
ATR 560: Athletic Training Seminar I
ATR 638: Administrative Aspects in Athletic Training
SPMD 264: Assessment and Injury Management III
SPMD 366: Kinesiology Lab
Athletic Training Clinical Experience Courses (ATR 300, 510, 515, 610, 615, 630)

Knee Osteoarthritis
Proprioception
Human Movement
Locomotion

Andrews SN, Beeler DM, Parke EA, Nakasone CK, Stickley CD. Fixed distal femoral cut of 6 degrees valgus in total knee arthroplasty: a radiographic review of 788 consecutive cases. J Arthroplasty. 2019 Apr;34(4):755-759. Doi: 10.1016/j.arth.2018.12.013. Epub 2018 Dec 19. PMID: 30616977.
Freemyer B, Durkin R, Crawford S, Beeler D, Stickley C. Pre- and Post-Operative Walking Gait in Females with Acetabular Labral Tears and Femoracetabular Impingement Syndrome. J Athl Train. 2021 June 29. doi: 10.4085/1062-6050-0026.21 Epub ahead of print. PMID: 34185835.