Write code. Catch bananas. Save the world.
Thursday, August 01, 2019
Mercyhurst partners with Erie's Public Schools to offer game-driven coding camp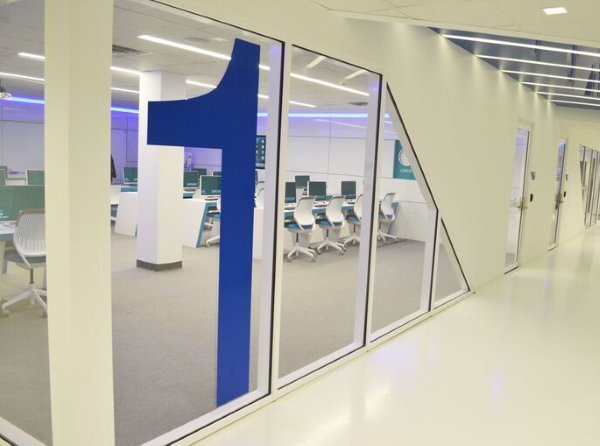 "Write code. Catch bananas. Save the world." That's the lesson plan for CodeMonkey, a learning game that teaches players how to build their own computer games.
Come Monday, Aug. 5, more than 100 K-12 students from the Erie City School District will converge on the MCPc Cyber Education Center at Mercyhurst University for a two-week coding camp, where they will be immersed in computer games and e-sports.
"From my experience, teaching computer science through games is a great way for kids to acquire knowledge in a fun, creative setting," said Afzal Upal, chair of the Computing and Information Science Department at Mercyhurst. "Students are encouraged to explore the boundaries of their favorite games, contribute their own ideas, while learning the basics of coding." 
Teaching computer science through games teaches concepts such as loops, functions, arrays, and more - the same concepts used in building consumer software applications. They are transferable skills. 
"This program speaks to both our longstanding commitment of partnering with local school districts and to being a university that is committed to constantly evolving to stay positioned on the front side of the innovation curve," said Mercyhurst Provost Leanne Roberts. "Being able to offer these camps in our state-of-the-art cyber education center opens doors to college and career opportunities that many school-age children would not know existed, and helps build a workforce pipeline to fill an increasingly large demand in computing or technical fields."
Upal, who will oversee the inaugural camp, traditionally teaches college-age students who are well aware that computer programming is one of the most in-demand skills in the professional world and its demand is rapidly growing. 
However, only 35 percent of high schools in the U.S. teach computer science, according to the 2018 State of Computer Science Education: Policy and Implementation. That, in comparison to the fact that computing makes up two-thirds of projected new jobs in STEM (Science, Technology, Engineering, and Math), and that computing occupations are among the highest-paying jobs for new graduates.
Pennsylvania is trying to do something about the disconnect. Earlier this year, a PAsmart Grant of $500,000 was awarded to the Erie City School District in partnership with Mercyhurst and the Erie Innovation District to develop an integrated K-12 computer science curriculum that will prepare students for in-demand careers in the digital economy.
"This is another great example of the improved collaboration between Erie stakeholders," said ECSD Superintendent Brian Polito in acknowledging receipt of the grant.  "We would not be able to offer this program to our students without the financial support from the Department of Education and the expertise provided by Mercyhurst and the Erie Innovation District."
Upal, who served as principal investigator, wrote the grant in collaboration with ECSD officials, who say the project will provide the foundation for a K-12 computer science college and career pathway for more than 11,000 students in 16 schools. The coding camp is one piece of that initiative.
"We want students, especially those from disadvantaged communities who may have no familiarity with computing, to learn skills that could make an enormous difference in their futures," Upal said. 
Those futures, he said, include in-demand careers as cyber security analysts, data scientists, software and hardware engineers, database administrators, web developers, and business analysts, to name a few. 
These are the jobs of the future and they will not be limited to places like Silicon Valley, said Upal, who is also Chief Scientist for the Mercyhurst-led Erie Innovation District, which is also assisting in this endeavor. 
In Erie, computing jobs are projected to grow at a rate of 9.1 percent, significantly faster than the 5.1 percent growth expected for all jobs, according to 2014-2024 projections published by the Pennsylvania Department of Labor & Industry Center for Workforce Information & Analysis. Jobs in the sectors that are growing the fastest require at least a high school diploma and some technical certification. National estimates show that as high as 85 percent of future jobs will require some computing skills.
"Unfortunately, educational institutions in Erie currently are unable to meet these workforce demands," said Upal. "We hope to change that."