US News & World Report ranks Mercyhurst 'Best Value,' 'Best for Veterans'
Monday, September 09, 2019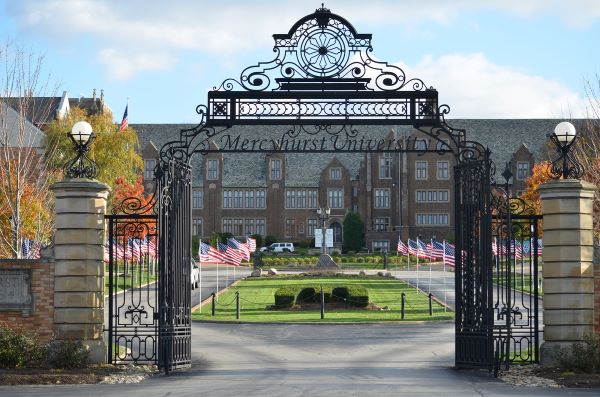 While once again ranked as a Top Tier Regional University by U.S. News & World Report, Mercyhurst University is also recognized as a "Best Value School" and among the "Best Colleges for Veterans" in the 2020 listings released today.
Of the 134 schools ranked in the top tier of Best Regional Universities in the North, Mercyhurst came in at #48, just shy of the top third. The schools' rankings are determined, in part, by voting from peer institutions, and are based on factors such as faculty resources, retention and alumni giving. 
"Our strong rankings demonstrate the quality and talent of our students, faculty and staff as well as our commitment to excellence in academics, innovative programming, lifelong learning, and the growth of our professional programs," said Mercyhurst University President Michael T. Victor.  
Mercyhurst's overall score for 2020 is 62, compared to last year at 60. Slight upward variations also occurred in such categories as peer assessment, which went from 2.5 in 2019 to 2.6 in 2020; percent of classes with under 20 students went from 55% to 59%; while average standardized testing scores rose from 1001-1190 in 2019 to 1020-1210 in 2020. Average first-year retention remained the same at 80%; as did alumni giving at 11%. 
According to U.S. News & World Report, Best Value Schools are calculated by considering the school's academic quality and the net cost of attendance for a student who received the average level of need-based financial aid. "The higher the quality of the program and the lower the cost, the better the deal," according to the methodology. "Only schools ranked in or near the top half of their categories are included because U.S. News considers the most significant values to be among colleges that are above average academically."
Schools ranked among the "Best Colleges for Veterans" must achieve the following criteria, according to US News: Be certified for the GI Bill, participate in the Yellow Ribbon Program, enroll a minimum of 20 veterans and active service members, and be in the top half of its U.S. News ranking category. Not only does Mercyhurst meet that criteria, but last year it became one of only two universities in Pennsylvania to be named a "Purple Heart University" for its services and programming for veterans and their families.