U.S. News ranks Mercyhurst among Best Value Schools, Best for Veterans
Monday, September 13, 2021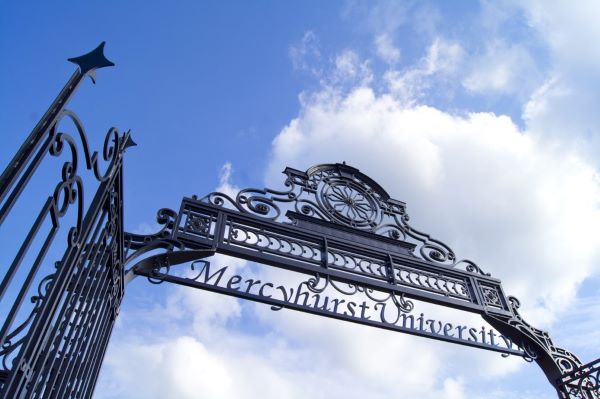 In the 2022 rankings of Best Colleges released today by U.S. News & World Report, Mercyhurst University continues to take its place among the top tier of Regional Universities in the North.
Mercyhurst also maintains its ranking among "Best Value Schools" and "Best Schools for Veterans."
"Our continued recognition as one of the best regional universities in the North is a reflection of Mercyhurst University's commitment to academic excellence and student success," said President Kathleen A. Getz. "This acknowledgement is a result of the hard work by our faculty, staff, and students who every day serve as champions of our mission."
U.S. News considers 17 metrics when ranking schools for academic excellence, placing the largest emphasis on a college's ability to retain and graduate its students. Other factors include class size, undergraduate academic reputation, and how much a school spends per student on instruction and other related educational expenses.
Mercyhurst's overall ranking for 2022 is #50 out of 136 institutions in the top tier, #71 in the Best Value category, and #15 among Best Schools for Veterans.
According to U.S. News, Best Value Schools are calculated by considering the school's academic quality and the net cost of attendance for a student who received the average level of need-based financial aid. "The higher the quality of the program and the lower the cost, the better the deal," according to the methodology. "Only schools ranked in or near the top half of their categories are included because U.S. News considers the most significant values to be among colleges that are above average academically."
Schools ranked among the "Best Colleges for Veterans" must achieve the following criteria, according to U.S. News: Be certified for the GI Bill, participate in the Yellow Ribbon Program, enroll a minimum of 20 veterans and active service members, and be in the top half of its U.S. News ranking category.
Not only does Mercyhurst meet those criteria, but it is one of only two universities in Pennsylvania to be named a "Purple Heart University" for its services and programming for veterans and their families. Further, Mercyhurst is a host school – one of only three in Pennsylvania – for the Troops to Teachers program, which was established in 1993 to assist transitioning service members and veterans in beginning new careers as K-12 teachers.