University announces Karen Christensen Williams Memorial Scholarship
Monday, January 20, 2020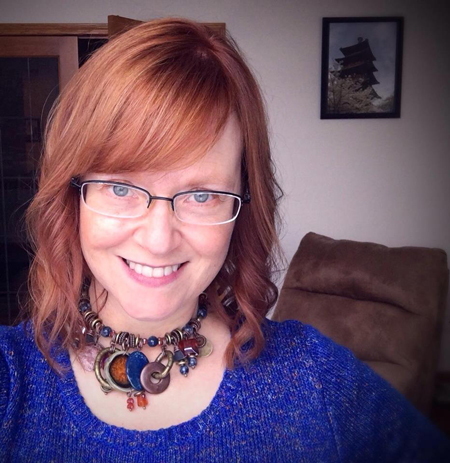 Mercyhurst University is raising funds to endow the Professor Karen Christensen Williams Memorial Scholarship to benefit students majoring in Spanish Education and celebrate Williams' legacy.
Williams, who died April 27, 2019, from breast cancer, was a beloved member of the Mercyhurst Department of World Languages and Cultures for nearly 23 years. Her parents, Roger and Mary Ann Christensen, made a generous donation to launch the scholarship, and the Advancement office is seeking to raise at least another $5,000 to endow it.  
"The generosity of Karen's family means that future Spanish students will be able to explore the language and cultures that Karen loved; it means Karen will still be present in our department, helping to form students into curious, tolerant, and caring people, as she did as a professor. We are immensely grateful," said Alice Edwards, professor of Spanish in the Department of World Languages and Cultures.
Christina Riley Brown, dean of the Hafenmaier College of Humanities, Arts, and Social Sciences, said she and her colleagues knew Williams as a dedicated and generous teacher. Students considered her Introduction to Sociolinguistics class one of the best courses at Mercyhurst. 
Spanish Education alumna Veronica Crosby '14, who is teaching in Italy, said, "I count myself lucky to have had her as a professor. She was an inspiration to me and one of the kindest teachers I've ever had. I wish I had told her how much she influenced me and inspired me to go on and chase my dreams."
Williams was born in Ames, Iowa, and grew up on a Midwest farm. She earned her bachelor's degree from Iowa State University and her master's and doctorate from the University of Georgia. In 1997, she joined the Mercyhurst faculty.  
She served her profession as an executive member of the PA Modern Language Association, and she co-wrote a widely used textbook, Human Community Across Cultures, which reflects her many years of teaching sociolinguistics. Karen shared a passion for music and the arts with her husband, Jeffrey Williams.  
Scholarship donations may be made online directly to the Advancement office, or through a special one-week Crowdfunding Campaign, which begins Friday, Jan. 24. In addition to the Williams' scholarship, Advancement is also using the crowdfunding platform to raise funds for the Class of 2020: Mike Folga Legacy Scholarship. More information on those gifting opportunities to follow.  
The scholarship shall be restricted to a student majoring or minoring in Spanish with a 3.0 in the program. Preference will be given to rising junior Spanish Education majors, and then Spanish majors, followed by Spanish minors. 
For more information on giving opportunities, contact Ryan Palm, associate vice president for Advancement, at rpalm@mercyhurst.edu.