Students use social media to raise $4K in support of prof's son
Tuesday, November 24, 2020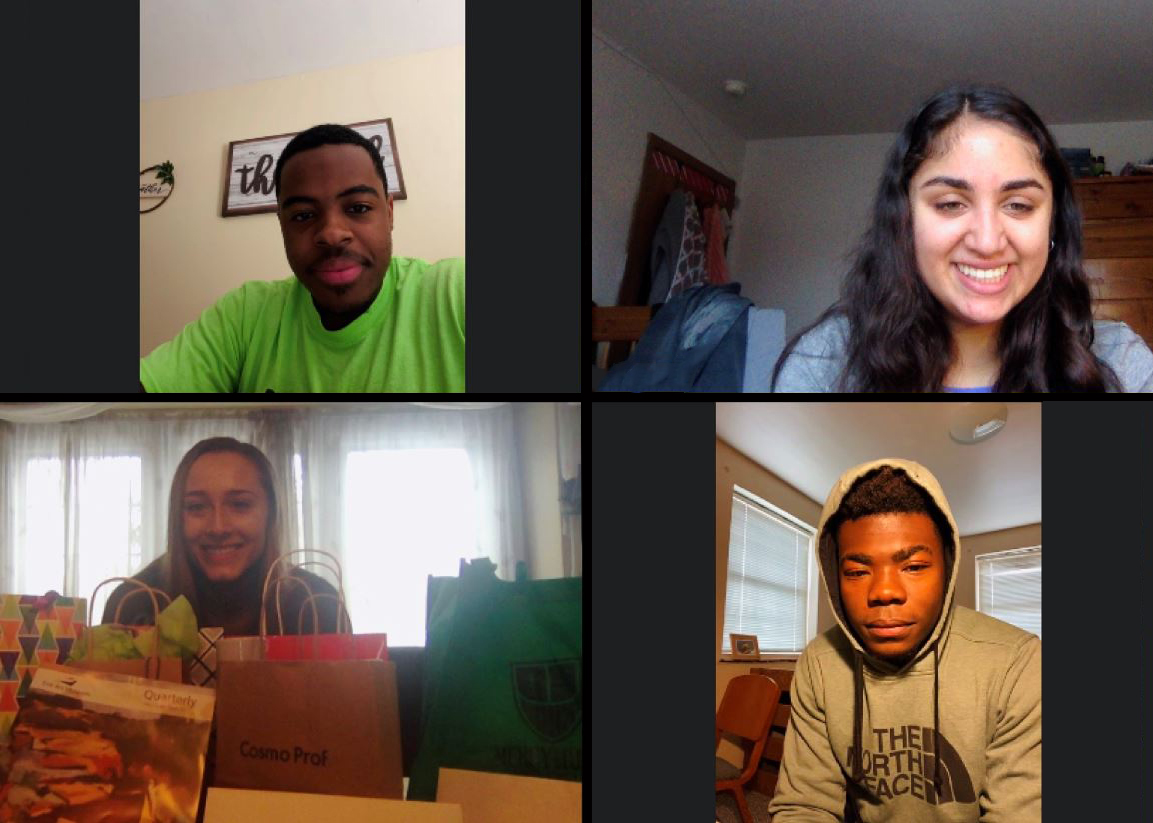 As any fundraiser will tell you, the COVID-19 era has not been conducive to raising money. But that didn't deter Mercyhurst University students from amassing more than $4,000 to support Aidan Zaphiris Mack, son of Mercyhurst professor Dr. Anne Zaphiris, after he was diagnosed with Acute Lymphoblastic Leukemia in September.
Students Gianna Zacherl, Ahmad Powell, Kofi Osei, and Mia Burns were tasked with a project in Dr. Alex Regina's Social Media Marketing class intended to benefit the community using social media platforms. They knew exactly who they wanted to help; they just weren't sure how.
A brainstorming session later, they decided to host a Virtual 3K Race and, at the request of Aidan's family, designate donations for the Leukemia and Lymphoma Society. "Our team quickly organized the details of the race and created Eventbrite, Facebook, and Instagram pages," explained Gianna. "We worked on getting the pages shared, contacting organizations that knew Aidan, including Erie Day School, Mercyhurst Preparatory School, Erie Admirals Soccer, and many others. They were all very accommodating."
Registrants, meanwhile, chose the location of their 3K and tracked their distance using Fitbit, Apple Watch, or another app of their choice. Registrants were encouraged to share their photos on social media to maintain momentum during the Nov. 6-13 event.
As an incentive for participating in the fundraiser, the students secured door prizes whose winners were later announced via Zoom and shared on social media. Donors included the Bel-Aire Hotel, Lucky Crane Studio, Rustic and Refined, Hairphenalia, Seamless Nights Boutique, Cab Bar & Grill, Erie Art Museum, Mercyhurst University Fashion Merchandising Program, and Sandbar Suds.
In all, through race participant fees and individual donations, the students raised more than $4,000.
"The project was an ideal representation – even in the time of COVID – of how people can come together to make a difference in other people's lives," Gianna said. "It allowed us to apply what we learned in Dr. Regina's class to serve an important cause, raise a large amount of money in a short amount of time - all by using the power of social media."
PHOTO: Top row (l-r): Ahmad Powell, Mia Burns; Bottom row: Gianna Zacherl, Kofi Osei