Students prepare annual dinner for Purple Heart veterans
Thursday, December 02, 2021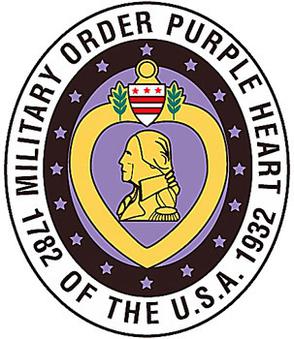 Students of the Statler Department of Hospitality at Mercyhurst University will host the George Washington Dinner for 24 area members of the Military Order of the Purple Heart (MOPH) on Sunday, Dec. 5.
The annual event takes place at 5 p.m. in the Marriott Café on the lower level of the university's Center for Academic Engagement.
"Students are thrilled to do this for our veterans; they even hope to make it a yearly tradition," said Peter Zohos, chair of the hospitality management department. 
In 2018, Mercyhurst became only the second university in Pennsylvania to be designated a Purple Heart University. The award recognizes Mercyhurst as emblematic of MOPH's primary goal to provide services to veterans and their families; more specifically, veterans who were wounded in combat while serving their country and are now pursuing their higher education careers at Mercyhurst. 
The Purple Heart Medal is awarded to military veterans who were wounded or killed in action against an enemy of the United States, according to Bob Hill, commander of the Erie chapter. The medal was initially established as the Badge of Merit by George Washington in 1782, and is the oldest military award still given to military members.
Zohos said approximately 12 student volunteers, both those enrolled in the four-year hospitality management program and those studying for their associate degrees in hospitality management/culinary arts, are working with Chef Dennis Dunne to create a special meal. The menu includes Crab Cake on Spring Mix Salad, Prime Rib, Dauphinoise (scalloped) Potatoes, and Haricot Verts (French green beans). 
Dessert is Mount Vernon Christmas Trifle, which is reminiscent of a dessert once served at Mount Vernon. Zohos also said culinary student Alyssa Jones is preparing an edible keepsake for each guest.