Spanish major Hanna Good honored with Karen C. Williams Memorial Scholarship
Thursday, November 18, 2021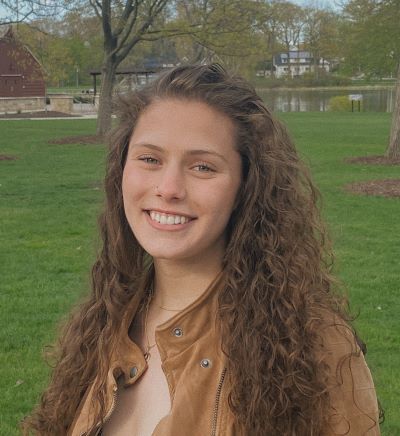 Hanna Good, a junior at Mercyhurst University, is the 2021-2022 recipient of the Karen C. Williams Memorial Scholarship, named after the Mercyhurst Spanish professor who died of breast cancer in 2019. Williams was a beloved member of the Department of World Languages and Cultures for nearly 23 years.
In announcing the $1,000 award, Department Chair Dr. Alice Edwards noted that "Professor Williams was passionate about Spanish language and linguistics; she was a devoted teacher and scholar." And, in addressing Good, she added, "In your dedication to your language education – particularly your willingness to volunteer teaching Spanish to elementary students, your intelligent and insightful contributions in class, and your openness to other cultures – we see you modeling the same values that Professor Williams embodied." 
A native of Western Springs, Illinois, Good is majoring in Spanish Education and minoring in Teaching English Language Learners. She is a member of the Spanish Honors Society and a Dean's List recipient. She is also a member of the varsity women's water polo team, where she's been named an Academic All-American and the 2019 Most Valuable Player.
Good said she had been exposed to the Spanish culture and language as a child, a result of her mother's family having immigrated to the United States from Cuba in the 60s. She began tutoring Spanish in her own high school, where she expanded her love of the language to include teaching it to others. While pursuing her studies at Mercyhurst, she also helps teach elementary school children and the Spanish Exploratory After-school Program at Fairview Middle School, which has inspired her to pursue teaching as a career, both at the high school level and, perhaps, college.
She expressed her sentiments in her scholarship application, saying: "I am passionate about teaching Spanish and I am confident that this is what I was meant to do. I hope to carry out my dreams of teaching Spanish throughout my lifetime and I hope that I can leave an impact in the world of Spanish Education as Karen Williams has."