Sisters of Mercy create new scholarship in honor of William Sennett
Wednesday, February 12, 2020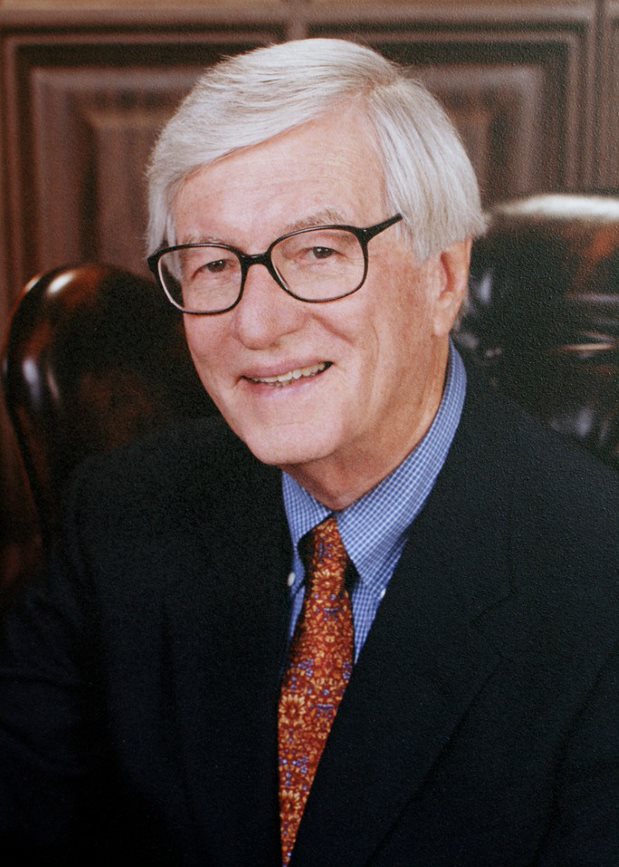 The Sisters of Mercy and Mercyhurst University have established a scholarship for students in the Catholic Studies Program in honor of William C. Sennett, who has endowed the William Sennett Institute for Mercy & Catholic Studies at Mercyhurst for the past 10 years.
The new scholarship will be awarded primarily in recognition of a student's involvement in service, a focus that resonates with the "Fourth Vow" taken by the Sisters of Mercy to serve the poor, sick, and uneducated.  It is also consistent with the university's core values and Beyond the Gates curriculum.
Funded by a gift from the Sisters of Mercy, the scholarship will range from $500 to $1,500. Any current Mercyhurst student who is minoring in Catholic Studies is eligible to apply. Applicants must have a 2.5 GPA and write a 750-word essay that explains the importance of service in their own lives, as well as how service connects to the Critical Concerns of the Sisters of Mercy and the core values of Mercyhurst. Financial aid eligibility will apply.
The Catholic Studies Program, an interdisciplinary minor under the direction of Dr. Mary Hembrow Snyder, aims to deepen appreciation of Catholicism, both past and present, through commitment to serious intellectual inquiry and hospitable dialogue in an atmosphere where faith and reason flourish together. The program's primary focus is interdisciplinary engagement with the Catholic Intellectual Tradition through a variety of scholarly disciplines.
"The Catholic identity of Mercyhurst is foundational to the mission and history of the university," said Snyder, who also directs the Sennett Institute. "The Sisters' generous gift of this scholarship, in honor of Mr. Sennett, will make the minor in Catholic Studies more visible and valuable to our students.
The Sennett Institute for Mercy and Catholic Studies celebrated its 10th anniversary in 2019. It was established in 2009 to highlight the breadth and depth of the Catholic intellectual tradition, as well as the five critical concerns of the Sisters of Mercy of the America: caring for the poor, especially women and children; caring for immigrants; caring for the earth/creation; promoting nonviolence; and combating racism.
The institute has been endowed through the generosity of Atty. William C. Sennett, who served as a Mercyhurst Trustee for more than three decades. The former president of the Erie law firm Knox, McLaughlin, Gornall and Sennett, he also served as Attorney General for Pennsylvania.