Shirley MacLaine opens MIAC Live series in grand style
Wednesday, August 29, 2018
The Mercyhurst Institute for Arts & Culture's 2018-19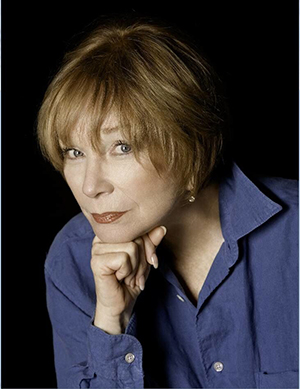 MIAC Live series will commence in grand style when Shirley MacLaine brings her powerhouse presence to the Mary D'Angelo Performing Arts Center on Thursday, Sept. 20. In An Evening with Shirley MacLaine, the actress will share a montage of memorable film moments and private revelations about her extraordinary life, career and spiritual journey.
MacLaine's illustrious career comprises more than 50 feature films highlighted by an Academy Award win and six nominations, six Emmy Award nominations, seven Golden Globe Awards – including the Cecil B. DeMille Award for Lifetime Achievement – and the title of international best-selling author. MacLaine was honored with the prestigious American Film Institute's Life Achievement Award in June of 2012. In the fall of 2011, she received France's most prestigious cultural award, the Legion of Honor, presented by France's Minister of Culture and Communication, Frederic Mitterrand, at the French Cinematheque. 
MacLaine made her professional debut dancing in a Broadway revival of Oklahoma! in the 1950s. Her first film appearance was in Alfred Hitchcock's The Trouble with Harry, earning her a Golden Globe Award for "New Star of the Year – Actress" in 1955. At the same time, she starred in Some Came Running (1958), which led to her first Academy Award nomination and an additional Golden Globe nomination. She also starred alongside Audrey Hepburn in The Children's Hour (1961), based on a play by Lillian Hellman. MacLaine received a second Oscar nomination for her work in the award-winning film The Apartment (1960), co-starring Jack Lemmon and directed by Billy Wilder. She reunited with Lemmon and Wilder for Irma La Douce in 1963, earning yet another Academy Award nomination. 
In 1975, MacLaine received her fourth Oscar nomination, this time for Best Documentary as a producer and star of The Other Half of the Sky: A China Memoir. Two years later, she was once again nominated for her starring role in The Turning Point. In 1983, MacLaine finally won an Oscar for her work in Terms of Endearment. She was honored with the Cecil B. DeMille Golden Globe Award for Lifetime Achievement in 1998.
MacLaine's additional credits include notable films such as Steel Magnolias (1989) with Julia Roberts, Postcards from the Edge (1990) with Meryl Streep, In Her Shoes (2005) with Cameron Diaz and Toni Collette, and Rumor Has It… (2005) with Jennifer Aniston and Kevin Costner. 
Her television appearances include season five of the Golden Globe Award-winning series Glee, where she played performer June Dolloway, season three of the Primetime Emmy Award-winning series from Julian Fellowes, Downton Abbey, starring Maggie Smith and Elizabeth McGovern, and the Lifetime made-for-TV movie Coco Chanel, for which she was nominated for a Golden Globe and SAG Award. She received a Golden Globe Award for her 1988 performance in Madame Sousatzka.
An author of 10 international bestsellers, MacLaine released her best-selling book Sage-ing while Age-ing in 2008, followed by her New York Times bestsellers, I'm Over All That: And Other Confessions and What If…: A Lifetime of Questions, Speculations, Reasonable Guesses, and a Few Things I Know for Sure. Her latest book, Out on a Leash: How Terry's Death Gave Me New Life, was released in November 2017.
A longtime outspoken advocate for civil rights and liberties, women's rights and spiritual understanding, MacLaine is known for her faith in reincarnation, angels, the power of crystals and other New Age philosophies. She addresses these topics at length, as well as her Hollywood career, in her books Out on a Limb (Bantam, 1983) and Dancing in the Light (Bantam, 1986). MacLaine has gone on to author numerous other books, including The Camino: A Journey of the Spirit (Atria, 2001) and Out on a Leash: Exploring the Nature of Reality and Love (Atria, 2004), all of which are international bestsellers.  
Tickets are $35 for adults, $30 for seniors and $25 for students and youth 12 and younger. Tickets can be purchased online at miac.mercyhurst.edu or by calling the box office at 814-824-3000.
The 2018-19 MIAC Live series is made possible through the generosity of Scott Enterprises, Cumulus Media and the Erie County Gaming Revenue Authority. This performance is sponsored by Curtze Foods and WQLN.