Scholarship recipients share expressions of gratitude
Tuesday, January 11, 2022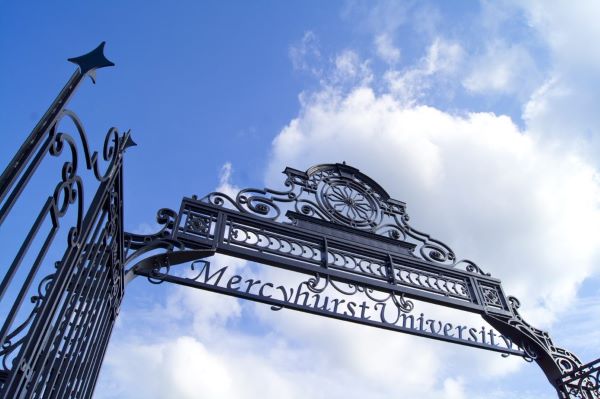 As part of its ongoing efforts to make a Mercyhurst University education more affordable and accessible, the university offers many scholarships; among them this year is the Addison Gibson Foundation scholarship.
Established in memory of Addison Gibson, a native of Armstrong County who earned a fortune from the oil industry, Gibson desired to use his wealth to help people in western Pennsylvania who needed financial support with medical care or a college education. 
This year, the foundation granted $100,000 to Mercyhurst to distribute to qualifying students from western Pennsylvania. Various criteria apply to receive the scholarship, including residency in one of the 20 western Pennsylvania counties, financial need according to the FASFA, status as a full-time undergraduate sophomore/junior/senior, and a cumulative GPA of 3.0 or above. 
Twenty-three students received the awards. Here are some of their reactions:
"Thank you so much for this opportunity. I think this is truly sent from God. I was just saying to my friends how I am unsure how I am going to pay for this next semester and how anxious I have been about my motivation, but this was exactly what I needed to make it through. Thank you so incredibly much."
"I am honored to have been chosen for this award. This award will help me greatly in continuing my studies as it decreases the financial stress I have every year when it comes to paying my tuition. I have been paying for my tuition out of pocket without the help of family members and outside loans… so being granted this award allows me to focus more on my studies and worry less about working so many hours off campus."
"The opportunity provided by this award and the other grants that Mercyhurst has given me is what allows me to continue to go to this institution. As the son of a single mother … without the generosity of others, it is doubtful that I would be in the same place that I am today. I will truly never forget the generosity of not only the Addison Gibson Foundation but the whole of Mercyhurst University and all its donors. It has been the privilege of a lifetime to attend this university and I hope that with the help of foundations such as yours and others like it, many more people will be able to experience the joys of studying at Mercyhurst."