Roche Series presents free performance by jazz pianist George Burton
Monday, October 04, 2021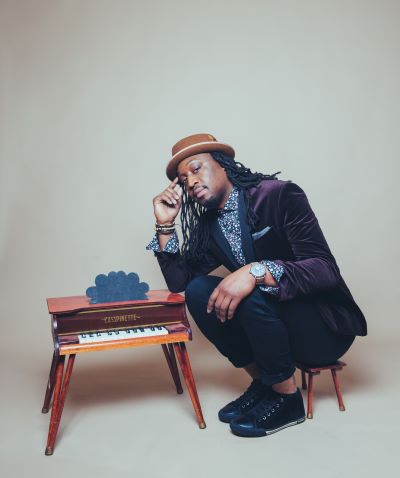 The Roche Guest Artist Series at Mercyhurst University continues Monday, Oct. 11, with a performance by jazz pianist George Burton at 8 p.m. in Walker Recital Hall. The event is free and open to the public, thanks to the generosity of the Terry and Margaret M. Roche Family, and will also be livestreamed. 
On Tuesday, Oct. 12, Burton will conduct a masterclass from 12:45-1:45 p.m. in Walker Recital Hall. Like the concert, this session is free and open to the public; however, it will not be livestreamed.
Burton is a multifaceted artist and composer revered for his intricate harmonic and rhythmic weavings that highlight the melody and take his original compositions and arrangements of standards through the musical filters of Stride, B-Bop, Modern Hip-Hop, and Modern Jazz.
His live performance style is hailed for his ability to take classic standards that live through the history of jazz from the Tin Pan Alley days to songs from the early Broadway era such as "Autumn Leaves," "September in the Rain," "I'm Old Fashioned," and "Think of One" where the listener will hear Burton's unique stylings from the familiar and traditional to modern day jazz.
Burton's show will feature some of his original pieces and will include the song "Finding," which received the prestigious nomination from The NAACP Image Awards for "Outstanding Jazz Instrumental Album" and was featured in the New York Times playlist and NPR, earning seven film festival nominations and three wins for Best Music Video. The night will be complete with other surprising elements of jazz transcendence through Burton's unmistakable musical vibe. 
Not unlike Burton to branch outside of the traditional jazz idiom, the listener will recognize beloved pop melodies from The Beatle's "Blackbird," referencing pop culture from its early years through the musical gamut to "Vaka" by the Icelandic Post-Rock group Sigur Rós, a featured track on his most recent award-winning album "Reciprocity."
Visit the Mercyhurst website to see more offerings of the D'Angelo Department of Music.