Rising bluegrass star We Banjo 3 continues MIAC Live series for 2020
Wednesday, December 18, 2019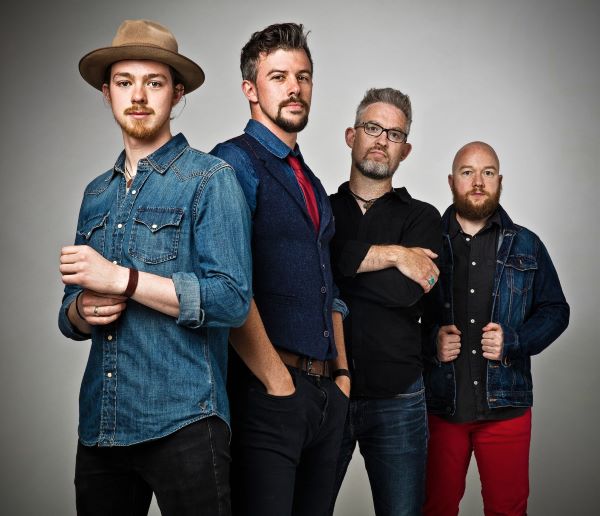 The spring 2020 portion of the Mercyhurst Institute for Arts & Culture's MIAC Live season will get off to a rollicking start when grassroots crossover sensation We Banjo 3 visits the Walker Recital Hall on Wednesday, Jan. 15, at 7:30 p.m.
The Mercyhurst performance represents an early stop on the group's 2020 winter/spring "Rise + Shine" tour that hits 30 markets across the United States between January and March. It also comes on the heels of a breakout year for the group, which continues to emerge as a rising star in bluegrass circles since debuting in the U.S. in 2012. 
The Galway- and Nashville-based quartet continually push musical boundaries while maintaining an un-wavering devotion to the essential audience experience. Consisting of two sets of brothers—Enda & Fergal Scahill and Martin & David Howley—We Banjo 3 seamlessly converges the shared and varied traditions of Americana, bluegrass, and Celtic music with pop-sensible songcraft to create a truly unique and gratifying signature sound.
Brilliantly commanded instruments––banjo, fiddle, mandolin, guitar, and percussion––effortlessly elevate lead singer David Howley's propulsive voice. Live on stage, their songs carry the listener along, until, at the perfect moment, the band crescendos in catchy choruses with pitch-perfect harmonies. Actor, comedian, and bluegrass musician Steve Martin praised the group, saying, "They are playing the banjo in a style that I didn't even know could be played like that." 
We Banjo 3 has recorded six albums. Their latest compilation, Roots to Rise Live, debuted in August at No. 1 on Billboard's Bluegrass Albums Chart and spent four weeks in the peak position. The group's 2018 studio recording, Haven, spent three weeks atop that chart, making We Banjo 3 the first Irish band to hold the No. 1 position.
Tickets are $26 for adults, $21 for seniors, and $16 for students and youth 12 and younger. Tickets can purchased at https://miac.mercyhurst.edu/ or by calling the box office at 814-824-3000.
The performance is sponsored by Knox Law Firm. The 2019-20 MIAC Live series is made possible through the generosity of Scott Enterprises, Dr. & Mrs. Robert Guelcher, Aetna, the Erie County Gaming Revenue Authority, and Cumulus Media.