Ric Giles named to growing Advancement team at Mercyhurst University
Friday, October 29, 2021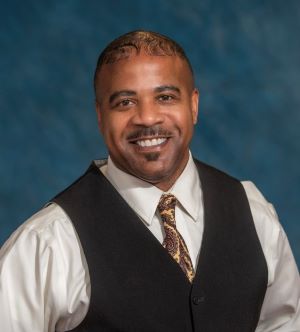 Ricardo "Ric" Giles joins the Advancement team at Mercyhurst University as Director of Development and Corporate Relations, effective Oct. 25. 
Giles will be responsible for building and expanding Mercyhurst's collaborations and philanthropic relations with corporations and foundations that result in gifts, research awards, and support for the university's wide range of academic, athletic, student, and community endeavors.  
"We welcome Ric to the Mercyhurst community," said Tony Fulgenzio, vice president for university advancement. "We are confident that his knowledge and experience will enable us to cultivate many relationships that will move our ambitious mission forward, particularly as we anticipate our centennial in 2026."
A 1996 graduate of Clarion University, where he was a dual-sport athlete, Giles most recently served as divisional branch manager (Western PA Territory) for Moravia Health Systems of Philadelphia. Previously, he worked as director of marketing for Bayfront Open MRI in Erie. He also worked in pharmaceutical sales for both Novartis and UCB Pharma. He is a member of the board of the Greater Erie Economic Development Corporation and former member of the board of the VNA of Erie County. 
"This is an exciting time to be at Mercyhurst University and I am honored to engage with a university community so deeply committed to preserving and advancing the qualities and values that make Mercyhurst such a special place," Giles said.
His office is Egan 206; email, rgiles@mercyhurst.edu.