President Getz extends holiday wishes to college community
Tuesday, November 23, 2021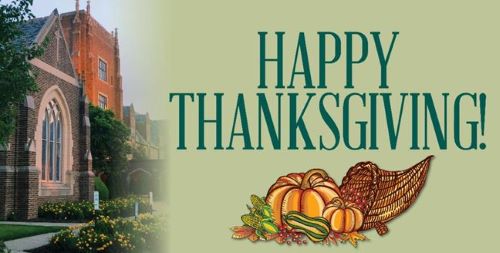 As the college community begins preparations for Thanksgiving Weekend, Mercyhurst University President Kathleen A. Getz, Ph.D., extends the following wishes:
"As we approach the Thanksgiving holiday, I can't help but recall that last year so few of us were able to be with family and friends to celebrate. This year, I am thankful that many of us will be together with our families again due to continued progress against the pandemic. I am particularly proud of our own college community's commitment to keeping one another safe.
Thanksgiving is a time for reflection — a time to reflect on the opportunities we've been given, the challenges we've faced, the lessons we've learned, the progress we've made, the people who have inspired us, and the values that have guided us along our way. I am incredibly grateful for the warm welcome I've received as Mercyhurst's new president and for your willingness to work with me as we guide this remarkable institution into its second century.
This holiday weekend, whatever your plans, I hope you find time to safely relax, reflect, and connect with others. And, as we cherish our blessings, let us also remember the many less fortunate who need our love, prayers, and helping hands."