Physician Assistant graduates earn perfect pass rate
Monday, September 20, 2021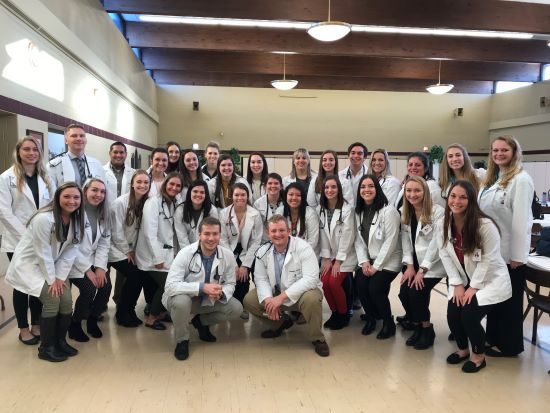 Graduates of Mercyhurst University's Physician Assistant Studies Class of 2021 earned a 100% first-time pass rate on the Physician Assistant National Certifying Exam (PANCE).
The PANCE is a computer-based, multiple-choice test that assesses medical and surgical knowledge, and must be passed for graduates to practice the profession in the United States.
Since the program's inception in 2015, graduates have consistently ranked above the national pass rate average with 100% in 2017 and 2018, 93% in 2019, 96% in 2020, and 100% in 2021. The program originally launched with 20 students and increased to 30 students for the Class of 2021.
"This is a testament to the hard work of our students and faculty, who overcame so many challenges posed by the pandemic to earn this achievement," said Program Director Robin Newhook. "We are extremely proud of all our students and wish them productive and promising careers in the years ahead."
In a related development, Physician Assistant nabbed the No. 1 spot on both the 100 Best Jobs list and the Best Health Care Jobs list in U.S. News & World Report's 2021 Best Jobs rankings released earlier this year. The rankings factor in important aspects of a job, such as growth potential, work-life balance, and salary, in order to help job seekers at every level achieve their career goals.
A physician assistant (PA) is a licensed medical professional who works as part of a team under the supervision of a physician. PAs are trained in a medical school model of curriculum to perform physical examinations, diagnose, and treat illnesses, prescribe medications, order and interpret lab tests, perform procedures, assist in surgery, provide patient education and counseling, and make rounds in hospitals and nursing homes.
PHOTO: Class of 2021