New Anti-Human Trafficking Coalition renews commitment at Mercyhurst session
Wednesday, January 08, 2020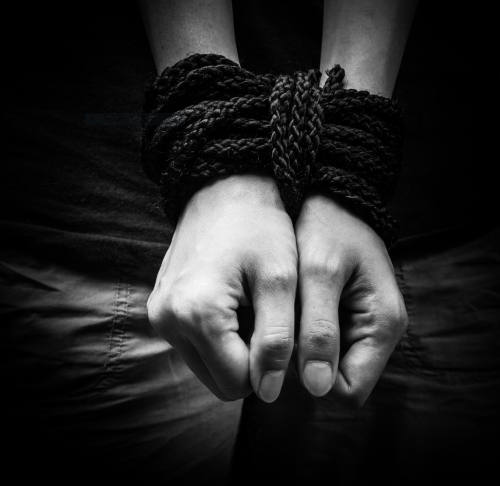 Erie's new Anti-Human Trafficking Coalition Force, designed to connect local groups working in the field toward a collective approach in combatting the prolific social problem, has grown from 30 members at its onset in August 2019 to more than 150 members today.
The group will hold a joint session on Thursday, Jan. 9, at 9 a.m. in Room 300 of the Center for Academic Engagement at Mercyhurst University, said Coalition Coordinator Deb Davies, an instructor of Intelligence Studies at Mercyhurst and former CIA strategist.
"It is quite impressive the number of people who have come forward to address this problem," Davies said. "And collectively really is the best way to tackle it."
Members represent the Mayor's Office, County Executive, State Attorney General, Erie County District Attorney, FBI, Crime Victim Center, Safenet, Erie Dawn, Department of Human Services, Sisters of St. Joseph, area police departments and state government officials.
"We have learned a great deal from being exposed to issues that organizations have presented over the last several months," Davies said. Together, they sought to answer questions like: what are the trends locally, what does your organization do to combat human trafficking, what are your greatest obstacles, and how can the coalition work together to facilitate change?
Among the actionable items to be addressed Thursday are:
Devising a standardized protocol for reporting suspected cases of human trafficking,
Educating students and vulnerable targets,
Screening questions for industry (such as nurses, hospitality workers) in dealing with incidents,
Developing resources for law enforcement, 
Educating the community at large,
Creating a data repository that all members can access.  
At Mercyhurst, Davies noted, students have formed an official club and will be working with the Crime Victim Center to receive training in the area of human trafficking so that they can visit area high schools and have discussions on a peer-to-peer level. Further, she said the group has spoken to State Rep. Robert Merski about a proposed amendment to school safety legislation that would make awareness training in human trafficking mandatory in schools.
Davies said she also intends to introduce a Microsoft TEAM "Coalition Force – ERIE" for all members to access documents and collaborate through conversations and channels.